CTI Screen Pop
Ringover's screen pop feature displays relevant information and history about a caller when the call connects. Agents can save considerable time and provide better answers to caller questions using the information displayed on the screen. It's ideal for customer support teams who rely on client history to guide future interactions with the client and to provide a more tailored customer experience.
What is screen pop?
Also known as"call pop", is a call centre software feature that automatically displays a window containing detailed caller information on the agent's screen when the call connects. It's one of the main components of CTI technology and is essential to increasing a call centre's call handling efficiency and personalising their customer experiences.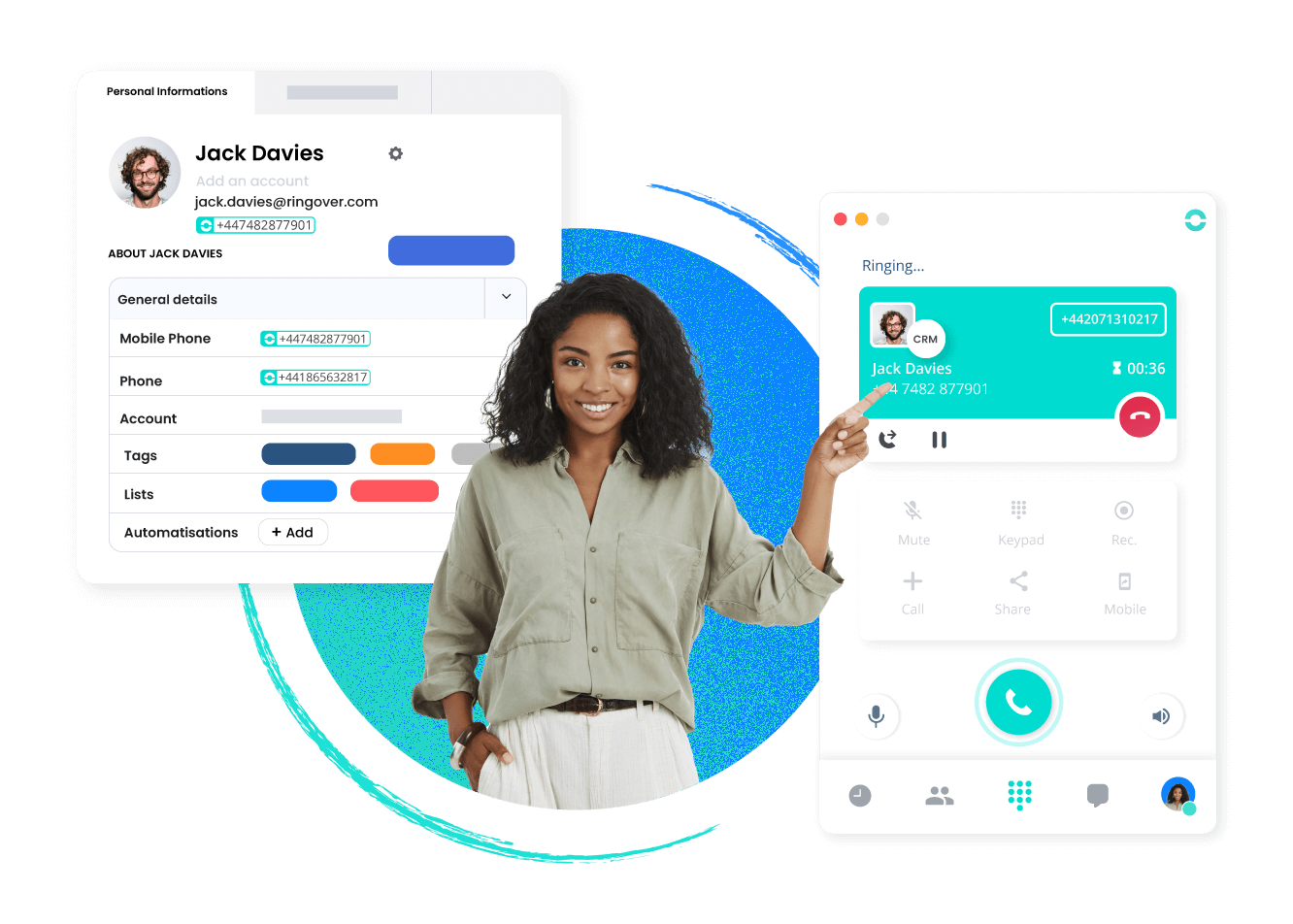 Screen Pop caller information from CRM
Ringover has native integrations with most of the popular CRMs on the market making it simple to display CRM-sourced caller information on each agent's computer screen. See a snapshot of the caller's history including past tickets, conversation history, call notes and account details. Using a custom-made CRM? Build your own CTI system using webhooks and enjoy screen pop from your CRM with each incoming call.
Salesforce Screen Pop
Zendesk Screen Pop
Benefits of Screen Popping
Obtain the right data at the right time
Capture all the call information you need such as name, company, who the caller last spoke with and more. No more fumbling around during an influx of inbound calls, trying to find the right data. Instead, get everything you need in one window rather than having to go search for it.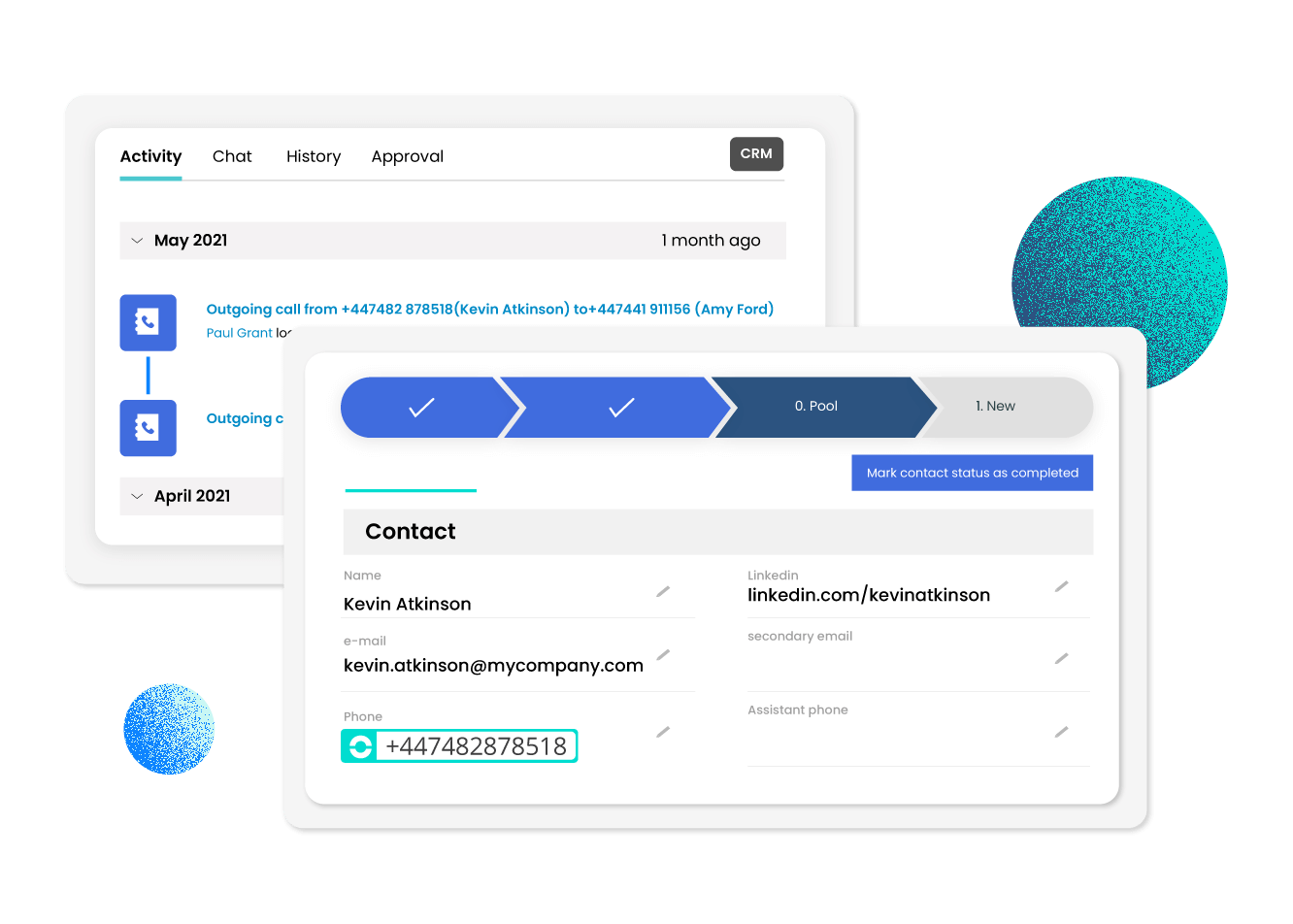 Better agent-caller interaction
Screen popping client records from a CRM prevents customer service reps from asking callers to provide redundant information. In just a quick glance, the agent can see previous interactions between other agents and the caller and get insights from previous tickets handled for the client.
Boost customer satisfaction scores
Having the right information quickly appear on your agent's desktop can be of much help when responding to customer questions and solving problems seamlessly, making for happy customers.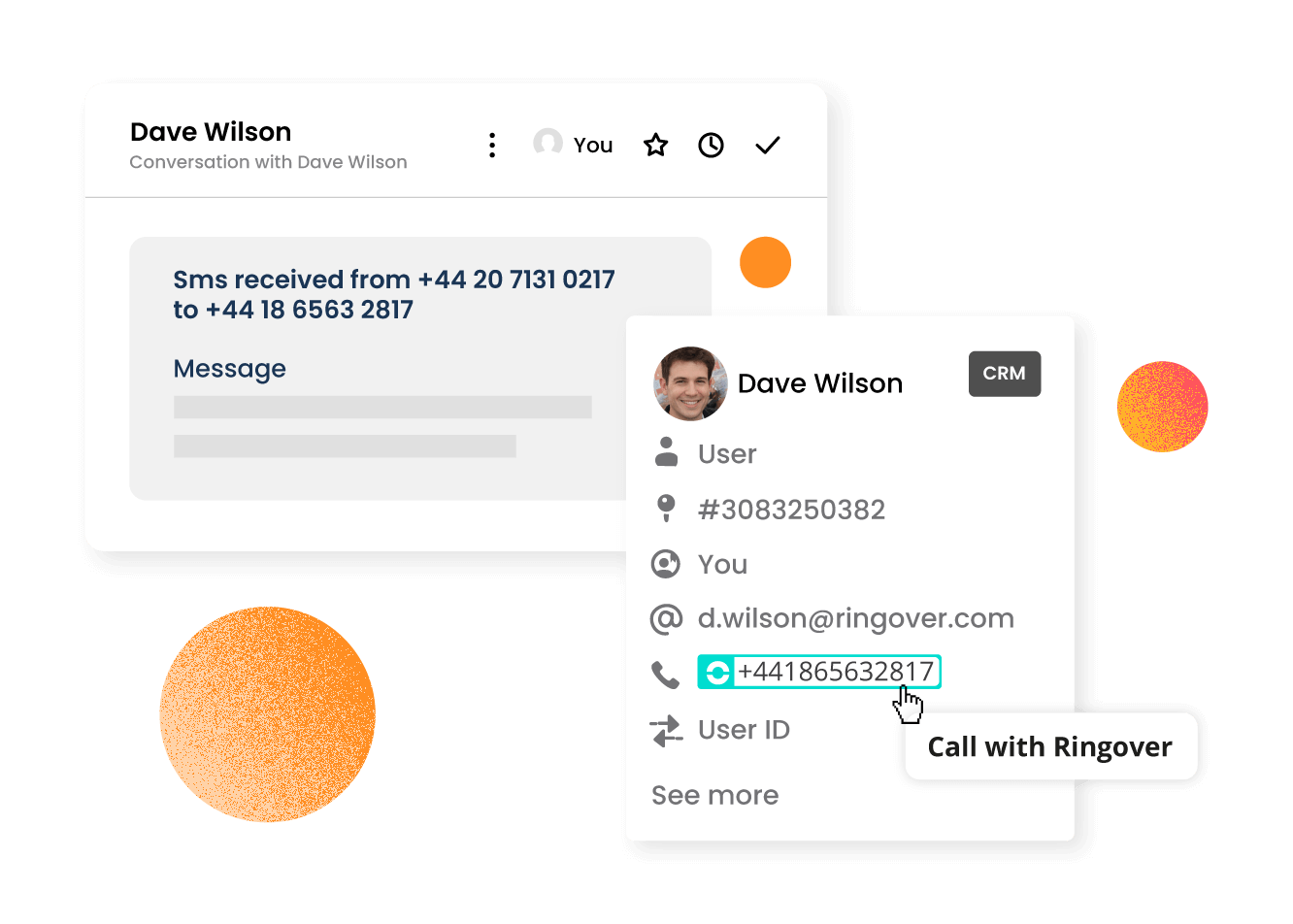 Personalise caller experience
No more name guessing. Greet callers by name from the first call to make them feel more welcomed and appreciated. Knowing exactly who's calling puts the agent in a position to build a good rapport with the caller and provide a tailored experience.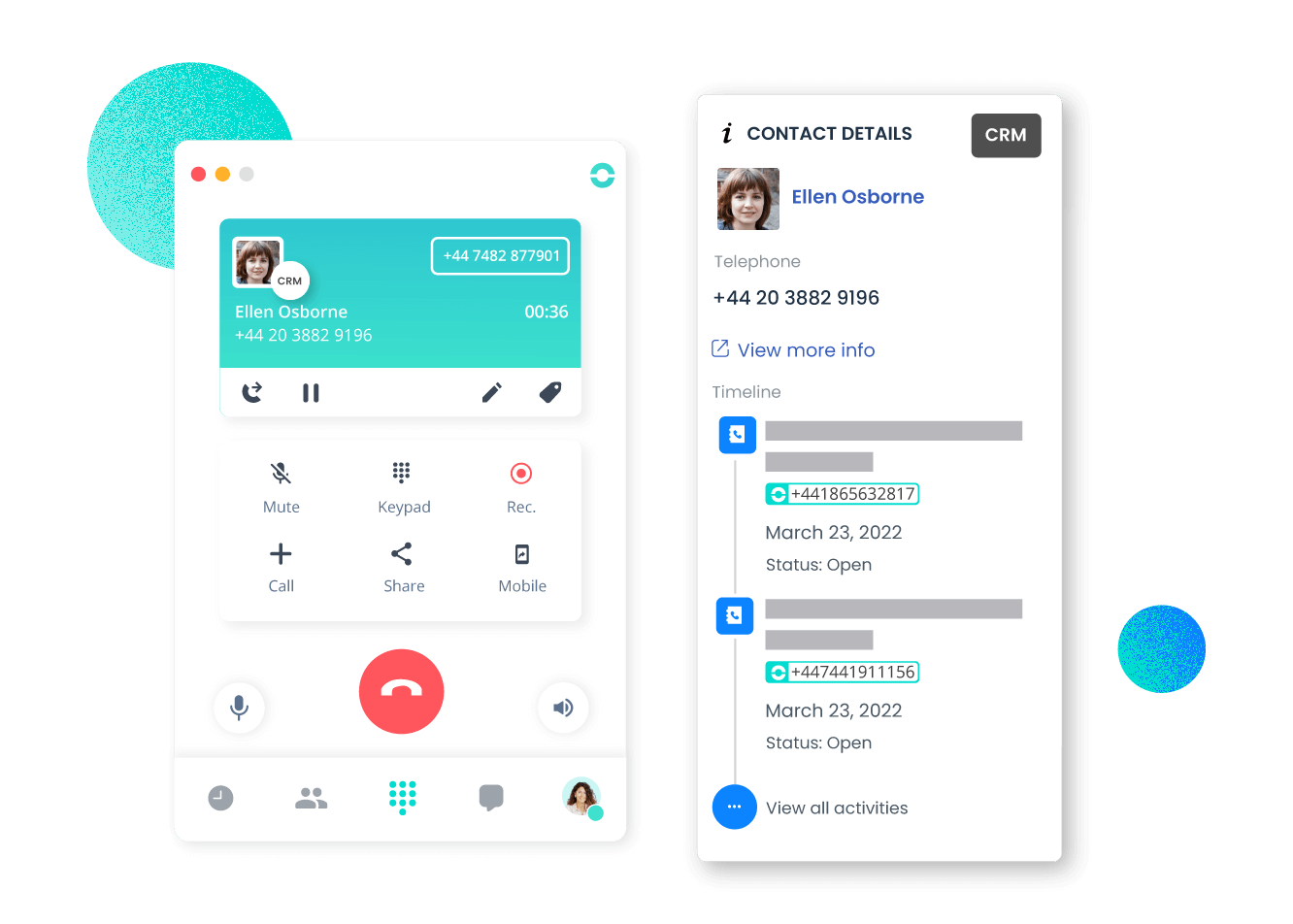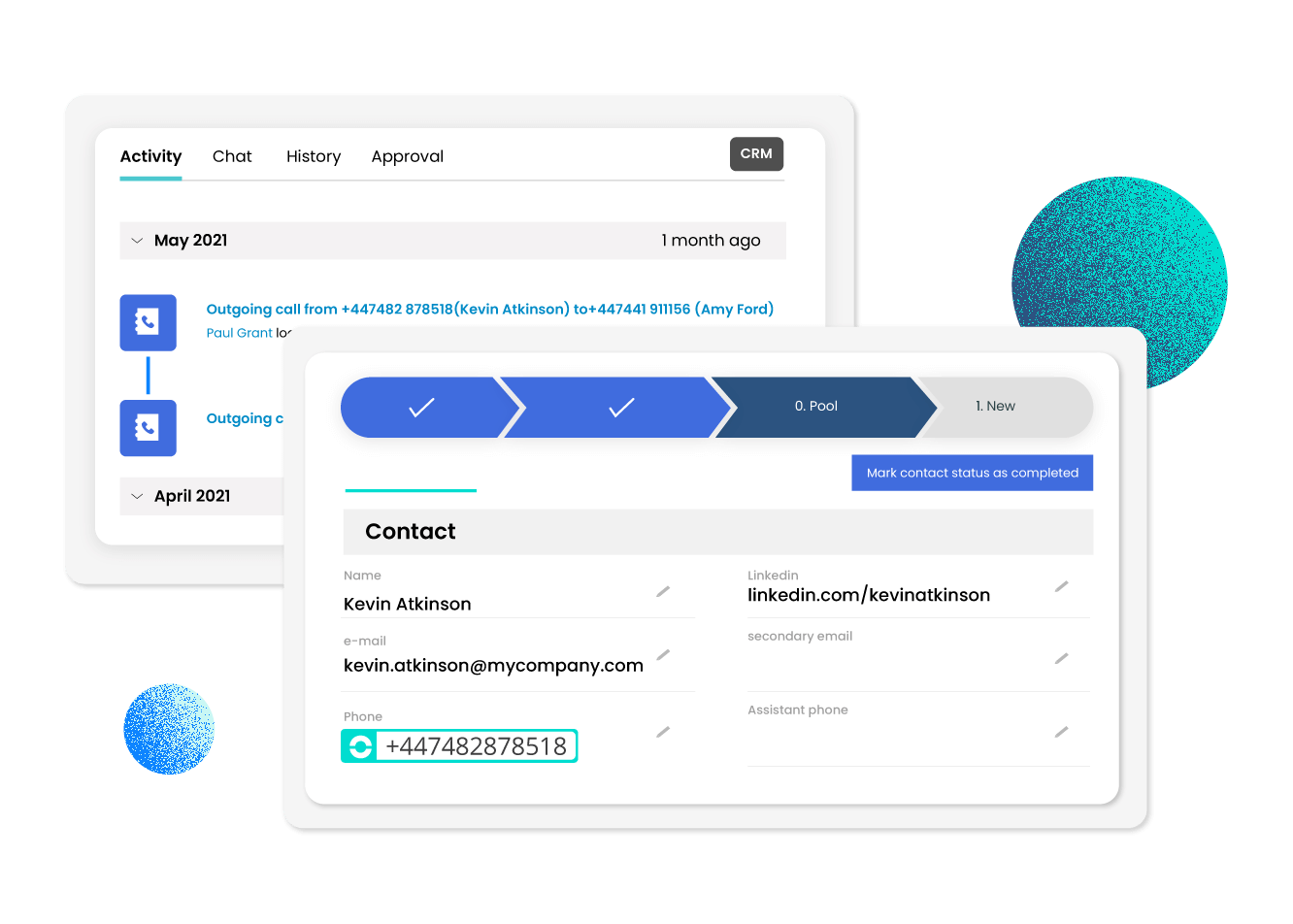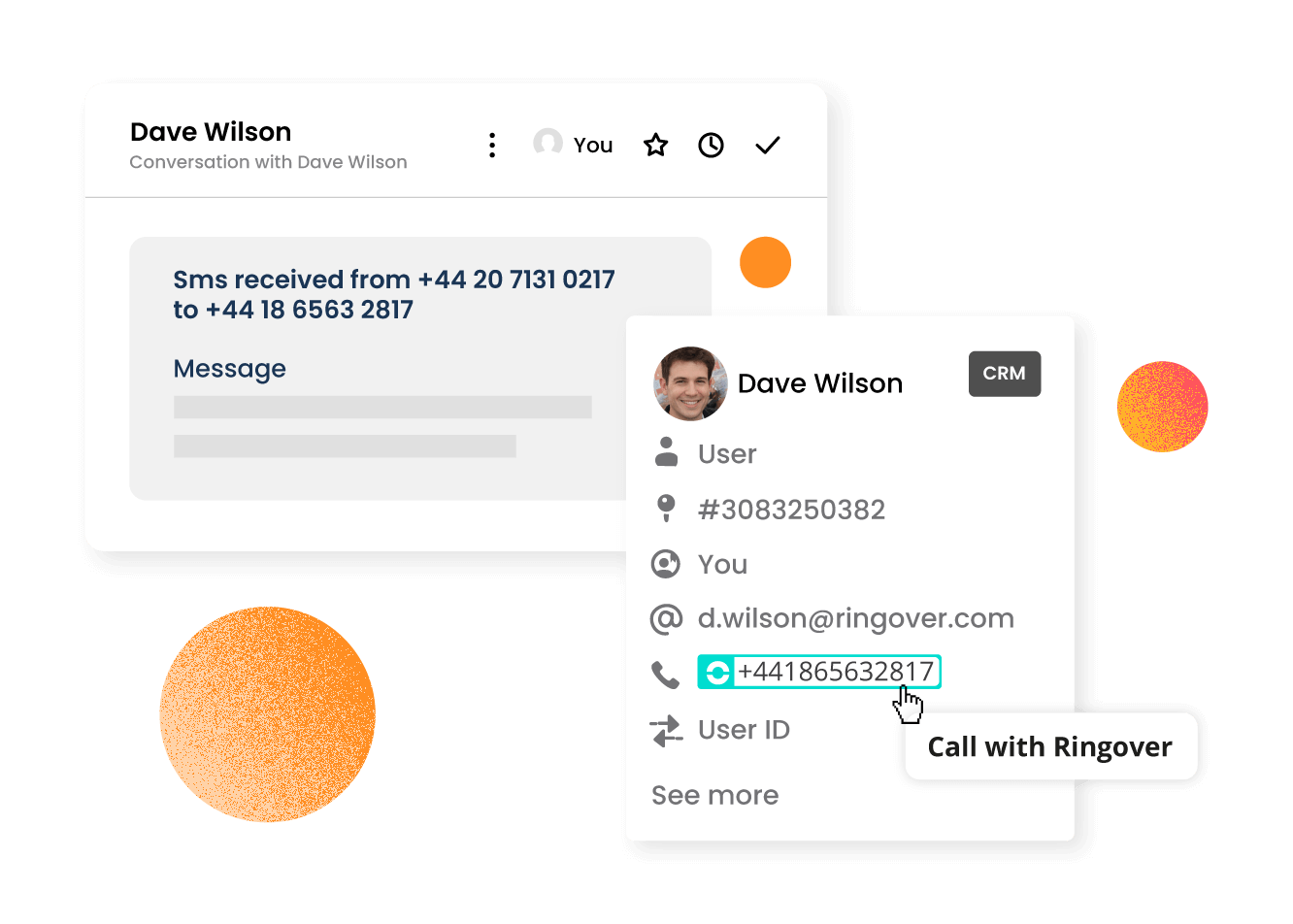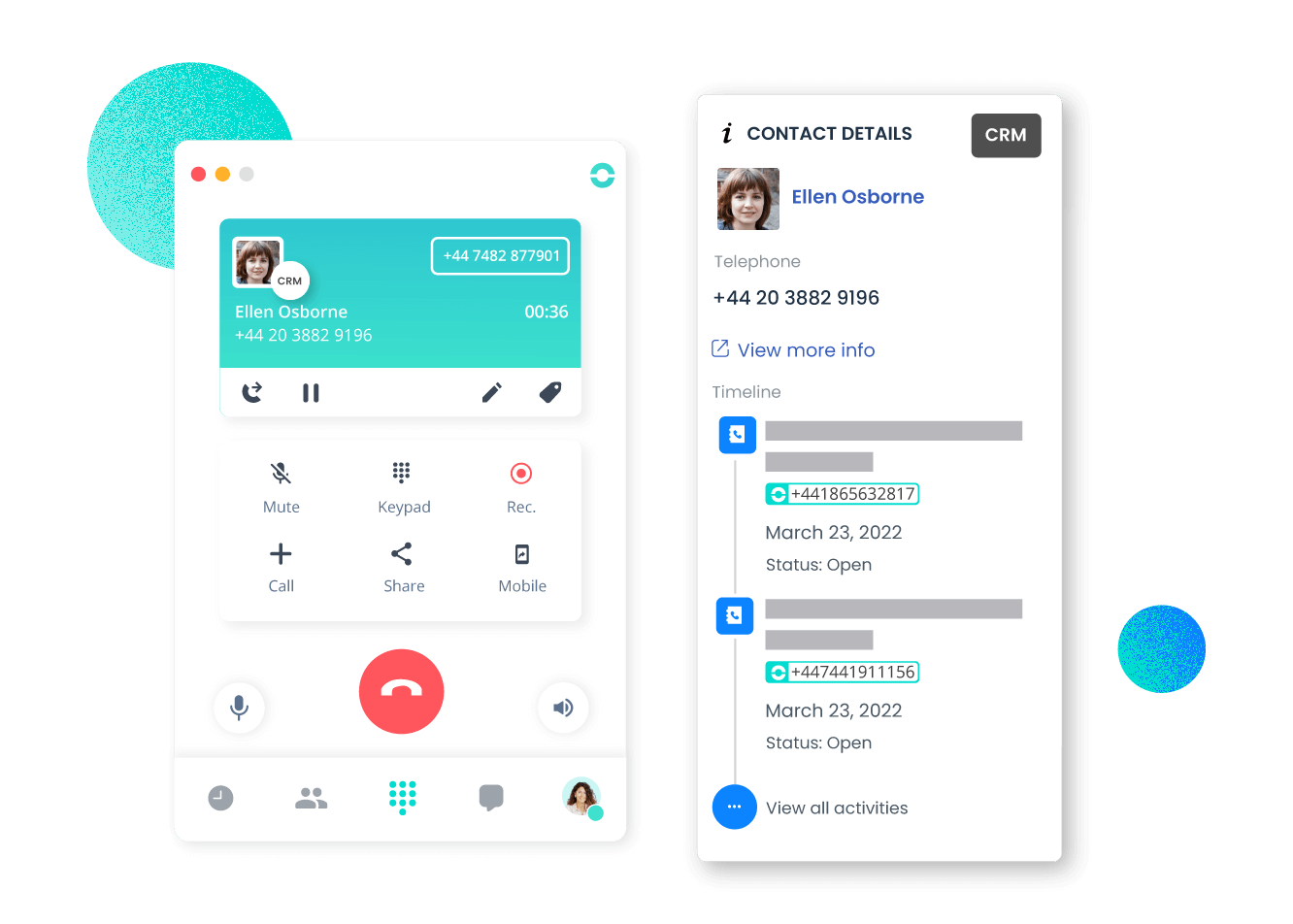 FAQs
Is training needed to use screen pop?
No. It's so simple to use as agents gain easy access to customer data on their screens before or during a call.
How much does it cost?
Ringover is not your average telephone system. From £32 per month you'll receive unlimited inbound and outbound calls to more than 110 destinations, access to more than 70 call centre features (IVR, call monitoring, call metrics and more) and of course, screen pop.
Which CRMs are compatible?
Ringover offers direct screen pop with several business applications: Salesforce, Zendesk, HubSpot, Zoho, Pipedrive, and Freshdesk. You can also build your own CTI with a third-party app called Zapier or use our API and webhooks.
Is Ringover suitable for a small business?
Yes, Ringover is an all-in-one app that is very easy to use and manage for businesses of all sizes. The great thing about Ringover is that it's easily scalable. It's perfectly designed for small business owners to implement, but can also be scaled up for use in a large call centre.
What's the best small business phone system on the market?
It's us 😉. We offer a feature-rich phone system with the latest technology at affordable prices.