HD video conferencing with

Meet by Ringover
Easily create and send an online meeting from any device in just a click.
Reliable video conferencing made simple
Set up a video conference from any device
Video conferencing has never been easier to set up - with Ringover you can meet with your customers and colleagues in real time. Your teams can launch video calls and live broadcasts from their computer, smartphone or tablet.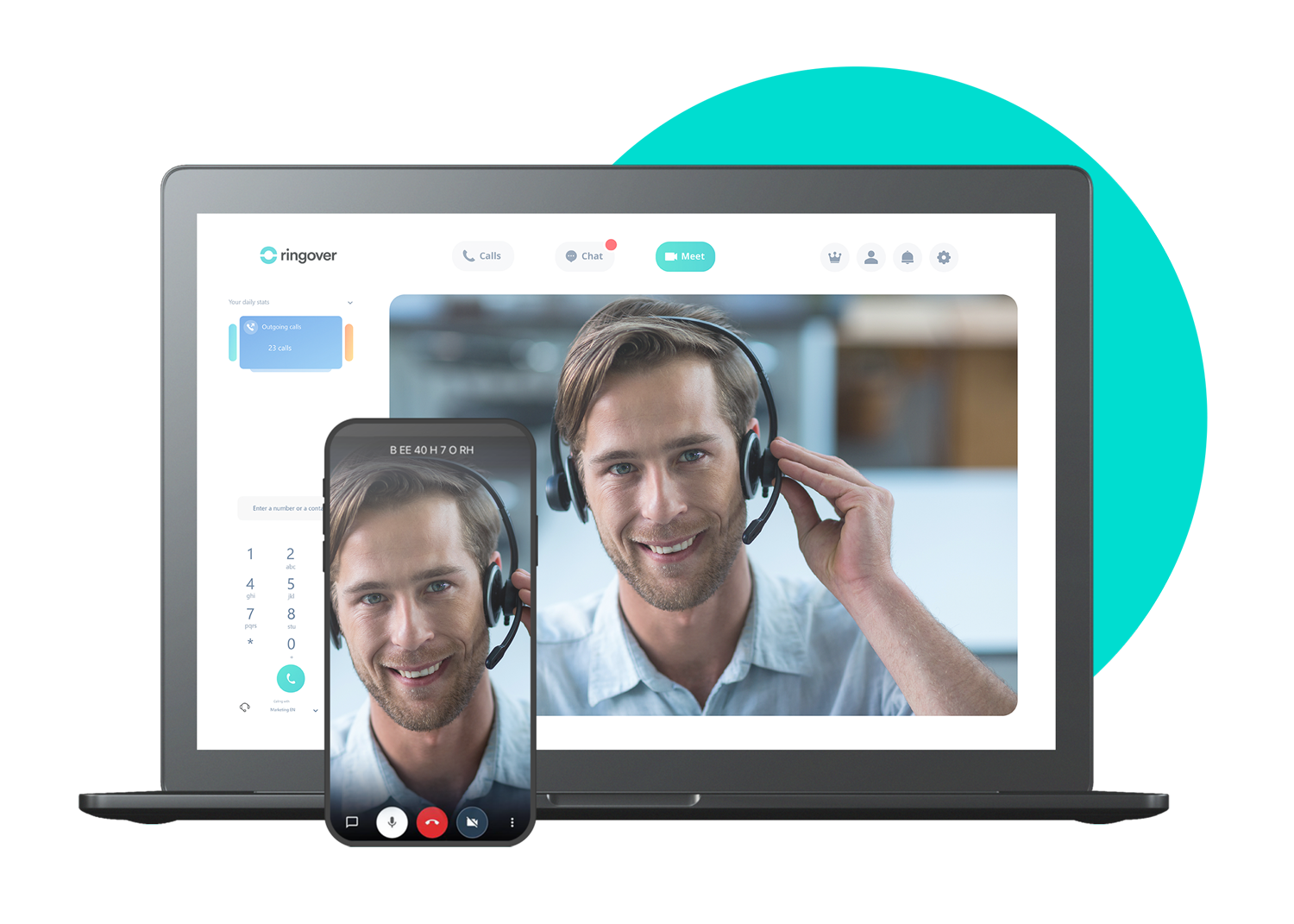 Join a video conference via your Ringover interface
Put an end to getting lost in the endless tabs and windows open on your computer. Meet by Ringover is integrated into the Ringover solution and allows you to join a video conference directly from your interface. Manage all of your communications from one app!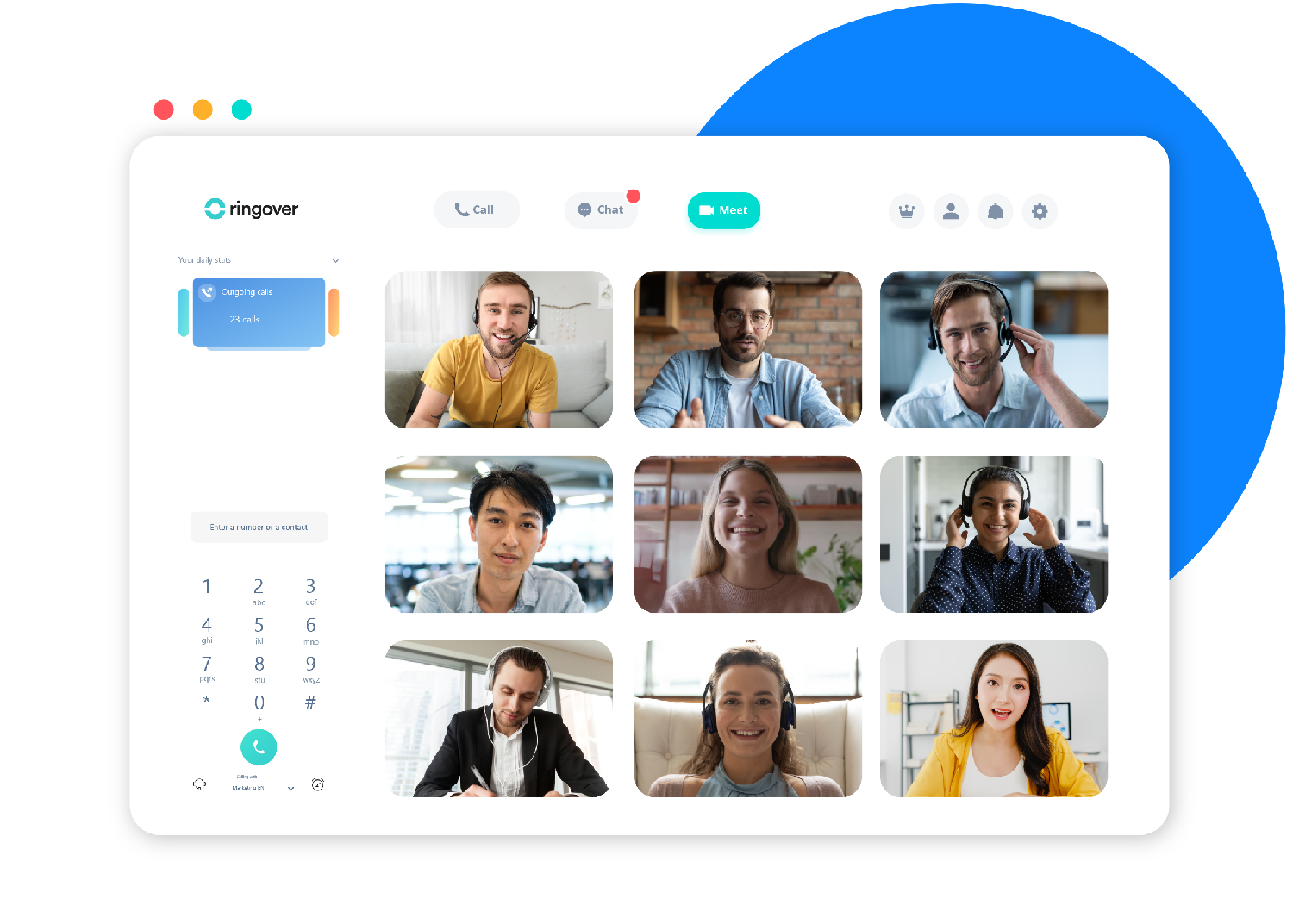 Promote interaction and teamwork through video conferencing
Work efficiently with your team
Meet video conferencing helps business users to coordinate teamwork and simplify project management whilst avoiding time-consuming email threads. Enhance your decision-making, improve project turnaround times and quickly react to any issues that may arise.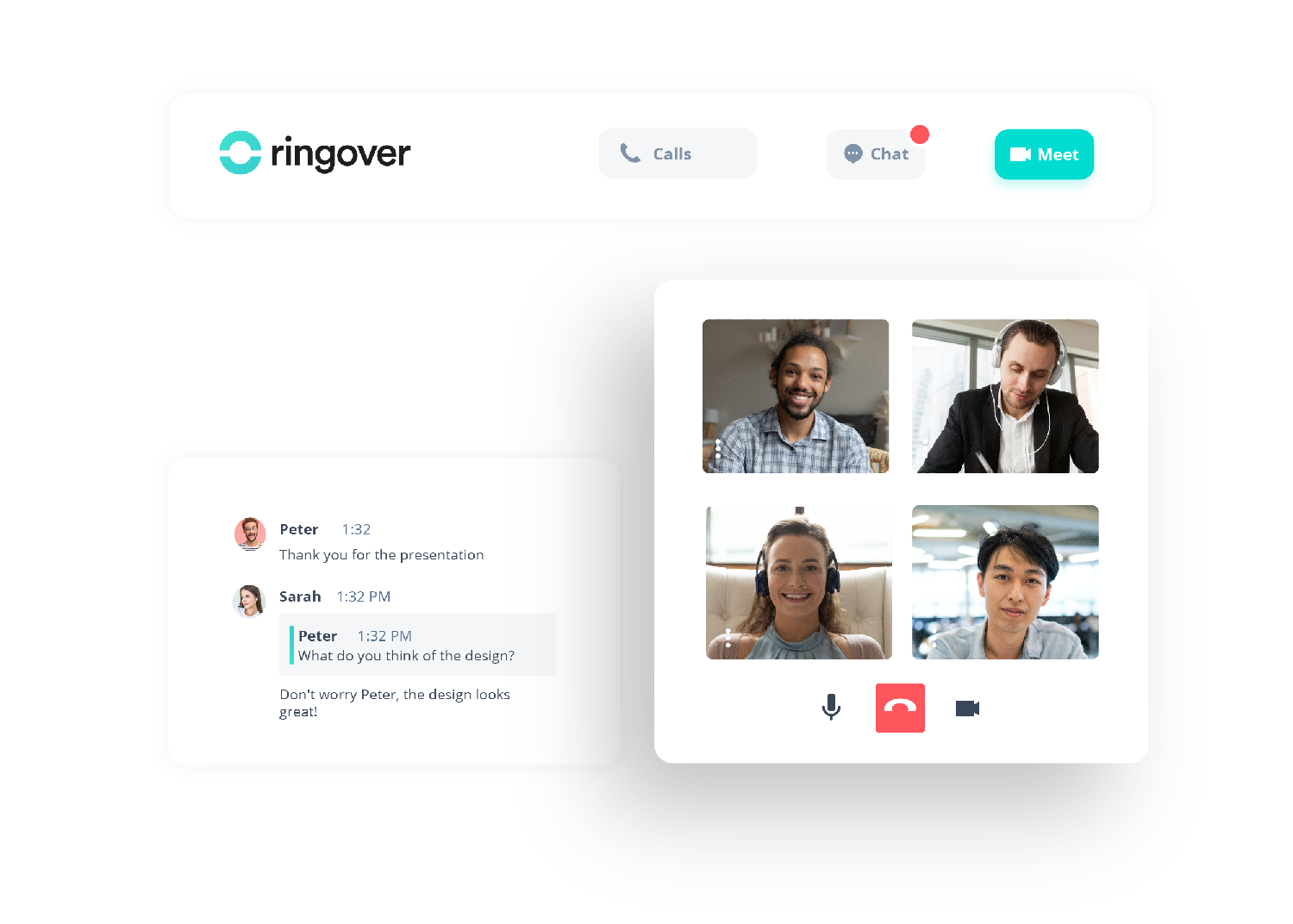 Share your screen to communicate clearly in real time
Share your screen on one or more selected files. All participants in a video meeting can share content which boosts meeting productivity and teamwork.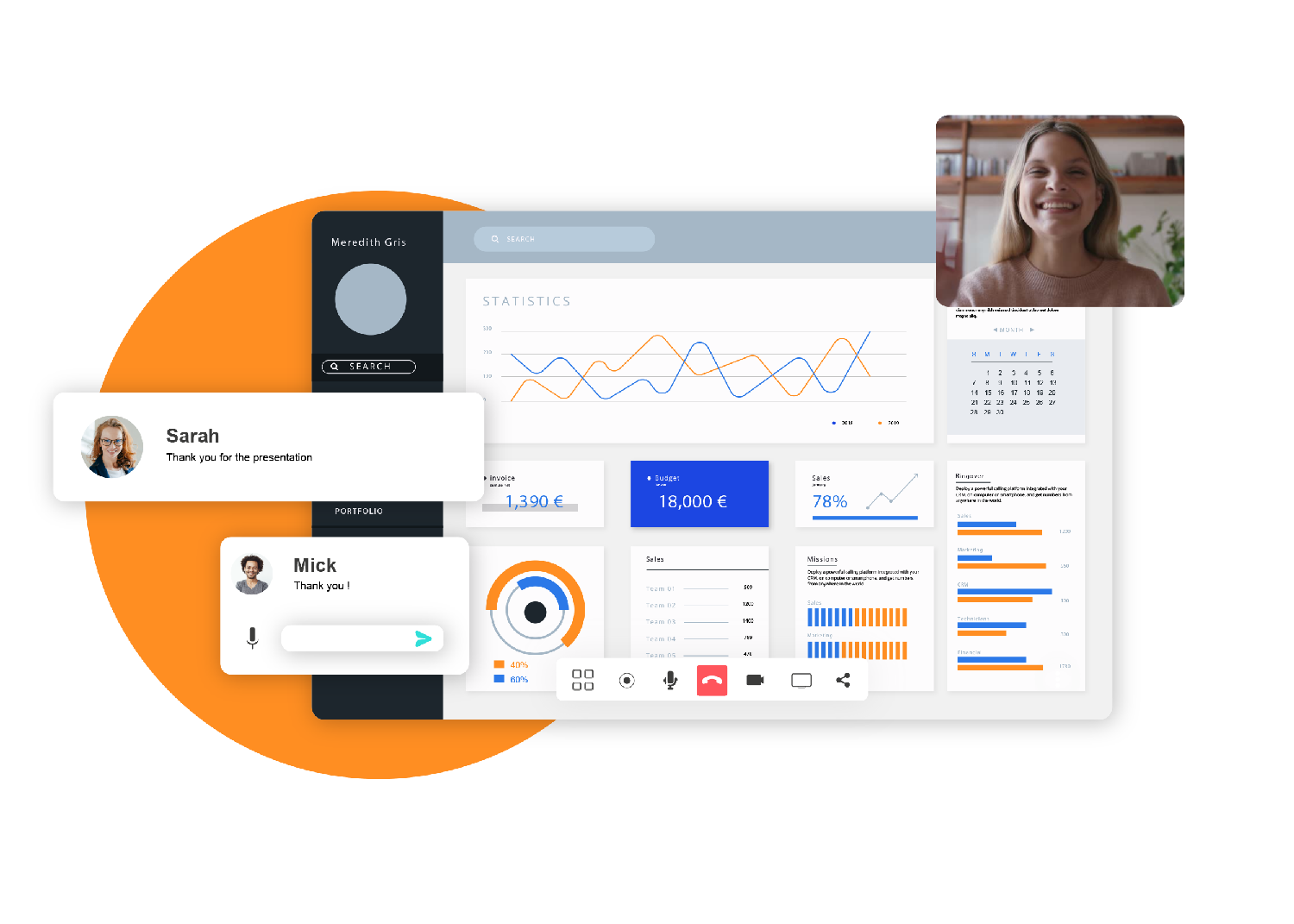 The simple way to set up a video conference
No need to download our video conferencing tool!
At Ringover, we believe that teamwork should be simple and easy, which is why Meet video conferencing doesn't require any downloading to organise meetings from your PC or Mac, it only requires Chrome. There's even an app available for your iOS or Android smartphone. Simply send the link for the meeting to participants to connect and share in real time.
No personal data is required to video chat
Why should you enter your personal details to host or enter a web conference or video call? Now more than ever, users want to ensure that their online conversations are private and secure. Meet by Ringover is the safe and simple way, as our service is hosted in France, and is 100% compliant with GDPR. We believe that video conferencing shouldn't require you to enter your name or email address.