Use SMS messages to connect with your contacts
Send and receive SMS messages over the internet, using a Ringover mobile number.
Easily send and receive SMS messages
Whether you're on your computer or mobile phone, it just takes a few clicks to send an SMS message or open one that you've received.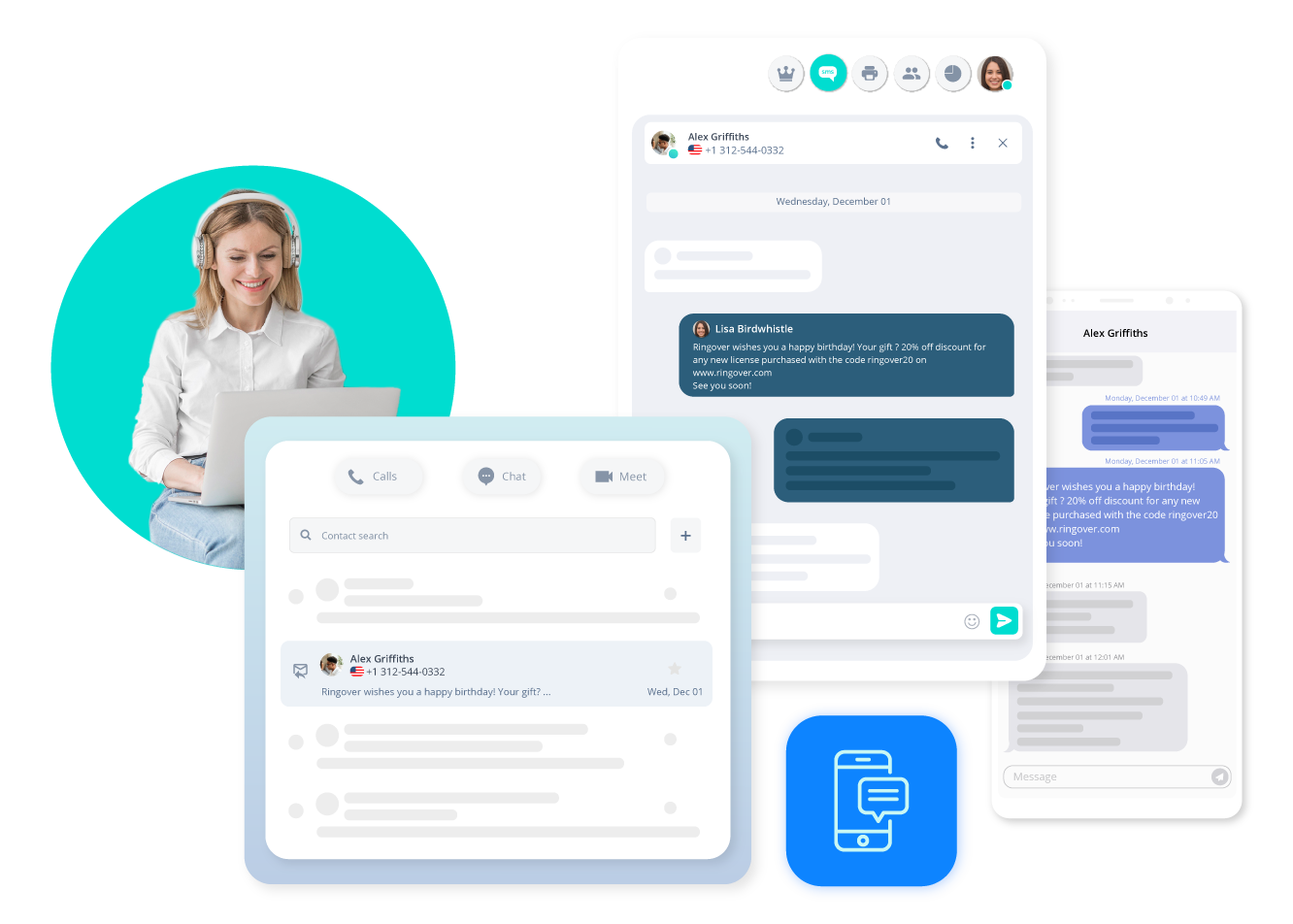 Build a stronger connection with your customers
Boost your customers' experience across your entire buying process, and tailor your SMS messages to each recipient. This way, you can easily manage your appointment confirmations, event RSVPs, etc.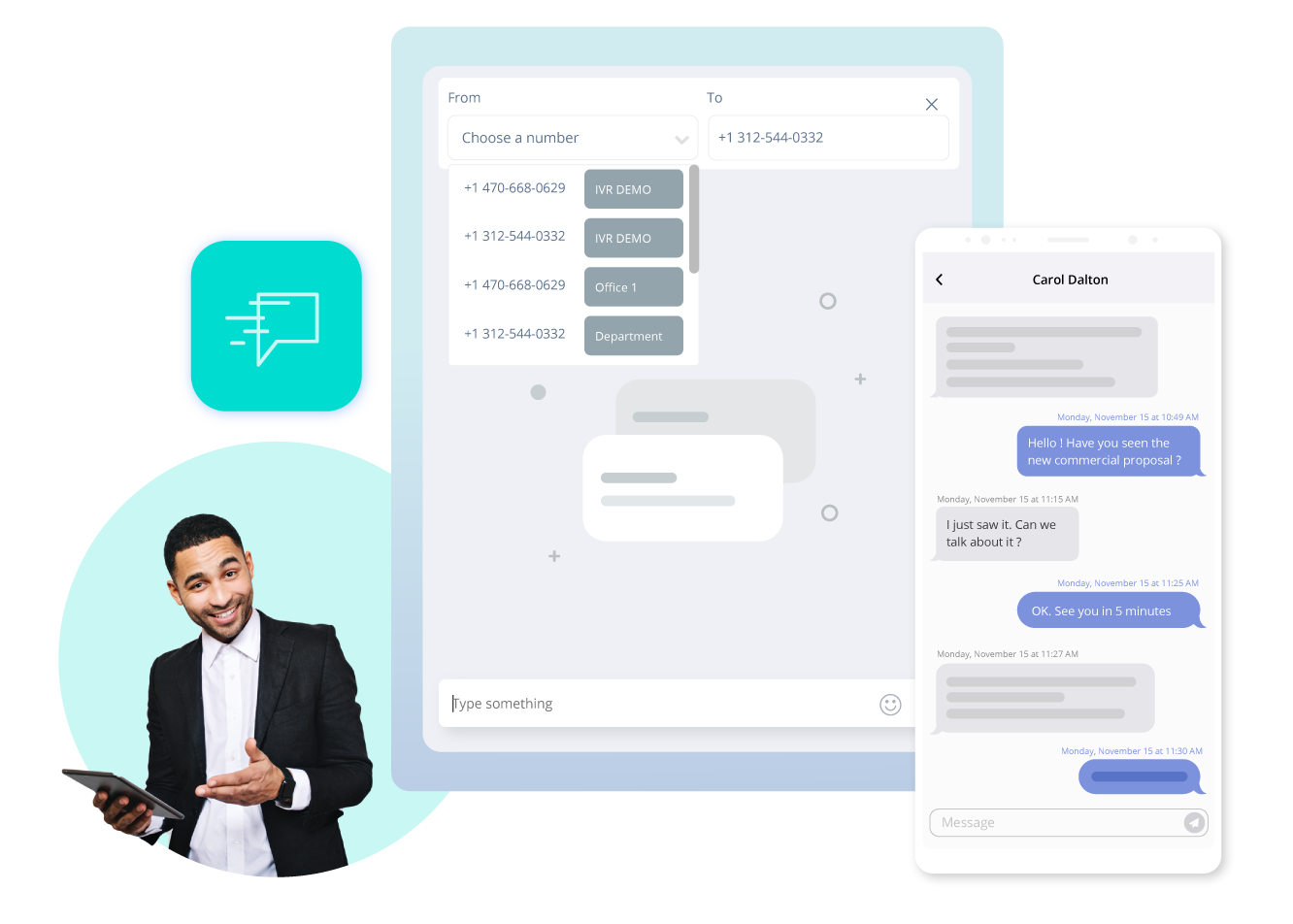 Easily look back through your conversations
All sent and received SMS messages can be viewed at any time via your sent and received SMS logs.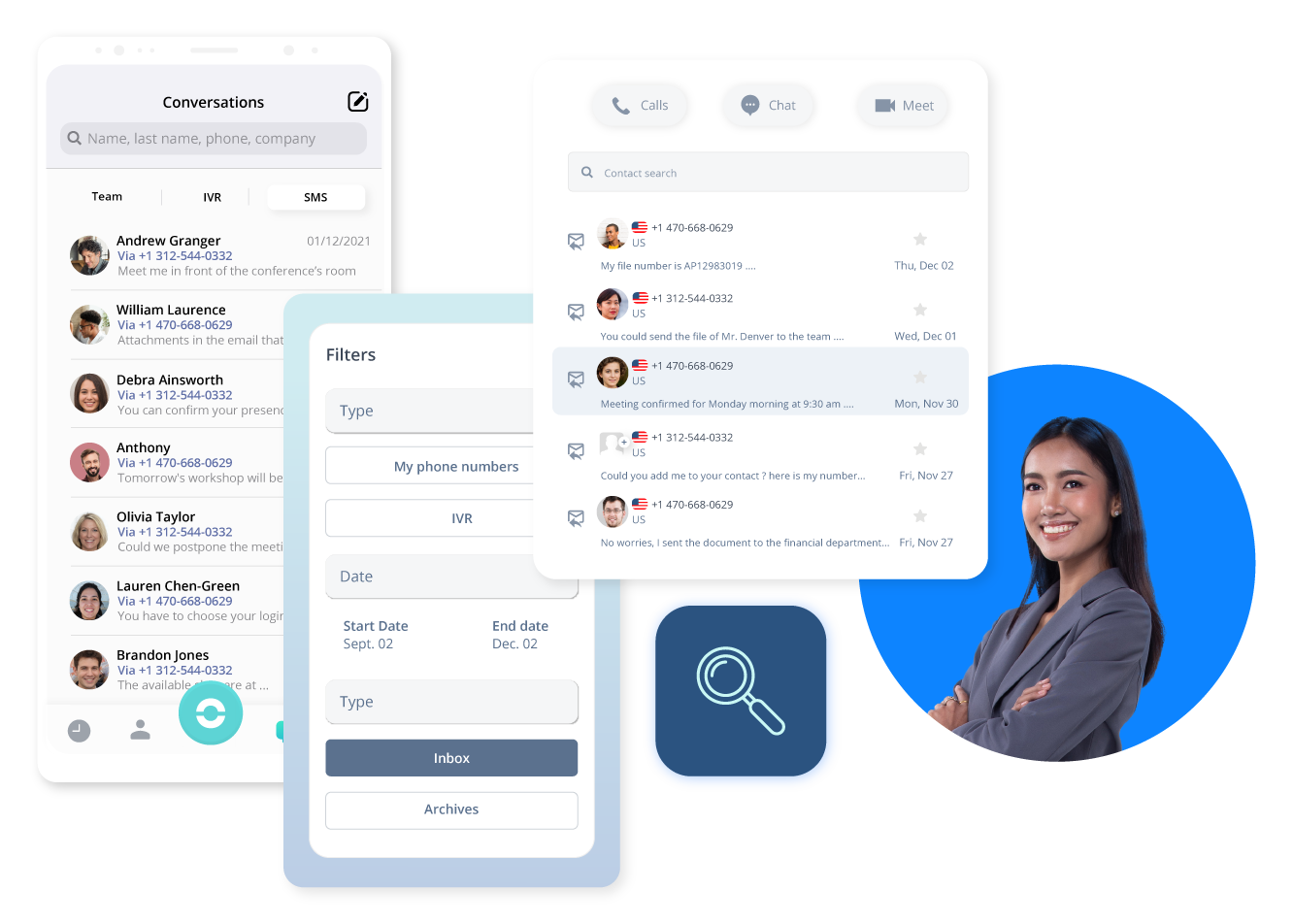 Available in more than 65 countries
Use mobile numbers in more than 65 countries around the world, enabling you to send and receive professional SMS messages.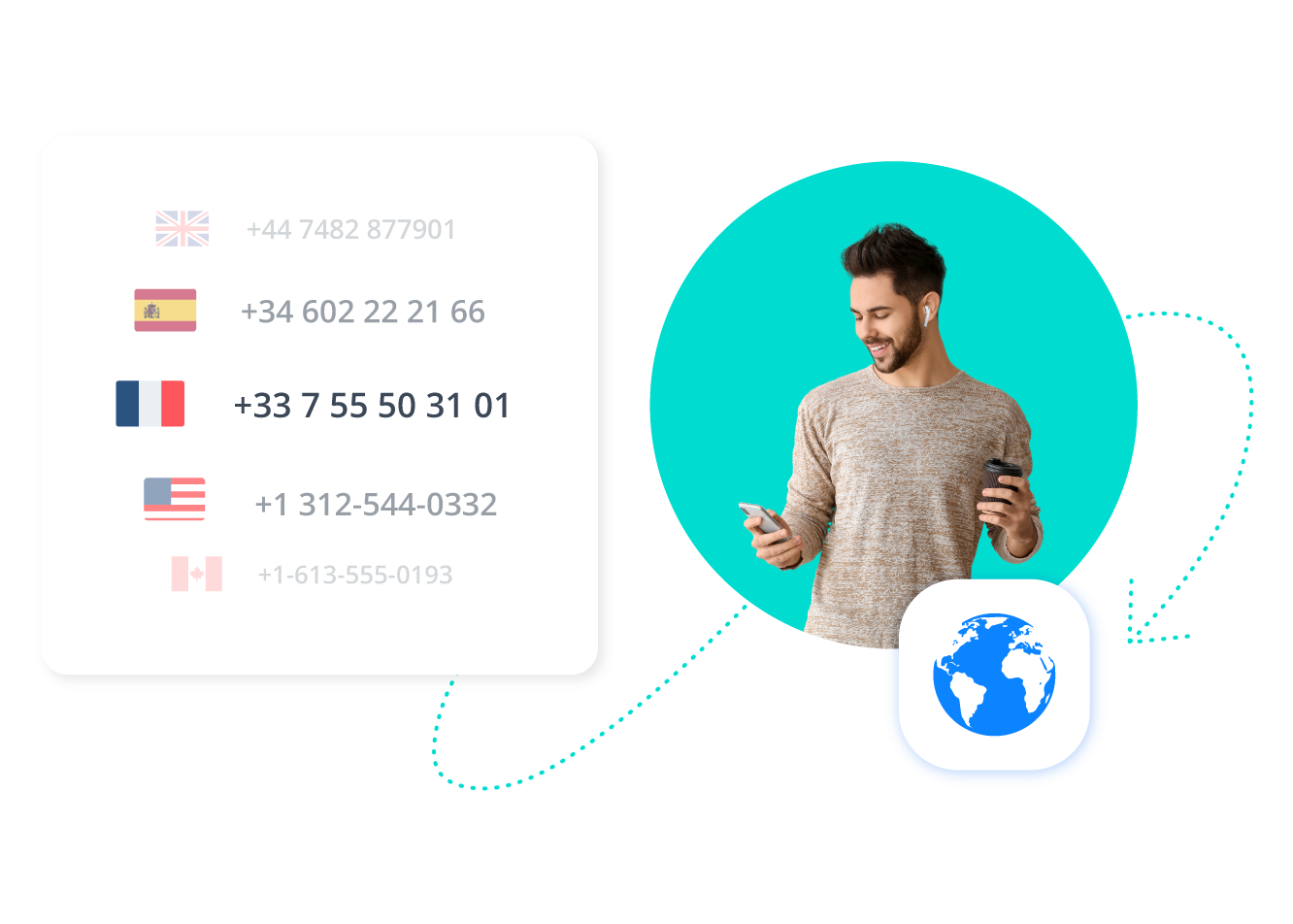 FAQs
How do I send an SMS message to one of my contacts with Ringover?
You simply need to have access to a Ringover mobile number and to reload your Ringover credits to send SMS messages to your contacts, either directly or via your web app.
How much does it cost to send an SMS message?
The SMS sending service is available from just £0.05/SMS.
This rate covers sending an SMS text message of up to 160 characters, from a French Ringover mobile number to a French GSM mobile.
The cost of sending SMS messages is set out in our pricing rates and varies depending on the type of message and number of characters. If it contains special characters or if it exceeds 160 characters, the price of sending the SMS will be increased.
For more details and tips on how to manage your usage, check out this article.
Do I need a POWER account to use the SMS option?
Yes, the SMS option is only available for POWER accounts.