Inbound Call Centre Software

Deliver Exceptional Customer Support

Instantly activate an Inbound Call Centre System in your CRM to simplify customer call management and improve the experience of your customers.

Try it for free Ask an expert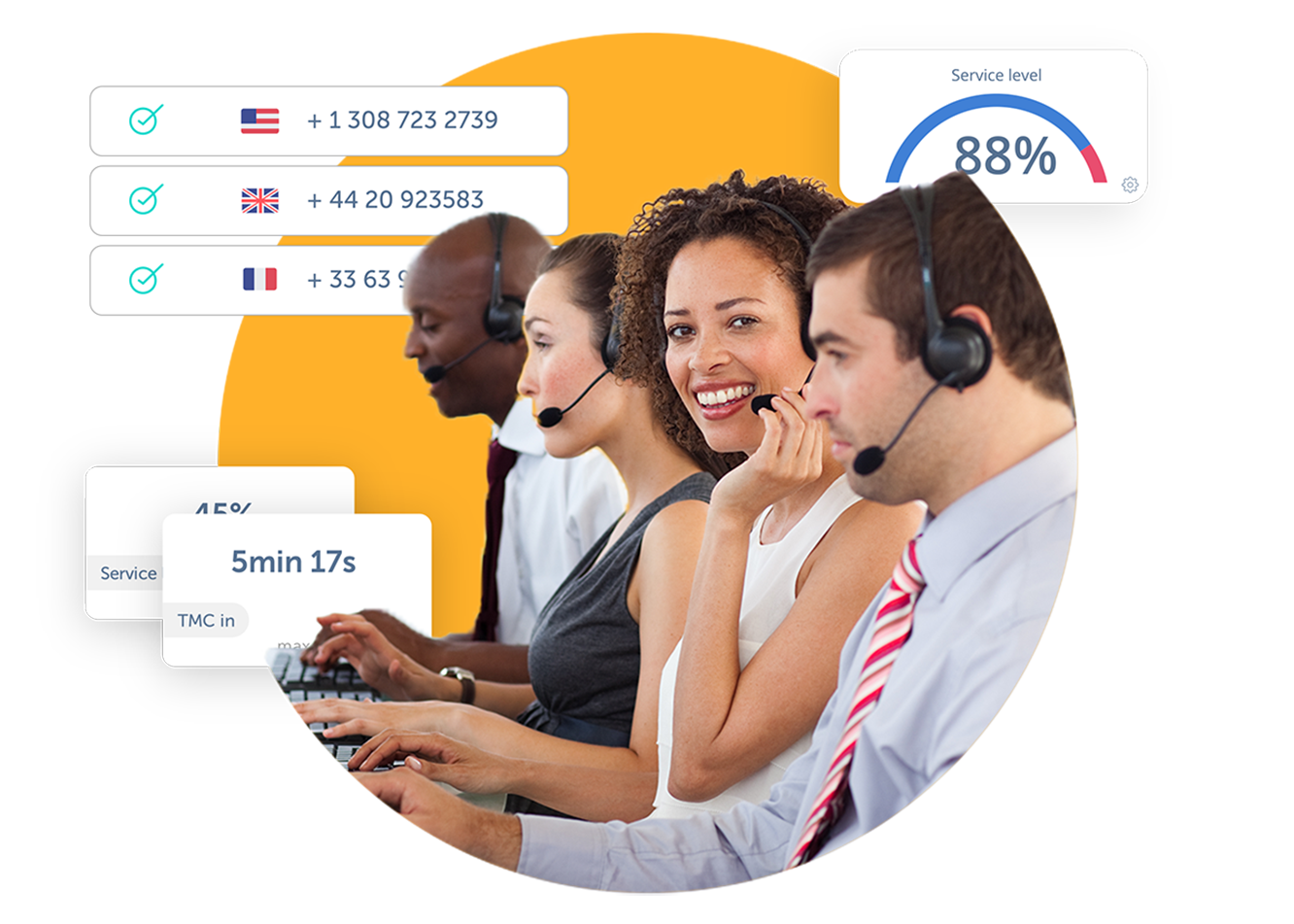 What is an Inbound Call Centre Software?
Often used by support teams, an inbound call centre software allows you to efficiently process incoming calls for your company. This inbound call management software has specific incoming calls features such as advanced call routing, automatic screen pop-ups, and tools to monitor live customers conversations. Ultimately, an inbound call centre will simplify the way your team deals with incoming calls and improve the quality of your support.
« Easy to setup, the IVR, rally easy to deploy inside my company. And the « monitoring » is really interesting »
« We have been using Ringover for more than 2 years. Call quality are very high and the service are all the time up »
« Great service , easy to use, mobile compatibility and reporting tools »
Achieve 5-star customer support with our call management solution
Enable remote support with a cloud solution
Set up your virtual call centre in minutes so your employees can manage calls from anywhere: at the office or remotely. Ringover's Inbound Call Centre can be accessed from any device, whether it be your smartphone, laptop, tablet or desktop.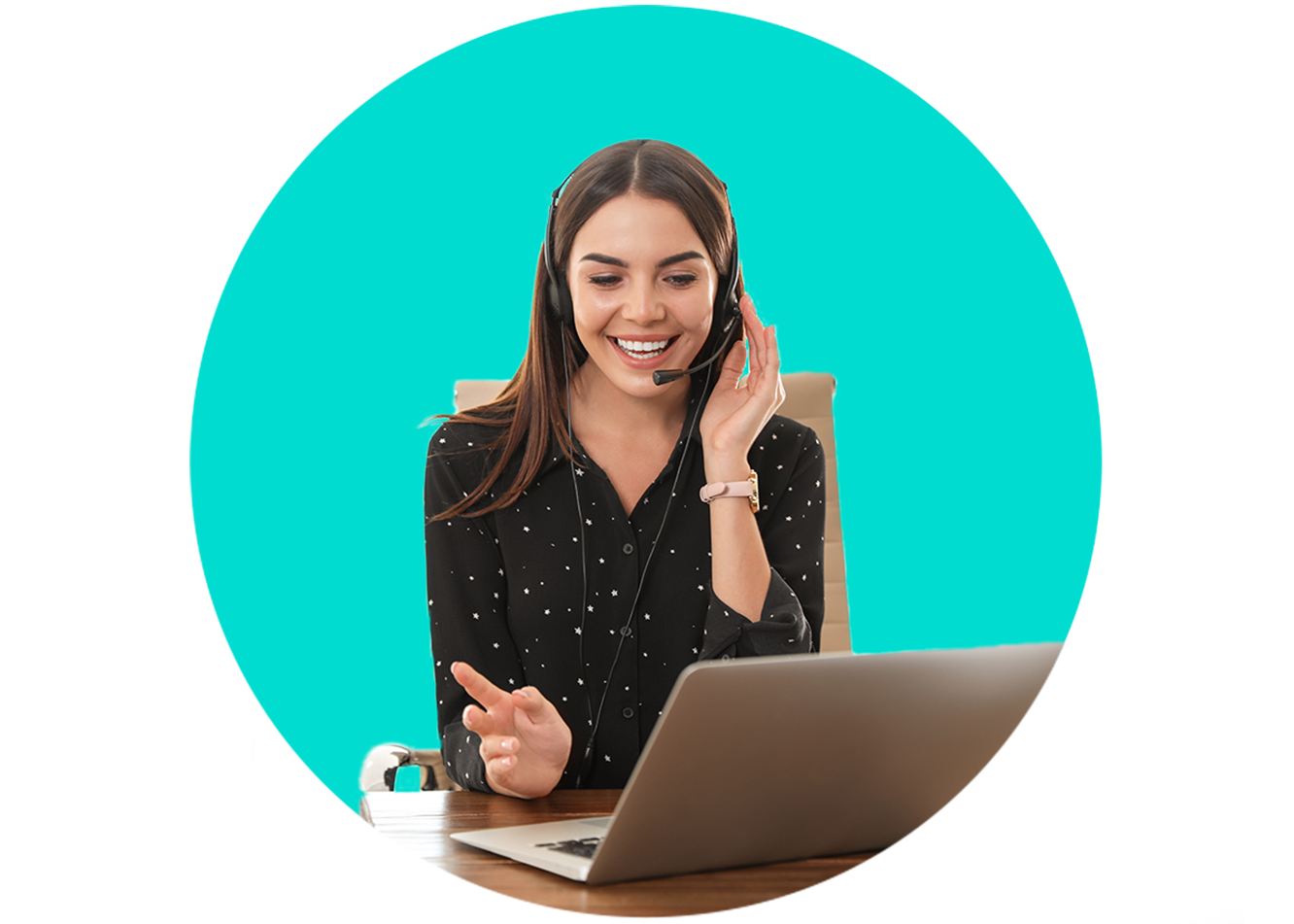 Simplify incoming-call management with call routing
Ringover's call routing tool makes sure your customers easily reach the best-fit person at your company. It automatically organizes and distributes calls so you can save time and improve the customer experience.
Call routing preferences can be set up according to many criteria such as employee shift times, skills, language, etc., or even by your own criteria based on data coming from your CRM.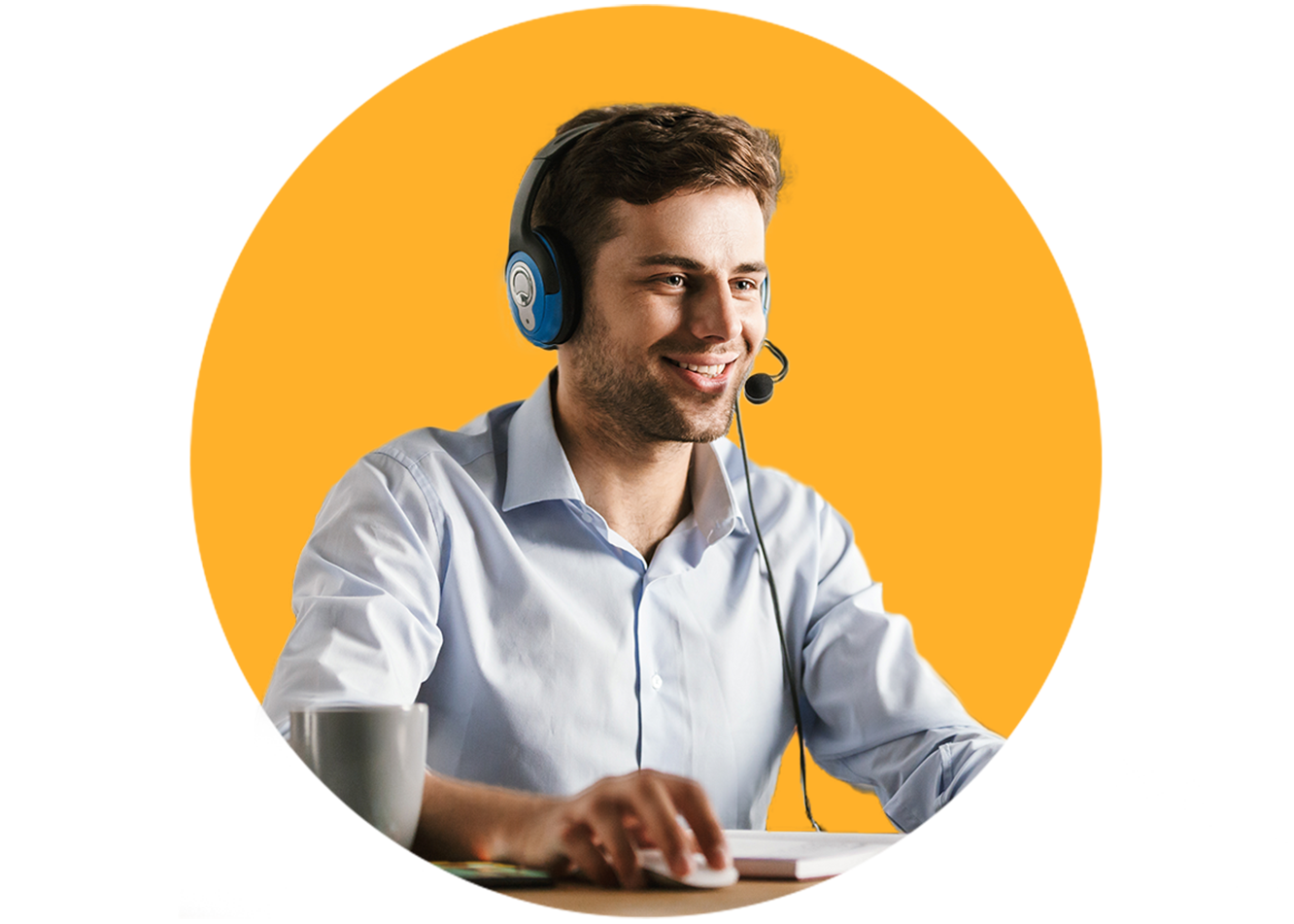 Improve the quality of your support with a CRM integration
With a native integration of your call centre in your CRM, your support team benefits from an instant view of the customer history as a call is coming in. This allows them to provide an enhanced, personalized calling experience. Ringover has native integrations with CRM tools like Salesforce, Zendesk, Freshdesk, Zoho, and many more.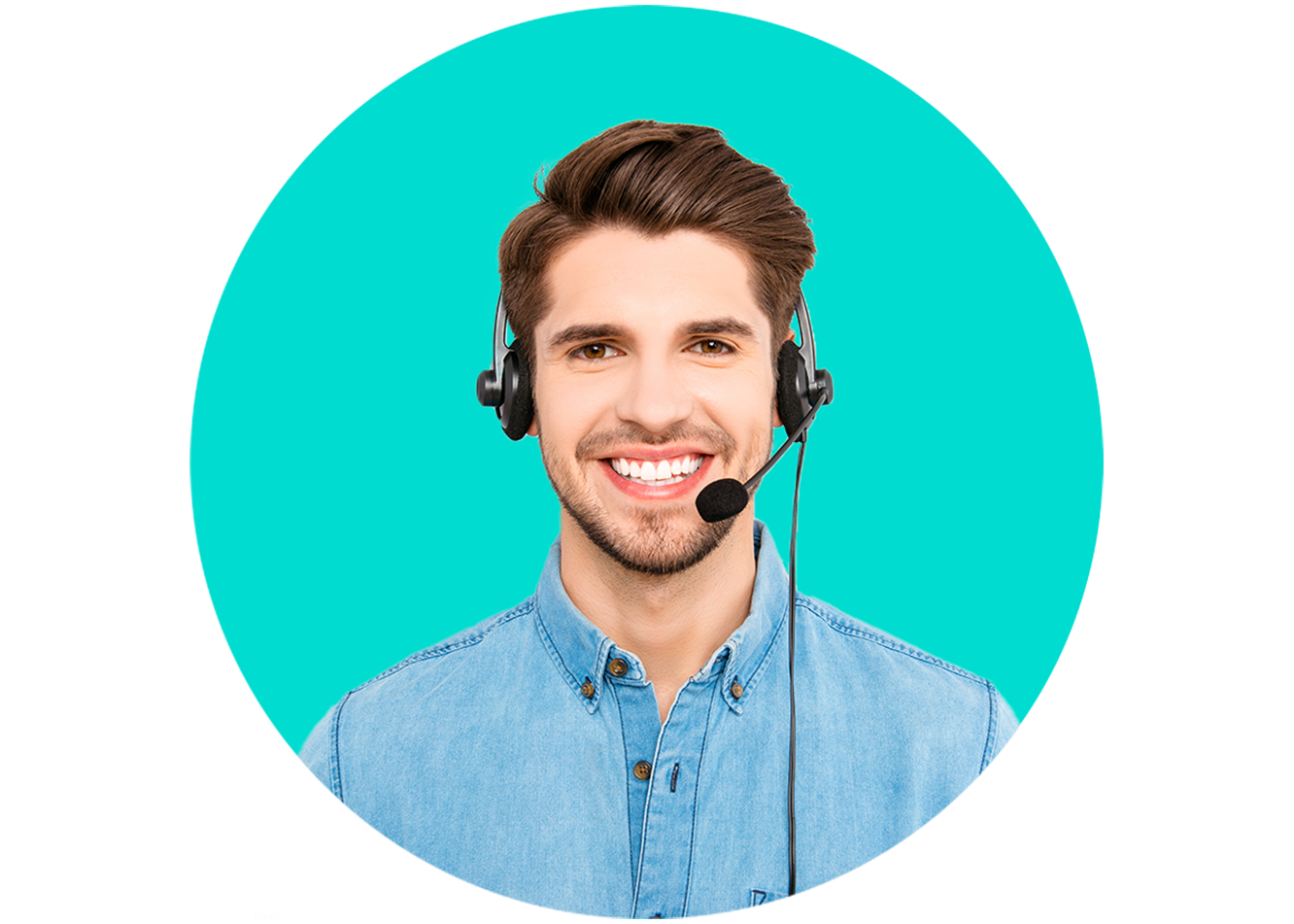 Simplify Call Management & Enhance the Customer Experience
Let your team take calls from anywhere
Your incoming calls can be distributed to any member of your support team, wherever they are at. All they need is the App on their desktop, laptop, or smartphone. This will help your customers easily reach who they need.
Try it for free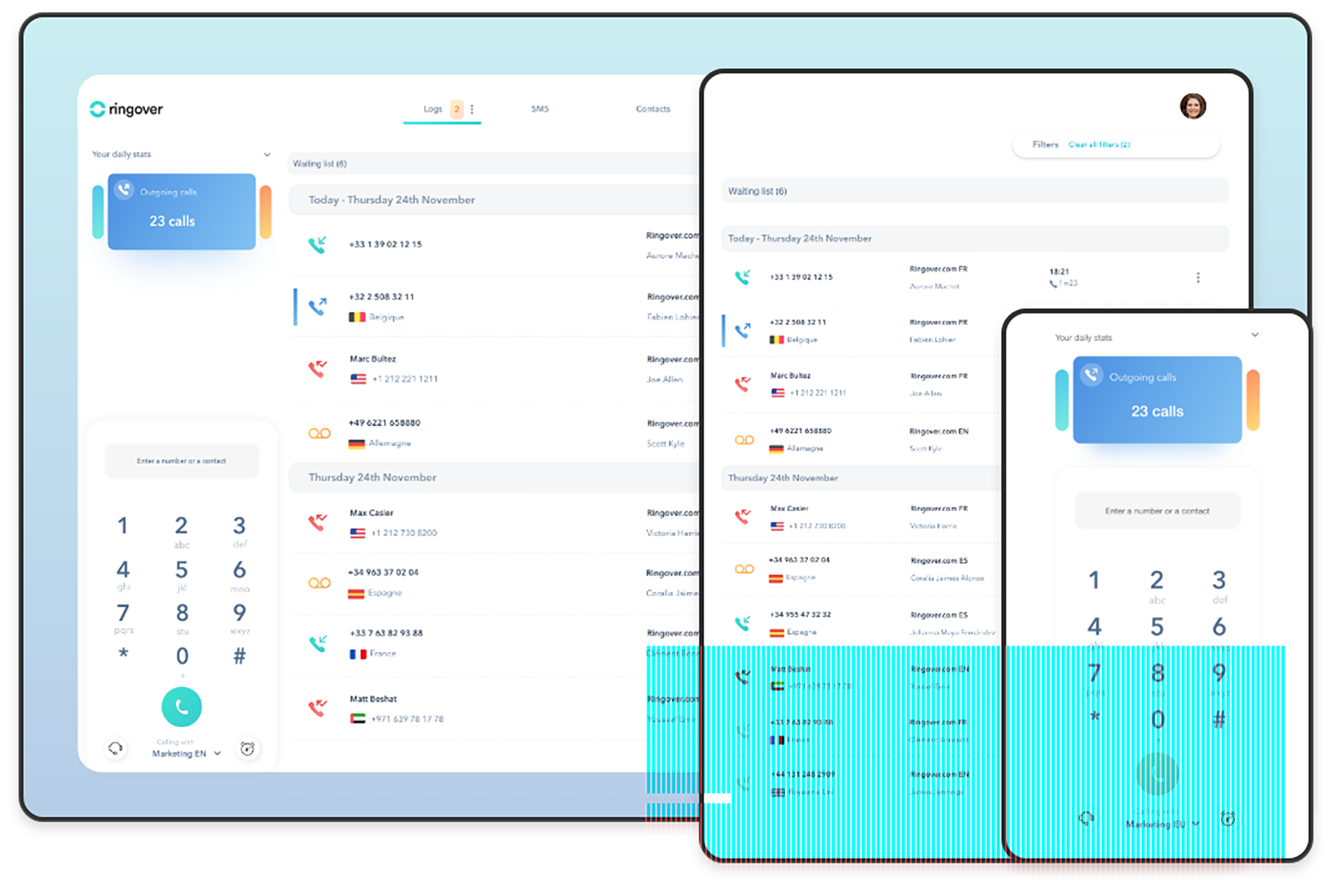 Improve support training
Use coaching tools to work with your support teams and improve the customer experience. Listen-in on calls live, or whisper advice to your team member during a customer call to help them when needed.
Try it for free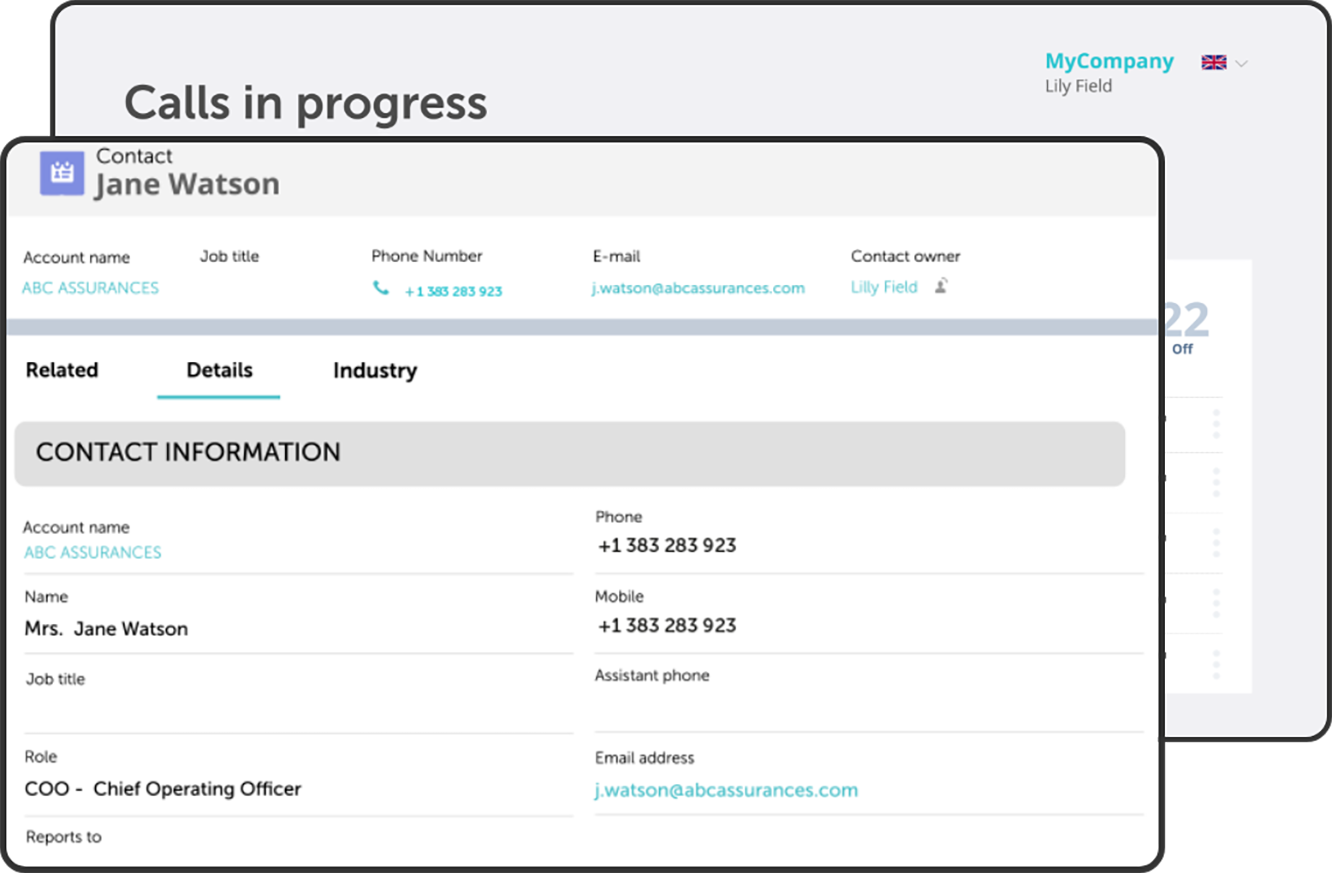 Facilitate collaboration within your support team
Access tools that will help your team work together to better support your customers. During a call, they can transfer calls, join conversations, and chat internally. Notes, tags, and task assignment help them organise and follow up with customer requests together.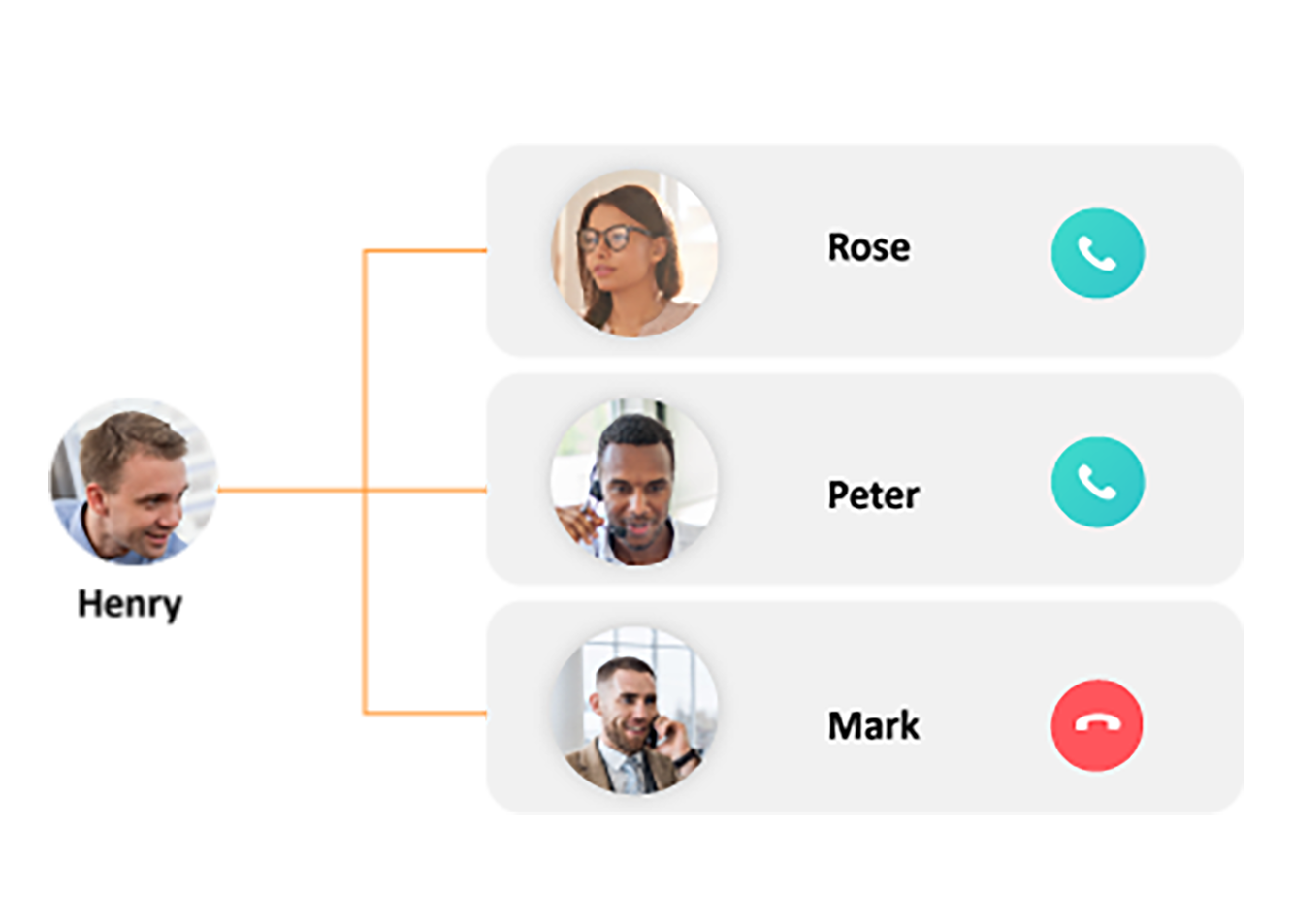 Easily coach and supervise your support team
As a manager, Ringover gives you everything you need to monitor and manage team members' calls in your admin platform.
Live call monitoring
Use double-listening and call whisper features to guide your agents when they need it most.
Service Level
View real-time KPIs, stats, and graphs to get valuable insights into your phone support team performance.
Game changing Inbound Call Centre Software Features
Inbound call centre Software FAQs
What is an inbound call centre?
An incoming call centre is a call centre exclusively oriented to managing a company's incoming calls, such as customer calls for example. A call centre can be integrated within the company or managed by external service providers, such as call answering companies.
What is the minimum volume of incoming calls needed to benefit from a call centre solution?
Ringover's incoming call solution is specially designed for small businesses and is even beneficial for low call volumes. If you have a call team of 2 or more people, it would be helpful to use Ringover's capabilities to integrate your calls with your ticketing solution, access in-call collaboration tools, view statistics, and simplify your call routing.
What is the maximum number of calls that Ringover call centre software can handle?
There is no limit on the number of calls you can take with Ringover. Our call management system lets you handle an unlimited number of calls simultaneously while each call is being handled independently during call waiting.
How do I measure customer service performance?
There are different ways to measure the performance and engagement of your customer service. The most important is the Service Level which helps your support team answer customer calls appropriately. You can also monitor average call times or the time it takes your support team to call customers back. With a CRM integration, you will be able to take advantage of the FCR (First Call Resolution) and automatically match calls with the corresponding ticket. Learn more about customer service metrics here.
How can I quickly set up an inbound call centre in my company?
With Ringover, it takes only a few minutes to set up phone customer support in your company. Simply choose a support number in your targeted country and invite who will be answering your calls. In just a few clicks, you can set up your call routing scenarios and integrate Ringover with your customer support software. This way, when your team receives an incoming call, they'll automatically receive a pop up displaying the customer's history.
Which Customer Support Software can I use with Ringover?
Ringover integrates with multiple customer management solutions including Zendesk, Salesforce, Dynamics, Zoho, and many more. You can find the complete list here.
How much does an inbound call centre software cost?
Ringover's inbound calling solution starts at $34 per month, all features included.
×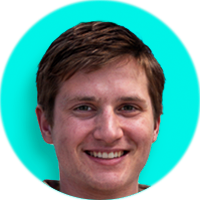 Welcome to Ringover!
Contact our sales team
or give us a call
+1 438 448 4444
×
Thank you !
We are processing your contact request and will get back to you as soon as possible.