Call center
AI Call Centre Software: The 8 Best Artificial Intelligence Solutions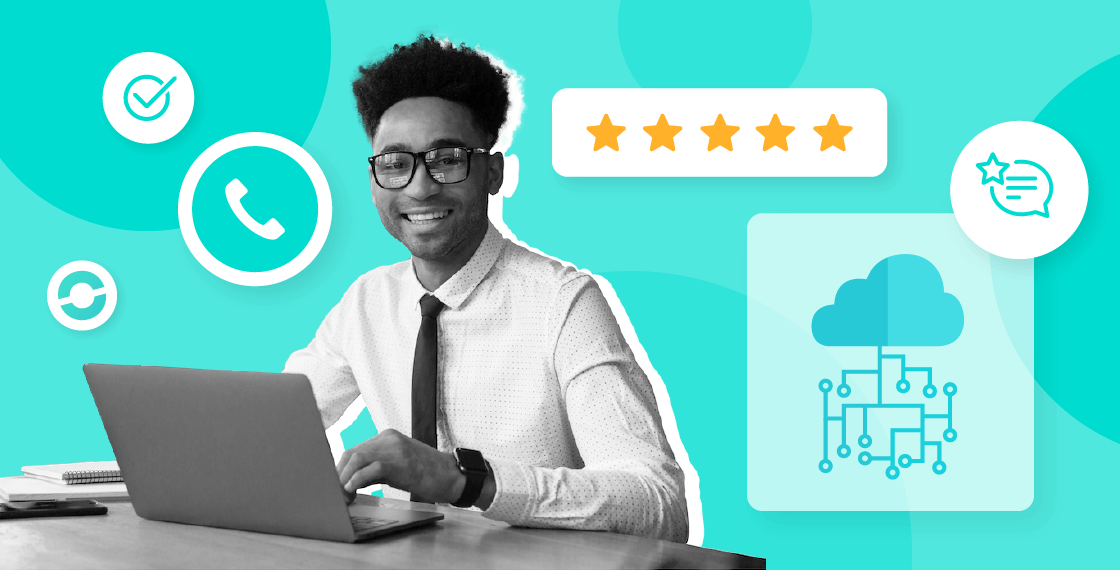 We are in an era where the words "artificial intelligence" are on the lips of almost every leading company today. For both sales and support departments, AI technology is being used to help better understand customers and prospects. AI is especially useful when it comes to automating routine employee tasks in customer-facing departments with a heavy workload, like call centres.


Free Trial: AI Call Center


So, what exactly is call centre AI? It's a category that includes several different technologies to streamline and optimise business processes. One such technology, call centre transcription, brings a host of benefits to customer service representatives.

In this article we share information that will help you better understand how call centre AI technologies like call centre transcription software will bring us into the future of business.


8 Best software solutions for AI call centre
There are numerous softwares on the market and many of them can be considered artificial intelligence applications for customer service that help improve your relationship with the users that interact with your company.

Here are the 8 most popular platforms currently on the market:
| Ranking | Software | Features |
| --- | --- | --- |
| 1 | Empower by Ringover | Call transcripts and summaries, conversation analysis, statistics, recommendations and CRM integrations |
| 2 | Dialpad | Real-time recommendations, predictive CSAT and sentiment analysis |
| 3 | Calabrio | Integrations include ChatGPT and GPT-3, with GPT-4 also being evaluated |
| 4 | Talkdesk | Capture, transcribe, and analyzes customer interactions using AI to identify key conversation moments |
| 5 | Cloudtalk | Call notes for all calls, which can be stored |
| 6 | NextOS | From Nextiva to streamline pipelines, manage cases and resolve issues |
| 7 | CallHippo | Speech analytics to scan through the critical call moments and listen to them |
| 8 | CallTools | Call Reputation Monitoring |
How can artificial intelligence be used to improve customer service?
The goal of using artificial intelligence for customer service is to expand the department's capacity to serve as many customers as possible while still providing excellent service.

These improvements are possible thanks to, which provides insight into customer emotions during interactions, including the key moments that trigger strong reactions. Sounds a bit futuristic, doesn't it? Well, surely you have already interacted with technology powered by conversation analysis without knowing it. Siri and Alexa are two common examples.

Another example of artificial intelligence are chatbots, tools capable of easily integrating with other systems that help find answers or share contact information, among other things. These AI applications add value to your company's , optimising productivity and improving the quality of the team.

Over time, after sufficient analysis of users' questions and answers, AI models identify the most accurate answers. Moreover, this type of intelligence never stops learning, which means that they will continually improve the quality of their information.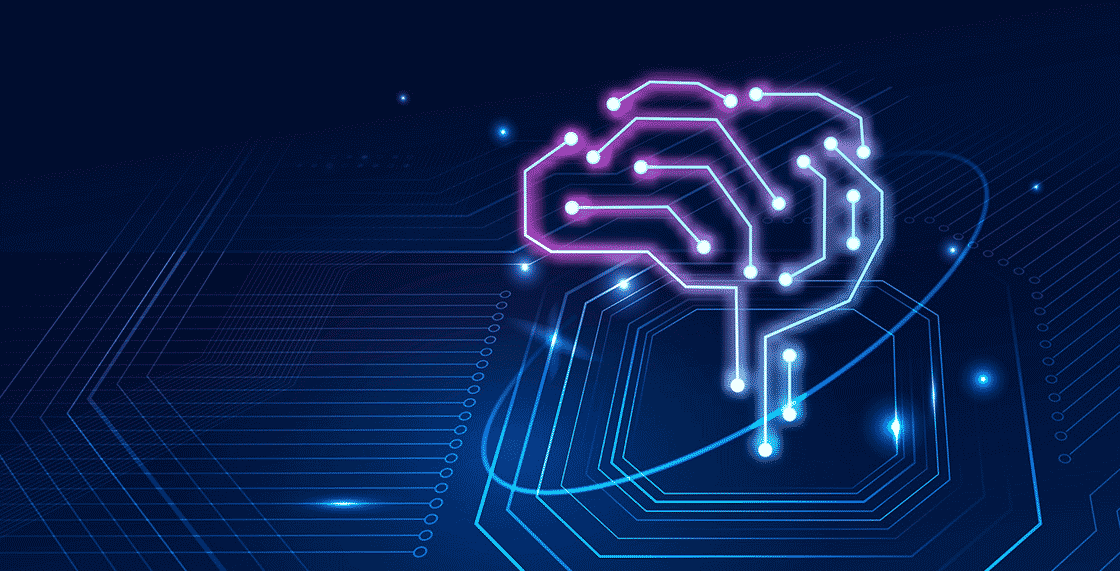 What kind of AI-based tools would you use for customer service?
When it comes to , there are certain sectors for which AI is best suited. Among them is , which includes several possibilities. Here are just a few examples:
Additionally, each customer service representative will receive personalised advice based on KPIs like number of monologues and speaking turns. The representatives will then receive recommendations on their speaking speed and number of interruptions. Sentiment analysis is often folded into sales enablement tools, which provide a multitude of complementary functions, like call transcription.
. Call transcription provides a catalogue of your calls that, with tools like Empower by Ringover, are easily searchable. Customer service representatives will easily be able to find specific information, saving time during post-call tasks like writing up reports. When it comes to training new hires, having call transcriptions on hand makes the process a cinch. Empower by Ringover even allows for call translation for commonly used languages like French, English, and Spanish.

Chatbots. One of the most well-known AI-based tools for improving customer service are chatbots. While chatbots are very similar to live chat with a customer service representative, artificial intelligence responds to the customer. One of the biggest drawbacks of live chat was the wait for a response. Customers had to bide their time until an agent was available. With chatbots, that's not the case. Customers receive responses immediately, so your customers don't become disinterested and abandon the buying process.
Can AI replace call centre agents?
Beyond the functionalities like sentiment analysis and call transcription, which help customer service representatives improve their performance, AI can handle certain aspects of customer service calls.

One of the most common ways AI customer service is integrated into call centres is interactive voice response (IVR). IVR is an automated voice menu which allows customers to access information or departments depending on their needs. If a company has numerous calls with questions about things like their hours, eligibility, or bank information, an AI-powered IVR can be very useful.

But there are definitely limits to the technology still. When it comes to handling more complex questions or exceptional cases, there's nothing like a human touch.
Start your with Ringover now and discover how an AI-powered can boost your call centre's performance.
AI Call Center Software FAQ
What is AI in call centre?
Artificial intelligence (AI) is a relatively new technology with more and more applications by the day. One area where it can streamline operations and improve performance is in call centres and contact centres. Once you've deployed an AI , you'll be able to reduce your costs, increase the amount of personalization, better train your teams, and create strategy based on valuable data insights.
Will call centres be replaced by AI?
Call centres will not replace AI, although they will certainly lead to significant evolutions in how they operate and perform. AI can aid in automating certain simple and repetitive tasks, but representatives will still be necessary to handle complex enquiries and provide a human touch.
What is the best AI call centre?
Ringover is the best AI call centre software for businesses. It will not only help manage incoming call flow with telephony features, but improve the over quality of service offered. With sentiment analysis, you'll have greater insight into customers' desires and emotions. Spotting valuable opportunities will be easier with the enriched data available, as will training of new and underperforming employees.
What is the future of AI in call centres?
As AI is still relatively new and developing quickly, the possibilities offered by AI in a call centre will only grow and improve. For example, it will facilitate a better understanding of customer behaviour, preferences, and the sentiments expressed during interactions. Ultimately, your team will be able to create a better customer experience thanks to the advanced analytics available.
How can AI improve agent engagement in call centres?
AI can make the process of training agents easier and more efficient. The use of chatbots and other software is becoming more and more common, but there are other applications of the technology present in call centres too.

For example, a sentiment analysis tool will give agents pinpointed information about the emotions expressed during an interaction. As a result, they will have specific recommendations on how they can improve their talking points.
What computer software do call centres use?
Ringover, , and Talkdesk have great user reviews and are popular with users. These options are designed to support customer service teams. They process the data generated by daily operations to surface insights based on sentiment analysis. In the end, customers receive a seamless and personalised service experience.