Put an active call on hold
With a simple click, put a phone conversation on hold to consult your colleagues or look up information.
Put calls on hold with 1 click
During a call, all it takes is 1 click to mute your microphone and play a wave of music to keep your contact company. You can then speak freely with full confidentiality to whomever is in the room with you.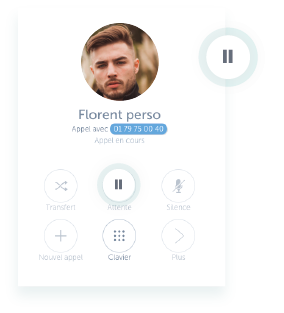 Avoid having to call back
With calls on hold, avoid having to call back your correspondent to provide information not readily available. Call on hold allows you the opportunity to consult your colleagues, notes or files.