Customer service and VoIP
SMS Marketing: Key Strategies to Execute an Effective SMS Campaign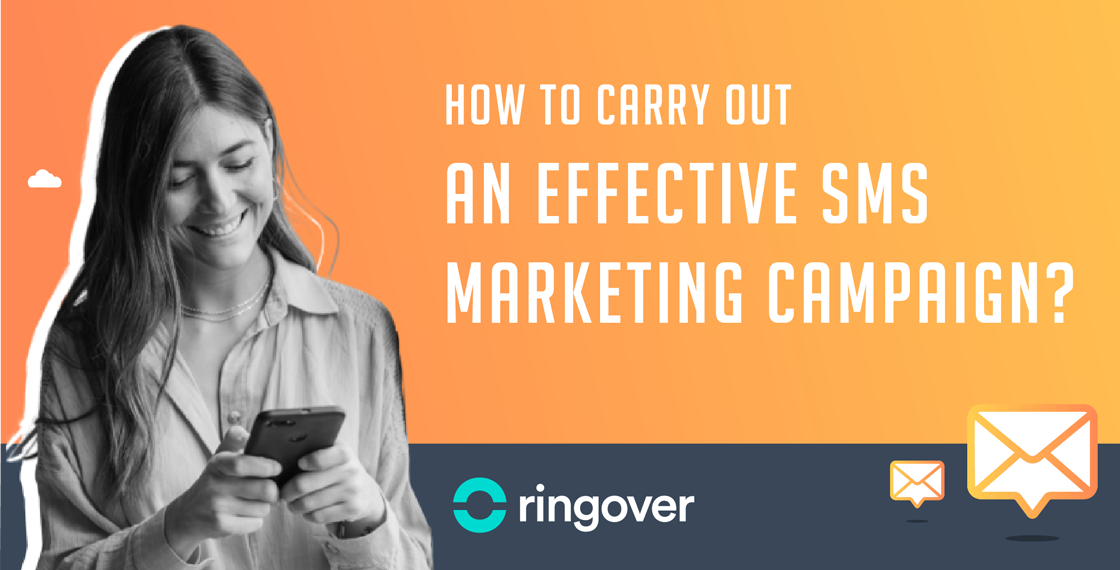 Summary
Before we can understand the efficiency of SMS marketing campaigns, it's important to understand the reasons that companies decide to use this channel of communication in the first place. One of the main benefits of SMS is that it works with the vast majority of mobile phones - from the oldest to most recent models - with texting being the one application installed by default on each.

This makes it a reliable communication channel that's open to almost everyone, offering the possibility of instantly reaching the largest audience possible. According to a report published by Adobe, SMS messages are opened 5 times more often than emails, with 98% of text messages read over only 20% of emails.

According to Message Media, 59% of people say that a promotional SMS has led them to visit a store or go online to check out a brand.

Not only are clients and leads more likely to open marketing and promotional messages sent via text, but they're more likely to be receptive to the messages you want them to receive.

Now that you've started to think about just how important SMS can be to your marketing efforts and about how you can integrate this into your strategy, let's talk about the main points of effectively putting a powerful SMS marketing campaign in place.


Create your free SMS marketing campaign
Obtain permission
75% of consumers don't mind receiving text messages from a brand once they've given their permission. And contrary to common belief, most people are still open to receiving offers by text message. However, it's essential to get permission from your clients before sending them SMS messages.

If you don't, you'll not only be breaking the law and potentially face legal penalties, but you'll risk irritating your customers and damaging your brand's image.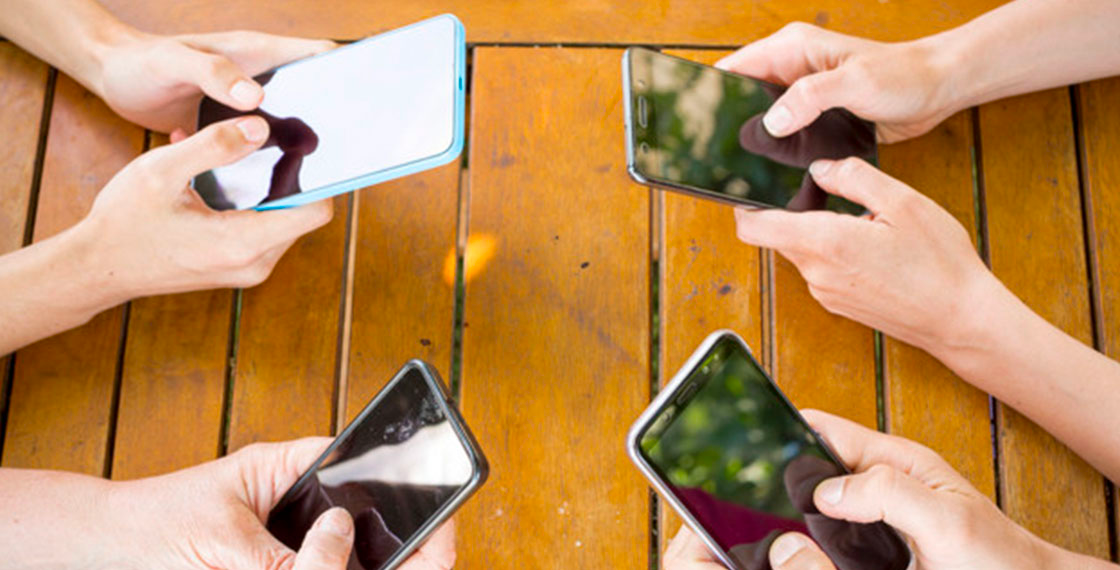 In order to be able to send text messages to your clients, you first need their written consent. One simple way to do this is to add a checkbox to your online sign-up form with a phrase such as, "I authorise [Company Name] to send me promotional offers as well as personalised suggestions via SMS."
Clarify message intent
Your clients should be aware of what they're signing up for when they agree to be included in your SMS distribution list, so you'll need to clarify what type of messaging they can expect to receive from you in the future.

It's not necessary to spell out the purpose of signing up in exact detail; just make sure to give them a concise idea of the intent behind your SMS campaigns.The goal is to emphasise to your clients that they'll be gaining something by agreeing to receive your text messages (personalised offers, exclusive promotions, limited time offers, etc).

You also need to specify how often you'll be sending them SMS messages, and precisely, in terms of how many text messages they can expect to receive each month. This will make them less hesitant to add themselves to your list.
Personalise your Sender ID
The Sender ID is the alphanumeric name or number that appears to a text message recipient, which can contain up to 11 characters.

You can choose to display a combination of upper and lower case letters (A to Z), numbers (0 to 9), and spaces, as long as you remain within the character limit.

This feature allows you to personalise SMS messages with your brand name, which will enahnce your image and give you greater visibility in your campaigns.

Personalising your Sender ID increases the chances that your SMS will be opened and read. It also encourages a higher response rate from your clients who will be able to recognise your brand right away.
Pay attenton to message frequency
No one wants to be constantly bombarded with text messages from a company sending way too many promotional offers. This reduces your credibility significantly hence the reason it is not recommended to send more than 2 to 4 messages per month to your subscribers.

Be reminded, though, that how often you send out texts also depends on the purpose of your messages. For example, if these messages involve order follow-up, for example, they'll take priority over promotional offers.
Include a CTA (Call to Action)
A study conducted by Médiamétrie in partnership with the AFMM (French Association of Mobile Multimedia) reveals:
20% of recipients have clicked on a promotional link sent by text

22% have purchased a product or service highlighted by a promotional text

29% have visited a point of sale after receiving a marketing text

36% have visited a website after receiving a promotional text
These numbers are impressive, especially since they highlight the importance of providing a link to a webpage with content related to your campaign's objective. This way you can directly provide information to clients interested in the product or service in question.

These links can be used, for example, to take subscriptions (newsletters, personalised offers, etc.) or transform a first contact into a lead who might request an appointment or a quote. Most importantly, you're letting your customers know how to get the most out of your SMS campaign.
Define opt-out options
Clients having agreed to receive texts from you need to know that they can opt out of your distribution list at any time. So you have to provide details on how they can do so if they wish. As soon as someone subscribes to your SMS distribution list you should, let them know how to unsubscribe.

For example, insert "STOP 36789" at the end of your messages with a hyperlink to directly open a new message window to this number.Be careful, however, not to annoy recipients by sending unsubscribe information with each of your messages - it's recommended that you only occasionally include these instructions in your text messages to remind subscribers how to opt out.
Send messages at the right time
It's important that you only send SMS messages during hours convenient to your recipients. SMS marketing is strictly regulated in the UK, so be sure to verify local laws regarding acceptable timeframes for your campaigns. Your recipients must not be subjected to too much advertising pressure either.

They definitely won't appreciate being woken up by a text about your latest amazing offer, so it's recommended that you avoid sending this type of message before 8 a.m. to ensure that you hold your recipients' interest in high regard.

One of the many benefits of SMS marketing campaigns is that it encourages your clients to take action right away. The average text message stays open between 1 and 4 minutes, according to the French Association of Mobile Multimedia.

Of course, your clients can open your SMS message as soon as they wake up and check their phone but the likelihood of them taking an interest in its content or clicking on any links is much lower.
Pay close attention to message content
A study published by smsmode in January 2020 revealed that nearly 62% of text messages contain between 121 and 160 characters. Messages beyond 160 characters are considered too long, which indicates that it's better to get quickly to the point. However, avoid using "textspeak" in your messages as this makes you appear much less professional.

The same goes for the links you include. Custom branded links get up to 39% more clicks than generic links, so it's important to think about personalising links to establish trust with your customers, who will then be more willing to click on them.

From the recipient's perspective, a link in a text could send them anywhere on the Internet, unless they recognise the domain name. They want to be confident that your SMS message isn't spam or associated with any phishing sites before they click.

Here's a summary of the points mentioned in this article for implementing a relevant and effective SMS campaign:imageThe Ringover SMS API allows you to create precise scenarios for marketing SMS messages sent to your leads and customers. You can define sending rules according to your needs as well as use as many mobile numbers as you desire to launch effective SMS campaigns worldwide.
Want to set up an SMS campaign?
Contact our experts to help guide you step-by-step at +44 20 3808 5555 or [email protected]. Start your free trial today.