A SINGLE BUSINESS PHONE SYSTEM FOR EVERYONE
Based on state-of-the-art VoIP (Voice Over Internet Protocol) technology, RingOver follows European businesses in their national and international development. No need to sign a contract with a local operator or instal a phone line in each office: a simple internet connection is all it takes to put each employee on the same phone network.
This is one of the main points that convinced Kuvut, a participatory marketing company based in Spain. The team is divided between the head office in Madrid and secondary offices in Barcelona, and local offices in France and Italy.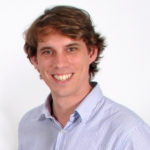 Aymeric Denoeud, one of the partners of Kuvut, explains:
Kuvut's partner"RingOver allows us to work as a team from multiple locations, between Madrid, Barcelona, and the members of our team working remotely. Teleconferences, call transfers and cascading calls remove the physical distance between us and our collaborators.
RingOver adapts to the flexibility of organisations, allowing new offices to become instantly equipped or recent hires to have their own phone lines, no matter the domain of their work.
A LOCAL AND INTERNATIONAL PRESENCE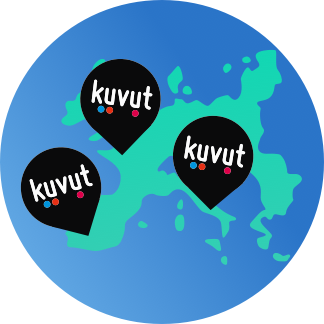 Kuvut's officesWith most of the team members located in Spain, Kuvut addresses a European market – mainly Spain, France and Italy.
A local presence is particularly important to convince and reassure clients and prospects
.
Thanks to RingOver, Kuvut can put in place a local phone line in each country where the company operates.
We've activated virtual lines in France and Italy to stay close to our clients and prospects. And they greatly appreciate this
confirms Aymeric Denoeud.
Indeed, the internationalisation of companies has some effect on the perception of international customers. Instead of multiplying subsidiaries abroad, RingOver allows the pooling of resources while increasing points of contact in more than 65 countries. The result is
a strong feeling of closeness
, which makes it possible to bypass distance.
After all, thanks to the Internet, it is becoming less and less necessary to be physically in the same country as one's customers.