Sales prospecting
Client Prospecting Methods and Unique Strategies for Sales Professionals with Examples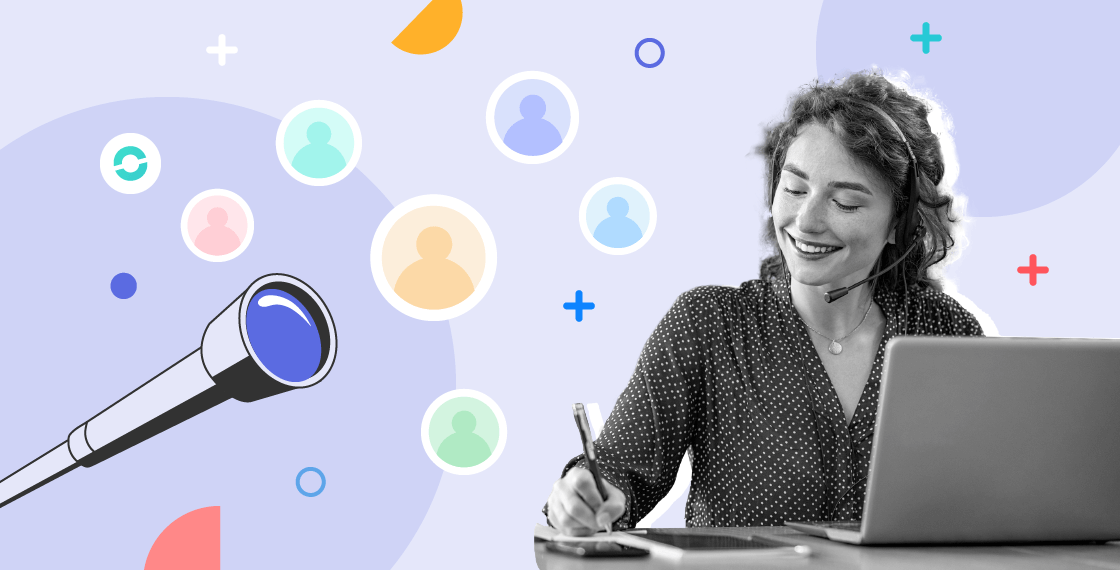 Client prospecting is the first step that every good salesperson must take to launch a . However, at a time when our environment is constantly evolving, this task can be complicated. The market changes suddenly and with it, the prospect's expectations. In this article we will review all the customer prospecting techniques that can help you achieve your business goals.


Free Trial: Client Prospecting Tool
What is client prospecting?
Client prospecting consists of identifying potential customers who may be interested in your product or service and start a conversation with them. Once they have been contacted, the salesperson will then begin a series of strategies and actions to generate interest and successfully convert the prospect.

It is important to keep in mind that you should never stop prospecting, even if you already have a good portfolio of clients. You never know how these relationships will evolve, so no matter how many reliable clients you have, keep dedicating some of your time to finding new prospects.
How do you prospect for customers?
Customer prospecting has no secret, but there are a series of steps to follow that confirm what could be called a "successful formula." Here are the steps to follow to successfully do .
Organise your sales teams by geographic area or industry. This way, each one will have its own territory, can develop deeper expertise, and have more energy.

Once you have defined the types of targets you are going to prospect, it is important to study them carefully. Indicators such as type of responsibility in the company, age range, and specific needs to be taken into account. These can influence buying habits at the time of client prospecting. It's important to take the time to do this because omitting this step can lead to wasted time and effort.

The basis of all commercial activity must be closely linked to communication strategies. Outreach must provide adequate information for each of the steps involved in customer prospecting: introduction of the product or service, rates, after-sales offers, etc. One of the most effective strategies is to create email sequences so leads are automatically entered in the database.
Best examples of customer prospecting
There"s no one single method for client prospecting, but there are certain actions that can improve customer prospecting. Here are a few tips for what you can do:
Conduct market research. The information you gather during market research allows you to create buyer personas, profiles which describe the characteristics and needs of your potential clients. By segmenting your target audience into buyer personas, you'll be able to understand the various needs of each group depending on their location, company size, sector, etc.

Focus on leads who have shown interest in your product/service. A lead who has already attended a webinar or otherwise interacted with your company are considered "hot" leads. As opposed to "cold" leads, who have not had any known interactions with your company, these leads are already intrigued by your product and will be easier to convert.

Invest in growth marketing. Growth marketing is a relatively new area of marketing that focuses on building customer relationships through automated marketing actions and data analysis. A common growth marketing tactic is the creation of automated email sequences personalised to each recipient. You can share valuable information like blog articles, ebooks, or even video demos. This process allows for experimentation, so you can determine what content resonates most with prospects, and deepens the relationship.

Use professional social networking accounts to facilitate your client prospecting. For example, you can use

Linkedin Sales Navigator

to discover leads and scrap their contact data.

and recommendations. Do you know the expression "strength in numbers?" Well, it applies to business as well as personal. Create partnerships with other companies whose products or services can be sold with yours, so the client receives a more complete service. Another option is to develop "sales referrals," which are programs that reward current customers who refer prospects to your business.
What is the best way to do client prospecting?
Given the above information, successful client prospecting requires an organised, methodological approach. This approach will give your business the best chance to maximise output from your sales team. Once the client prospecting process is in progress, your sales team needs to continue chasing the hot leads until they convert.

Let's remember the steps:
Analyse the market.

Study your competition.

Define your target audience.

Perform actions to get the contact of that target. It is best to focus on hot leads that have already shown interest in your business.

Define a communication plan according to the sales process.

Automate email marketing campaigns.

Make follow-up calls to these emails.
What's the difference between prospects and leads?
When it comes to creating a successful client prospecting process for your , two terms are often confused: leads and prospects. The main difference lies in where exactly the contact is in the sales funnel.

A prospect is earlier in the sales funnel than a lead. A prospect fits into your target audience, and is known to your business. They may have received marketing materials or other outreach, but there's no ongoing conversation. All the communication originates from the business, and the prospect has yet to respond.

Leads, on the other hand, have interacted with the business, indicating a certain level of interest. Leads have not only received marketing materials, they have responded to outreach from the business. In fact, a member of the sales team will be actively fostering a conversation with the lead to eventually bring about the sale.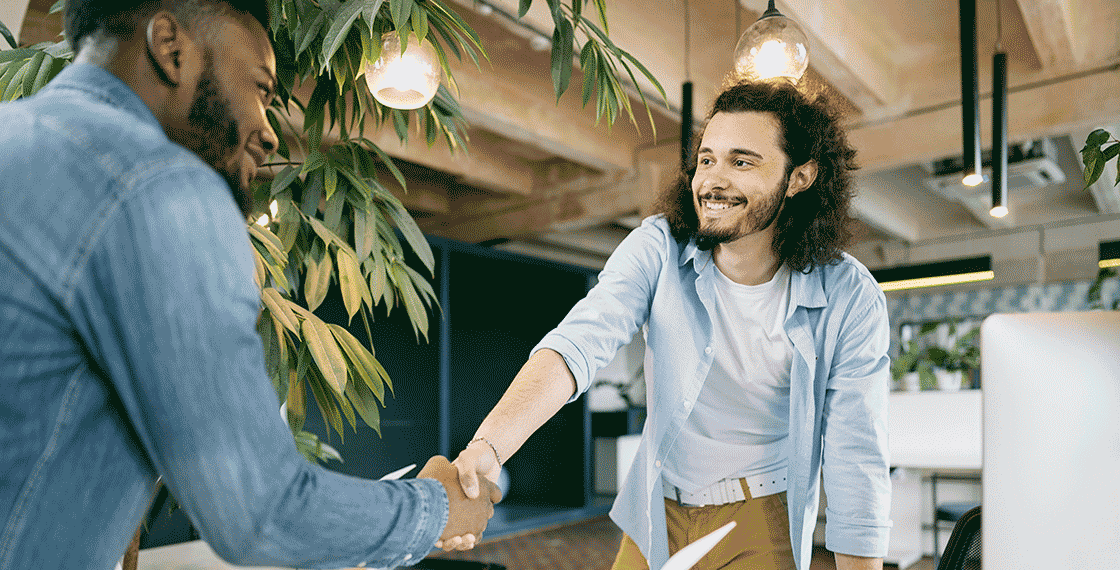 How to follow up on client prospecting?
Now that we've covered client prospecting in detail, the next logical question is how you can follow up. When it comes to sales, persistence is key. Here are a few tips so you can successfully follow up and ultimately convert the lead.
Don't let too much time go by between contacts with the prospect. You don't need to reach out to the prospect regularly per se, but if you let long periods of time pass between speaking to them, the client may lose the thread of your conversation, get frustrated, or simply lose interest. A hot lead can always cool off, so make sure you nurture them with an appropriate amount of outreach.

Be true to your promises. Creating and maintaining trust is key when you are client prospecting, and keeping your promises is an important part of that process. If you've promised to send information or share a resource during a conversation, follow up afterward. It shows you're available, dependable, and keeps the conversation flowing.

Implement an omnichannel communication strategy. Don't focus on just one communication channel to reach out to your customers. Instead, try multiple channels at first, before prioritising certain options depending on the prospect's engagement.

Empathy is key. Keep your professional tone, but never forget you're speaking to another human. Take the opportunities that arise to connect with them and keep conversation interesting by connecting on a human level.
Each company has its own method for client prospecting. However, having l business tools such as a cloud contact centre or CRM to automate and organise customer prospecting tasks is a great help. If you'd like to find out more about how VoIP software can ease the client prospecting process, start your with Ringover.