Sales prospecting
Sales Tunnel: What It Is and How To Build An Effective Sales Funnel with Examples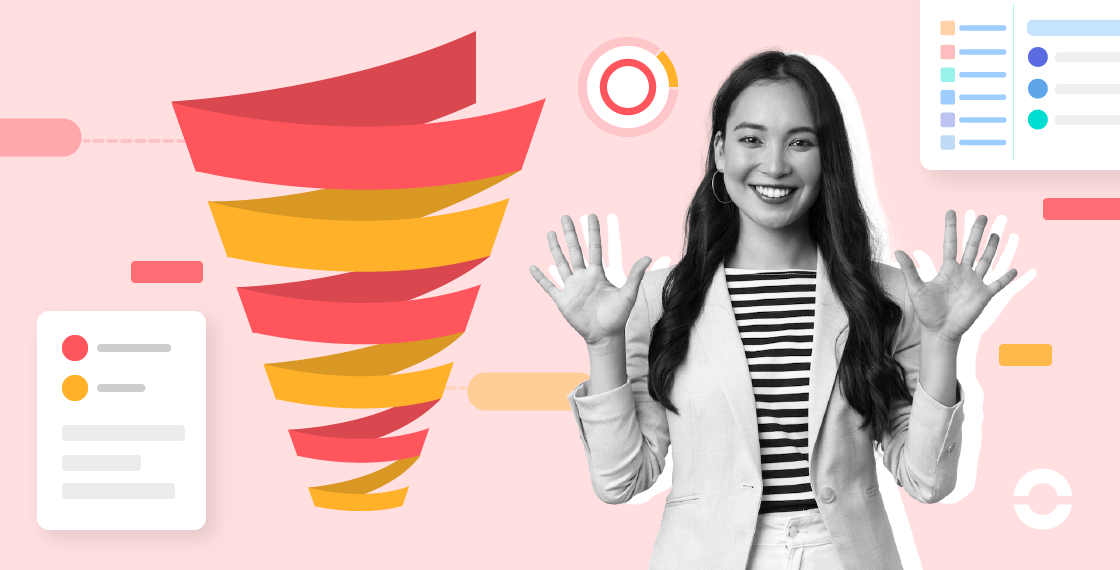 Summary
We've already looked at how to successfully execute a . Now, it is time to talk about another great tool to take into account when optimising your sales strategy: the sales funnel.
This funnel, also known as
purchase funnel
,
revenue funnel
,
conversion funnel
, or
sales process
, is a visual representation of the customer's path. It details the sales process from the moment the customer discovers your company's product or service until conversion. Any interactions that occur between discovery and conversion are especially relevant to the marketing department. Those interactions (also called touchpoints) inform campaign creation and even specific
strategies at each touchpoint in the sales funnel.

The utility of a sales funnel is clear. But how do you create a sales funnel and, more importantly, how do you implement it and successfully measure its efficacy? We tell you all about it in this article.
Optimize your sales performance with an effective sales funnel
What does a sales funnel do?
A sales funnel is a visual representation of a lead's relationship with a company, from first contact to conversion. This visualisation is really useful for detecting or even adding new points of contact with the prospect that can help drive the desired sale.

All companies, regardless of the sector they are in, have (or should have) a sales funnel to analyse the prospect's buyer journey. However, the problem arises when these companies try to understand or even identify the different phases of their current sales process.

This lack of knowledge stems from one issue: companies generally fail to define their buyer journey or do not have their conversion funnel outlined. The internal clarification and organisation of the purchase funnel is essential to track the path that a potential customer follows successfully, and detect the key touchpoint that leads to conversion. To start getting this organisation in place, define your buyer persona and analyse the current sales funnels those personas follow once they've been captured by a marketing campaign.
What is a sales funnel example?
A good sales funnel can help you boost lead generation and even increase your sales conversion rate. To successfully optimise the purchase funnel, you need to keep these objectives in mind.

Among the most commonly used sales funnels, there are 7 different types:
Lead acquisition funnel: Let's start with the most important type of buyer journey. Funnels to capture new leads are the most popular because they allow for the monitoring of how many new leads are attracted to a company's goods and/or services. A good example of a lead acquisition funnel offers some kind of reward to entice the prospect to fill out a form with their contact details. This reward could be an ebook, an explanatory video, or another type of exclusive material.

Launch funnel: This type of buyer journey focuses on the release (or launch) of a new product or service. It can also be employed at the time of a sale or discount.

Evergreen funnel: An evergreen funnel includes a couple of key components for maximum success and optimization. First of all, it's entirely automated, attracting customers to your company with no human intervention. This type of funnel should have a valuable reward once the lead signs up that's always relevant, no matter what time of year. With the combination of an evergreen value and automation, this type of funnel is meant to function as an autonomous source of leads, providing a steady source of prospects with little to no effort required from the team.

Repeat sales funnel: This type of funnel is designed to get an existing customer to make a second or third purchase. Often when someone is an existing customer, it's easier to make another sale (especially if they're a satisfied customer!).

Upselling Funnel: As the name suggests, the goal of this funnel is to upsell a prospect. So if a prospect was looking at your most basic product or service, this funnel will attempt to convince the lead to purchase a more complex (and therefore, more expensive) product or service with the same basic functionality.

Cross Selling Funnel: A cross-selling funnel is similar to an upselling funnel in the sense that it aims to leverage a prospect at the moment of purchase. But instead of enticing a customer to buy a more expensive product/service with the same function, cross-selling consists of adding additional services or products to their purchase. So the customer will purchase the product/service that originally drew their attention, plus items or services that complement that hero product.

E-commerce funnel. Again, the name gives away the purpose of this funnel. An e-commerce funnel attempts to attract customers to online stores through digital ads, SEO and SEM, and retargeting campaigns. These digital strategies increase brand awareness and can even reel in prospects directly if you use online ads to announce discounts.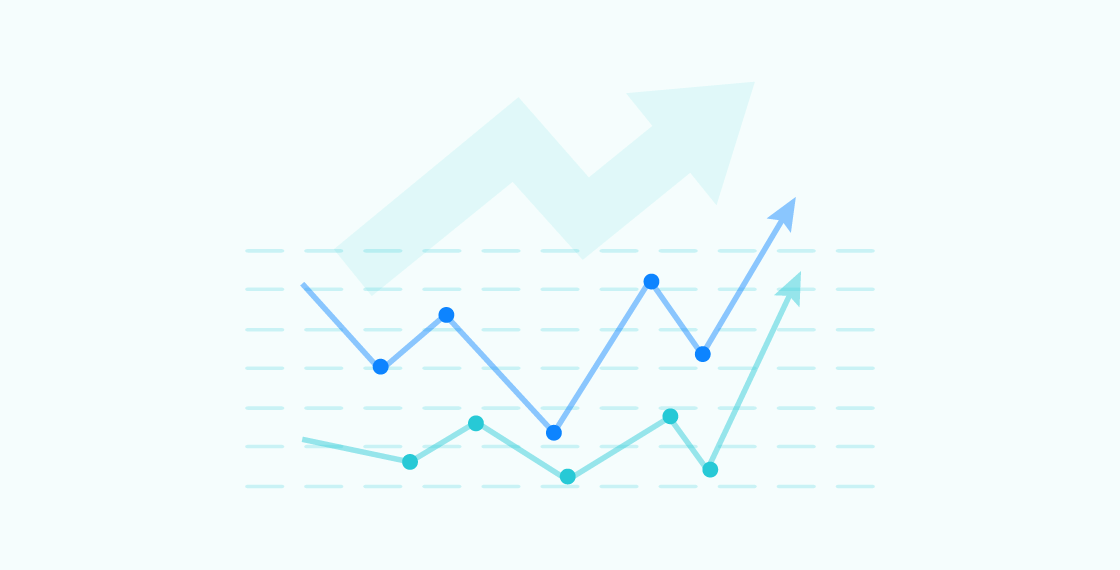 How to make a sales funnel?
Creating a sales funnel is not as difficult as it seems. All you have to do is follow a series of fairly basic steps that are easy to adapt to your specific context.
First of all, define the funnel's objective. Usually, this reflects the need your product/service resolves for customers.

Once the need has been specified, create a tempting offer to capture the prospects' attention and generate leads.

Now it's time to qualify the leads. The goal of this step is to determine if the lead has purchasing power and a genuine desire to purchase your products or services.

You have already generated and qualified good leads–now it's time to reel them in by offering a free trial or demo.

After you have demonstrated or offered a trial of your products or services, the moment has come to close the deal.

Once the sale has been made, the funnel isn't done! Follow up with information regarding your after-sales service. If you don't have an after-sales service, at least give the customer information on the customer service department or who they can turn to for support or questions.

Analyse the data obtained during each phase of the buyer journey. This last step is crucial, as you'll have the chance to check for room for improvement. You'll never optimise your sales funnel if you skip this part of the process.
This is a relatively new version of the sales funnel, as recent technological advances and market evolutions have led to significant changes.

The biggest difference between this new sales funnel, and the traditional one? Formerly, the salesperson controlled the lead's path, guiding them through their buyer's journey. Now, the lead has control, thanks to the Internet. They can research other market options and inform themselves of what's available. By the time they speak to a salesperson, they're usually fairly well informed. This is a key change sales teams should always keep in mind.
Advantages of the sales funnel
You know your customers better
The funnel allows you to observe the behaviour of leads throughout their journey. This way, you can find out what makes a lead move from one stage to another or what point in the funnel triggered conversion.

Knowing which moments have strong positive or negative effects during the sales process will help you better understand prospect's needs and buying behaviours. This is the basis for personalised and more effective marketing and sales campaigns.
Improve the productivity of your teams
Creating a sales funnel allows you to organise and develop a cross-functional calendar between relevant departments (usually sales and marketing). This level of organisation allows for the tracking of each sales funnel touchpoint and related campaigns. Team productivity increases thanks to:
Following a common and orderly plan.

Accompanying the leads throughout the process.
Minimise the margin of error
Many campaigns carried out at each stage are automated processes thanks to new digital tools. This means little human intervention during some decisive stages of the funnel. Though a human touch is sometimes necessary, the predominance of digital processes helps to minimise the margin of error.
Predict customers' future behaviour
Every person who goes through the sales funnel, whether they become a customer or not, provides valuable information. Even just analysing the path they choose, their decisions, and why they may have taken them can provide insight. Over time, you'll gather a significant volume of data which will permit you to predict future behaviours and even establish conversion probabilities.
Plus, this sort of behaviour analysis helps identify areas for improvement. Ultimately, you'll be able to readapt and improve lead acquisition and conversion strategies.
A company's communication is extremely important throughout the sales funnel. Ringover offers a wealth of
to help you analyse your agents' interactions and behaviours with prospects or customers. This is a very useful feature to be able to understand and detect where a lead is in the sales funnel, for example.
Don't know what we are talking about? Start your
now and discover the power of fully unified cloud communications.
FAQ
What are the 5 stages of sales funnels?
The five stages of a sales funnel are:
Awareness

The sales funnel begins when a prospect becomes aware of your company, product, or service. This is the top of the sales funnel, and thus includes the most prospects. At this point, the prospect has become aware they have a problem and there are products and services that can resolve that problem. Your goal at this stage of the sales funnel is to generate interest among prospects so they supply contact information you can use to move them further along the sales funnel.


Interest

This step falls in the middle of the sales funnel. After a prospect becomes aware of your product/service, you must increase their interest in your offers. Commons ways to do this include providing them with digital content, like social media posts, ebooks, or free trials. That type of digital content has the added benefit of reinforcing your credibility and expertise. The more engagement you can generate at this stage, the better.




Desire

At this point, you're still in the middle of the sales funnel, but progressing toward the bottom. The prospect is actively shopping for a solution that fits their budget and needs. They will certainly measure your offer against your competitors, so you'll need to find ways to stand out. One of the best ways to do this is to build a trusting relationship through personalised outreach. This sort of relationship is most effectively established by a sales representative, but online content like webinars, free trials, or even events like webinars are also helpful at this stage.




Action

You've reached the bottom of the sales funnel: the prospect has decided to convert. Now, you'll need to support their purchase with educational materials, onboarding, and perhaps even outreach from a customer success team. The most important thing is to make sure they extract the most value from your product/service, so their problem is either resolved or is significantly mitigated.




Loyalty

The key to a growing business is customer loyalty. Retention lowers customer acquisition costs, but it hinges on customer satisfaction. When done well, satisfied customers provide free, valuable marketing through word-of-mouth recommendations, and can even become brand advocates. If you're looking to make this stage of the sales funnel more robust, consider a referral or loyalty program, or creating a highly responsive customer support department.



What are the 4 stages of sales funnels?
The 4 stages of sales funnels are:
Awareness

Awareness is at the very top of the sales funnel. At this stage, prospects are only learning about–becoming aware–of your brand, product, and services. So education content is key here, especially the kind of content that allows for engagement. Make sure you have shareable blog posts, ebooks, and a healthy social media presence so your audience can learn more about your business and what you offer.


Evaluation

Your prospects have progressed to the middle of the sales funnel. Now, they are evaluating whether your product or service can resolve a problem that has been impeding their business. They're already aware of your brand, so your focus now is building a trusting relationship with them. You can pass along high-value content like case studies that are relevant to their challenges, and even offer a free trial of your product/service. Make sure you have a healthy mix of digital outreach and personal outreach. It's best to have a salesperson reach out to convey how important the prospect is to your business, and better understand how you can help them.




Conversion

You've made it to the bottom of the funnel! Your prospect is actively shopping, so don't shy away from going over your competitor's offers. You'll need to provide compelling advantages you have over them in order to close the deal. Finally, make sure the prospect is totally clear on how they can purchase your product and successfully onboard. Once again, a free trial is a very useful offering to help close the deal.




Delight

For any growing business, customer retention is a key aspect of their strategy. If you successfully delight customers, they'll continue to spend money with you. The result? You will save the time and money necessary to acquire new customers. Making sure you have a robust customer service department, and even a customer success team, is key to minimising churn.



How do I create a sales funnel?
Creating a sales funnel is not difficult. However, it is the backbone of your sales strategy and thus requires careful consideration. To create a sales funnel, just follow these steps.
Define the problem you'll solve for your customers. This first step helps you to understand your audience, what problems they need to solve, and how you can position your offer to best serve them.

Define the objectives of your sales strategy. Deciding on your KPIs (leads generated, demos given, purchases made) helps you organise your sales funnel. You'll be able to easily identify the priority of each funnel stage, and therefore better prepared to measure success once you've implemented the sales funnel.

Qualify your leads. Set up opportunities for prospects to exchange their contact information for something of value (usually a piece of digital content). Once you have those contacts, you'll be able to investigate prospects to determine if they are worth pursuing. This process is called lead qualification, and it's a key part of closing sales. If leads are properly qualified, you won't waste time pursuing contacts with no intent to purchase, or miss out on a prospect who will eventually purchase from one of your competitors.

Now comes the culmination of the sales funnel: closing the deal. You can help prospects get to this point by providing a free trial or demonstration.

Once you've made the sale, continue to follow up with your customer to ensure their satisfaction and retention.

Analyse data gathered over the course of the buyer journey to determine if your sales funnel is optimised. Though many people focus on the sales closing, this is the most important step of the sales funnel. With a good understanding of your sales funnel's strong and weak points, you'll understand how to maximise your sales team's performance.
What is a sales funnel and how does it work?
A sales funnel is the buyer journey a prospect undergoes when they become a customer. If the sales funnel is well-organised, it will inform and reflect your sales strategy and successfully push prospects to convert.

The sales funnel works by creating a process from awareness of your product/service to the creation of customer loyalty. For consumer goods, this type of process can be very fast. But for B2B sales, the sales funnel can have a much longer sales cycle.

To optimize the sales funnel for B2B conversion, a company should focus on creating awareness through valuable content, developing trusting relationships with qualified prospects, supporting converting customers through the purchase and onboarding processes, and providing high quality customer service post-purchase.

If customers are successfully guided through the different stages of your sales funnel, you'll have a high conversion rate and a comparably high retention rate.