Sales prospecting
Sales Pitch: Examples, Tips and Template That Actually Work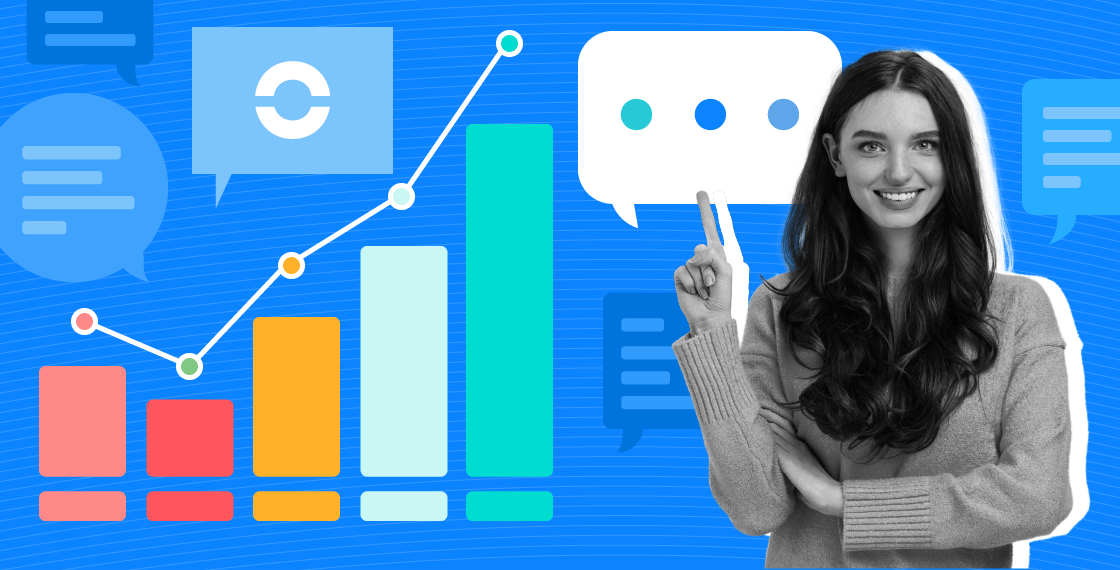 Selling well is an art composed of different steps that need to be optimised, from defining the sales pitch, through negotiation, to the .
Free Trial: Prospecting Tool
In large organisations, each of these steps is managed by specialised teams. However, it never hurts to learn from the entire process, which will allow you to become a sales expert in your own right.

Let's start at the beginning: defining the sales pitch. This initial phase is essential and must be adapted according to the target and your product or service. Here are some winning strategies for a good sales pitch.
What is a sales pitch?
To understand what this first phase of the sales cycle consists of, let's take a closer look at the definition of a sales pitch. The sales pitch is a presentation of the nature and benefits of your benefits, usually done in a minute or less.

It is the first part of the sales strategy. This sales pitch should be short and well-constructed enough to demonstrate how your product/service offers a solution to the prospect's problem.

The Salesforce description is a great example of a sales pitch: "Salesforce is a company that provides cloud-based software to help other organisations find more leads, improve their negotiations and sales, and delight end users with excellent service."


Every sales pitch is different, with variations resulting from the company's products/services and its target audience.
Some examples of sales pitches
We've put together this selection of sales pitches you can use as a basis for your prospecting through various channels.
Example of an email sales pitch
"Hello [prospect's first name],

How are you doing? I'm contacting you because we recently connected on LinkedIn. I particularly liked your last post on [topic X] which shows how the [prospect's industry] market has been impacted by [current industry issue].

I'd love to talk to you about this very topic and present our [your company's solution] that has helped players like [prospect's company name] address these issues.

Would you be up for a discussion?"
Example of a voice message sales pitch
"Hello Mr./Ms. [prospect's name],

This is [name] from [name of your company]. I'm calling after downloading the guide on [prospect's issue]. First of all, I would like to have your feedback on this guide, it is very important for us.

I'd also like to discuss with you the strategies and tools to deal with [prospect's problem] and see how [name of your company] can help you in your development. I can be reached at [phone number]. Have a great day!"
Example of a phone sales pitch
You: "Hello is this Mr./Ms. [name of prospect]?"
Prospect: "Yes."
You: "This is [your name] from [your company] speaking. Do you have a quick minute?"
Assuming the prospect responds positively, follow up with: "Great! I'll be brief because I know how busy [day of call] morning can be. The reason I'm calling is because we specialise in [your area of expertise] and we help companies like yours to [business objective you have previously identified or benefit from your solution]. If you're available, I'd like to ask you a few questions to understand your current situation. Do you have a few minutes?"
How to make a sales pitch?
The first contact with a prospect is always complicated. Breaking the ice is not easy. How can you make a sales pitch that captures the attention of the future customer?

To do this, you need to take into account three elements to integrate when building a good sales pitch.
What problem will you solve?
To sell something, you have to identify the prospect's needs and irritants. As an expert, your role is to propose as specific a solution as possible. You will need to glean as much information as possible about the prospect's problems so you can address them well.
How is your product or service suitable for this company?
To develop your sales pitch, make sure you have studied the industry and the company you are targeting enough to understand their needs. Match one asset or feature of your product/service to each of these needs.
The benefits of your solution
After stating the problem your product or service can solve, it's time to list the benefits they will get if they purchase the product or service. Benefits that will provide a consistent solution to the inconveniences that can arise during the course of business operations
How long is a good sales pitch?
The length of the sales pitch depends on the format:
On a call: Ideally, the sales pitch should be around 30 seconds long. And after you finish the call, it's best practice to send a short email to follow up, ideally with a video demo.

By email: As difficult as it may seem, written pitches should only be two to three sentences. And bring more interest to your pitch with a visual element like an image, infographic, or testimonial video.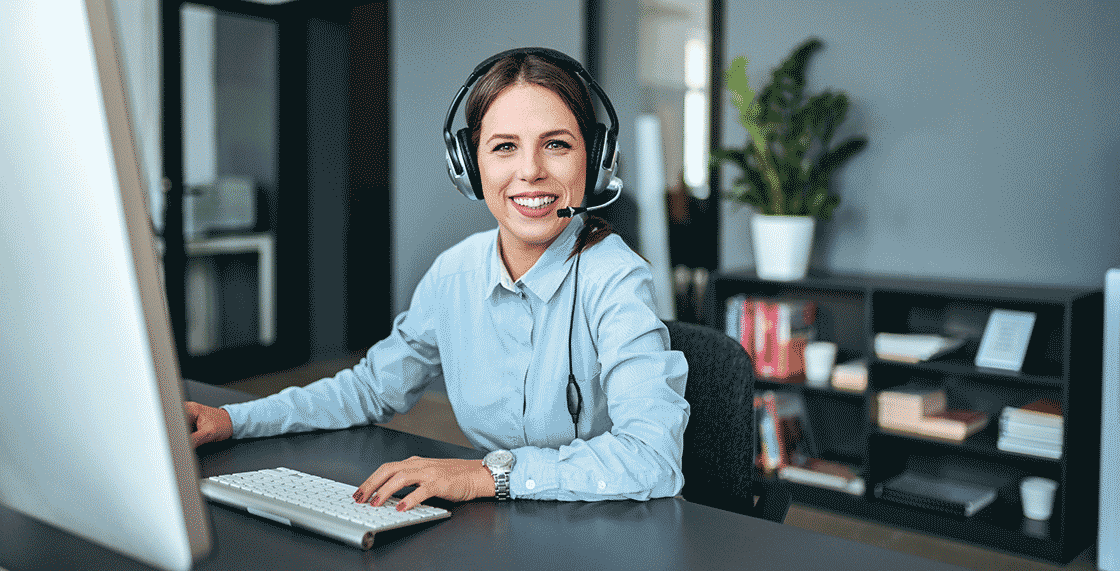 How to make a powerful sales pitch?
The structural elements of the sales pitch are always the same. However, they need to be adapted to your target audience. That's why a good approach is to create a basic pitch that can then be customised to fit your buyer persona. Here's how to tailor your pitch to your prospect.
Empathise with the listener and talk about yourself
Let's be clear, we're not saying you should launch into a monologue about your life. However, adding a short personal story can help bring you closer to your prospect.

This story should obviously be related to the product or service you are selling, and shared at the appropriate time.
Show your interest
Don't forget the prospect. Be curious and ask questions so you demonstrate your interest in their particular situation. These questions should be related to the industry or market and can be answered with a simple "yes" or "no".

You can also ask other discovery questions using the famous who, what, where, when, how, why? Then using the information they've shared, develop your sales pitch.
Include statistical data
As we said before, it's crucial to have statistical data to underline the added value of your product or service.

One of the best ways to have impactful statistics is to create a study based on your market, the findings of which you can share to support your argument.
For example, "80% of customers agree that good or bad customer service can make or break a sale."
How to write a sales pitch?
There is no winning formula, nor is there a magic bullet. But there are several tips you can apply to strengthen your sales pitch. Just follow the steps below.
Keep the pitch short. As mentioned above, if you're using the phone, try to keep it to 30 seconds or less. If it's an email communication, limit yourself to two or three sentences.

Be clear. Because pitches are so short, you need to be as effective as possible. So you'll need to structure your pitch well, stating the prospect's needs and explaining how your company resolves it.

Leverage success stories. If you already have a considerable list of customers, strategically select the well-known ones for maximum credibility. This technique also shows prospects how customers can put your product/services to use.

Emphasise the downsides they'll face if they don't commit to your product or service. It's a good idea to repeat the problem you introduced during the 30-second pitch so they remember it.

List the benefits of your product that will help the prospect solve the problem they are facing. Once you have introduced yourself and exchanged a few words with the prospect, you have a good idea of who you are talking to. In addition, if you have done your homework, you will have analysed the industry and company in which the prospect works. The result of this contextual information is a detailed and accurate sales pitch.

What's involved in using your product or service. Emphasise the value of the benefits you just listed so you conclude on a positive and practical note.
Ringover offers a with many features that simplify your salespeople's daily lives.
Thanks to the integration with your CRM, they will be able to access prospects' information efficiently, and even automate
campaigns thanks to the Cadence by Ringover.
Sales Pitch FAQ
What is a sales pitch?
A sales pitch is a short presentation given by the sales agent during the first contact with a future client. In this presentation, the sales agent describes the product, highlighting how it responds to the prospect's needs. The sales pitch is a very important element that captures the attention of prospects and advances them in the .
What are the 3 components of sales pitch?
Basically, a sales pitch for B2B companies should be structured in three distinct parts:
Introduction: introduce yourself cordially, talk about your company and your duties and explain the reason for your call or email.

Problem: present the problem you have identified in the company to highlight the need to purchase your service or company to solve it.

Solution: add one or two benefits of your product or service that will allow the company to optimise its processes or save time. Leave the future customer wanting to know more.
What are the 7 steps to making a good sales pitch?
To create a good sales pitch, you'll need to craft a convincing narrative that will immediately capture the prospect's attention. These 7 steps will help you make a good sales pitch.
What problem are you solving?

What competitors address the problem?

What would the customer's ideal solution be?

Who are you?

What's your value?

Where's your proof?

What action do you want the customer to take?
What are the 4 essential elements of a sales pitch?
These 4 essential elements will make your sales pitch a success, regardless of what channel you're using to make your pitch.
Personalization. Don't fall into the trap of spending too much time speaking during a pitch. This can make the prospect feel as if they're just another name on your campaign list. Even if that's the case, you should lay some groundwork before delivering your pitch. If you research their company, you'll have insight into what needs they may have. Tailor your initial, short pitch to those needs, then invite the prospect to share their thoughts. Ask plenty of questions so you can understand their specific situation. With more context, you'll be able to explain to the prospect exactly why your product/service responds to their needs.

Demonstrate value. Don't get caught up in describing every little feature or advantage of your product. To make a sale, the prospect needs to justify money spent and feel like you're a better option than your competitors. So don't focus on the minutiae, but rather on how your solution will improve your prospect's KPIs. If your

includes

to direct clients to information or personnel, focus on the efficiency it will bring to the prospect's daily operations, and how customers will be empowered to help themselves.

Show proof. You can talk all day long about how great your product is, but there's nothing like word of mouth from a satisfied customer. Prospects will trust a review more knowing that your customer doesn't have an agenda. So be sure to include customer testimonials and reviews where you can: product pages, social media, cold emails, and even your homepage are all great places to start.

Follow up. Closing sales is as much a matter of persistence as it is skill. If you deliver a great sales pitch but forget to follow up, you risk the customer forgetting about your solution.