Call center
Contact Centres Vs Call Centres: Which one serves your business best?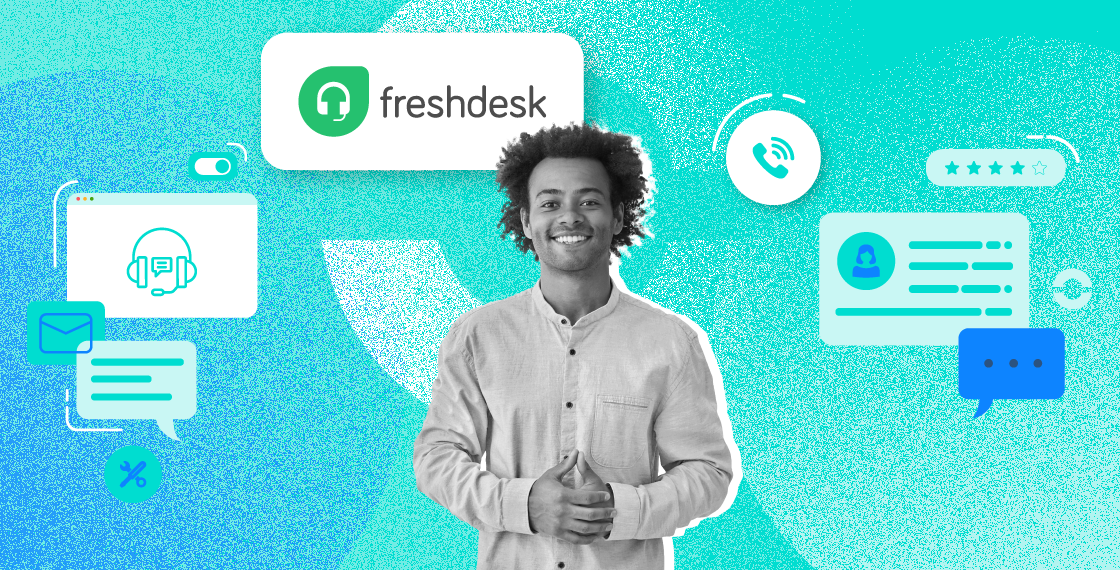 Although the terms 'contact centre' and 'call centre' seem synonymous, there are some key differences between the two. Ringover shares with you their differences and which is best for your business.A contact centre is a hub for managing customer communications and customer service across multiple channels, including phone, email, live chat, and social media. Customer-facing teams use a contact centre software as a single platform through which they can handle conversations coming in from all channels. A call centre, on the other hand, is a hub for customer conversations that occur exclusively via the phone channel. A call centre system is used to handle all inbound and outbound phone calls. But the differences don't end here. Contact centres and call centres are used for varying business objectives and deliver different experiences to customers. In this article, we'll take a look at the key differences between the two and how the integration of Freshdesk with your Ringover business phone system can help serve your business!
Key differences between contact centres vs call centres
Channels of communication
Summery:
Contact-centre: Phone, email, live chat, social media, and more

Call-centre: Phone
The most basic difference between a contact centre and a call centre is the channels they use to engage with customers. Call centres, only use the phone channel for communication. Since phone conversations happen in real-time, a call takes up an agent's bandwidth completely. So, the only way to handle peak hours is by staffing up for peak volume hours. However, running a large team can turn out to be quite expensive. On the other hand, contact centres use digital channels – such as email, social media or live chat, in addition to phone – to engage with customers. In comparison to using the phone as the single channel of communication, using different channels helps in delivering faster solutions and better customer experiences. For instance, with email, you can distribute the load across the team better. Plus, since agents can handle three or more chat conversations in parallel which also reduces staffing/workloads.Over the years, customers have become more digitally advanced. In fact, customers spend an average of 3 hours a day online. To keep up with the evolving expectations of customers, brands have expanded their support on different channels. With contact centre software, brands can effortlessly interact with customers and deliver an omnichannel experience. Ringover seamlessly combines unlimited calling, shared messaging and video conferencing into one easy-to-use application. With its quick setup and instant activation, Ringover lets you connect with your customers easily to offer a great customer experience.
Intergrate with Freshdesk!
To help you ensure great customer experience, make sure to integrate Freshdesk with your Ringover business phone system! Freshdesk will support your customer support teams time by relieving them of repetitive tasks with features that stop them from wasting time. With this awesome integration, all of your telephone conversations are automatically recorded in Freshdesk, which saves you time typing them out. You can also easily transfer in-progress calls to members of your team, to ensure great customer service
Omnichannel queue management
Summery:
Contact centre: Queue management across channels

Call centre: Not applicable
A call centre requires a single solution to manage conversations coming in, as all conversations happen only via the phone channel. However, in contact centres, although you're providing support on multiple channels, you still need one tool to handle all conversations. A contact centre software uses omnichannel queue management to manage conversations coming in through all channels. This enables every incoming request to be viewed from a single platform, allowing admins to easily distribute work across the team. Similarly, agents can use a single solution to manage their workload across all channels. Ringovers "Call queue" feature lets you manage your call queues easily! On your assigned switchboard, you have the option to view calls in the call queue via your web app, using the "Call queue" feature. This way, you can prioritise the most important calls.
Unified customer view
Summary:
Contact centre: 360-degree view of customers with integrations

Call centre: Not applicable
The centre of focus of the call centre lies with the phone channel. This means any customer data collected is primarily from telephonic conversations with customers. So call centre software might not paint the entire picture of the customer journey or tell you anything about the experience you are delivering. However, contact centre software can collect across channels. You can also integrate your contact centre software with your CRM software and get a unified view of your customers, which is why Ringover allows you to integrate all your CRM's into your platform , such as HubSpot and ZohoSince all of your support channels are plugged into one platform, you can get a 360-degree view of your customer. Agents can also attach feedback forms at the end of every conversation to gauge if they delivered a good experience.
Contact centres are the way to go!
The most important difference between a contact centre and a call centre is related to delivering customer experiences. In today's digital world, delivering good customer service does not suffice. Brands need to go above and beyond their ways to deliver excellent customer experiences to make a mark and retain customers. In contact centres, you're maximising the chances of providing great customer experiences by;
giving customers multiple ways of reaching out to you

adopting a proactive approach and delighting customers

engaging in conversations with 100% context of customers and their issues
In summary, whilst call centre solutions help you carry out your basic support operations, contact centre solutions will serve your business best by taking it a step further and helping you bring out the best in your customer support team.
Make sure your business delivers the best customer experience possible!
If you would like to ensure you start 2022 with the best customer experience possible, then contact us on 020 3808 5555 or send an email to [email protected] and we will be happy to help you!