Customer service and VoIP
Customer Service Calls: Best Practises for Welcoming Clients and Prospects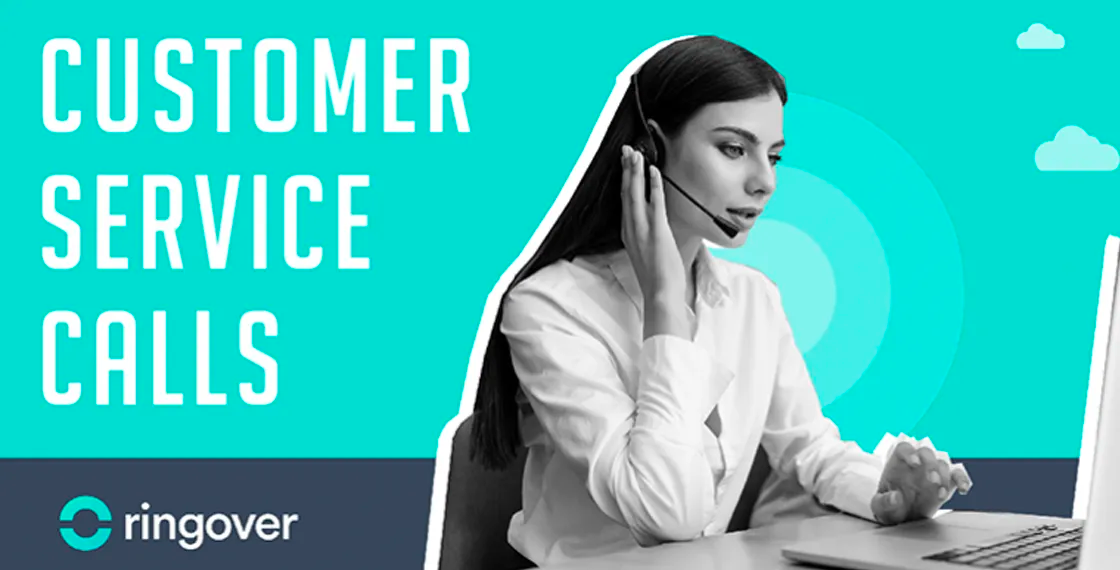 74% of clients use at least 3 different channels for contacting a company, according to a study by ICMI (International Customer Management Institute). The variety of different communication channels means that call centres need to adapt accordingly. 86% have become multi-channel to manage this recent shift in client behaviour. The ideal multichannel customer service operation would have a 'single customer view': the ability to track customers and their communications and purchase behaviour across channels.However, despite all these available channels, the phone remains the most preferred, though managing phone etiquette is often more complex than it seems. There are many challenges involved in maintining phone etiquette, so it's important to stick to some basic rules in order to optimise it and greet your customers and leads properly.How should you organise your call centre's phone etiquette? What attitude must agents adopt? What technologies can make your phone etiquette more efficient and more human? And what are the pitfalls to avoid? In this article, RingOver will give you some basic tips and rules to ensure excellent phone etiquette for your business. This article highlights:
Basic guidelines for better phone etiquette
1. Pick up before the 4th ring
It is estimated that callers start to lose patience by the 3rd ring, so answering after this point may undermine communication between the caller and the agent taking the call.This is why it can be a good idea to allow callers to queue to personalised messages and/or music on hold. With an IVR, you can also announce remaining queue time so that they don't feel abandoned.
2. Identify your contact and determine the purpose of the call
Make sure to confirm the caller's identity and the purpose of the call at the start of the conversation. This will help to cement your relationship with the caller and assure them that they are speaking with the person best able to assist them.
3. Introduce yourself right away
Courtesy is essential for enhancing your caller's image of the company. It is therefore imperative for the person taking a call to introduce themselves and say your company's name as soon as they pick up the phone, only then proceeding to confirm their caller's identity.
Greeting customers and leads on the phone
Good client relations require impeccable listening skills. The person taking the call must employ active listening skills to inform and guide their caller as best they can.The goal is to make your client or lead feel that they are being listened to attentively and supported when faced with a problem. Try rephrasing the other party's questions and comments to assure them that you understand the reason for their call.You may still sometimes be unable to answer a specific question. In this case, rather than simply answering "I don't know," it's better to take note of the caller's contact details as well as the question and let them know that they'll be getting a call back as soon as possible. Above all, they must know that you won't let them down!
1. Smile on the phone
You've probably heard that your smile can be heard over the phone! This can make a real difference in the image you transmit to your customers and leads. A team of researchers from CNRS and the University of Aix-Marseille published a 2018 study on the impact of the smile on our hearing and how it unconsciously triggers the phenomenon of imitation.Your correspondent "hearing" you smile thus has the same effect as when they see you smile! This leads to easier exchanges and more pleasant conversation for everyone. Although non-verbal, this element of communication can also appease an unhappy customer.
2. Show understanding and empathy
From time to time, you'll come across a customer who is dissatisfied or wishes to make a complaint. In this case, it is all the more important to let them know that you understand their problem and are willing to help them. It's necessary to then adopt a positive tone to steer the conversation in the right direction and help ensure that future exchanges are as pleasant as possible.Finally, avoid interrupting unhappy callers. Rather, let them speak freely so that you can better understand the reasons for their annoyance and come up with solutions.
3. Adopt a respectful vocabulary
Politeness, friendliness and tone are very important elements in phone contact. This is once again a question of conveying a positive image of your company through your phone etiquette.Clearly, overly familiar expressions as well as too strong wording should be avoided. Better to ask, "How can I help you today?" rather than "what is this about?" And don't forget "please," "thank you for your call," and "you're welcome," where appropriate.To adapt your agents' speech, spend time training them to employ a suitable lexicon with specific phrasing.
4. Establish a suitable tone and flow
With phone etiquette - and with phone conversation in general - it's important to adapt the tone and the speed of your speech in order to make your correspondent feel at ease. Although these are non-verbal elements, they are essential to communication and allow your correspondent to clearly hear and understand what you are saying.Your verbal expression must be flawless, especially when it comes to first contact! You won't necessarily get a second chance to make a good impression on your caller.
5. Avoid making assumptions
This brings us back to the importance of listening, so that you'll neither waste your own time nor that of the person on the phone with you.Make sure you fully understand the purpose of the call before proceeding with a solution. Don't try to anticipate your caller's request either - you'll risk not only telling them the wrong information but frustrating them in the process. Result: your caller will not feel heard, and their satisfaction will fall.
6. Always show that you are present and available
It's important to make yourself available to your customers and leads. Someone must always be there to take calls during your company's opening hours, to maintain credibility with your customers and prospects. Imagine trying to reach customer service during business hours on a phone line that rings indefinitely in the void!
7. Offer alternatives
You won't always have every answer every time. When this is the case, ask your contact to wait a few moments so that you can track down the necessary information, or offer to call them back as soon as possible to avoid making them spend too long holding. In any case, you must be able to offer an alternative solution to reassure your caller and maintain their trust.
The essential features of good call centre phone etiquette
Using a cloud telecom solution such as RingOver's puts numerous features at your disposal for significantly improving call management. It will also enable you to put call etiquette standards in place to deliver a better experience to your clients and leads.
1. Call routing in cascade
Establish how calls should be distributed to your users - simultaneously or in cascade - and set the order in which to distribute calls as well. Have calls ring at all users simultaneously to make sure that an available user can answer quickly to reduce wait time for callers. The RingOver interface allows you to easily set call distribution rules:
2. IVR
RingOver's call routing by key selection (press 1 for X, press 2 for Y…) enables efficient routing of incoming calls to the services or specialists your clients are trying to reach, as well as announcements and informational messages (business hours, FAQs, etc).
3. Scheduled call routing
Indicate as many time slots as you wish over a day or a week, setting desired call routing scenarios for each. Simply indicate your opening and closing hours and configure call reception accordingly. If necessary, define your opening hours in as many time slots as you need (morning, lunch, afternoon, etc).
4. CRM integrations and automatic file retrieval
With RingOver, you can integrate your telecom with your business apps and CRM and gain the advantage of automatic client file retrieval. Whenever a contact calls, their information saved in your CRM links to the interface, allowing your agents to view a full history of their interactions with the company and provide context to the call.
Ready to implement the best phone etiquette service for your callers?
Contact our VoIP experts to help guide you step-by-step at +44 20 7509 6665 or send an email to [email protected]. Start your free trial today.