Business phone system
IVR System For Small Businesses: Is It a Good Option?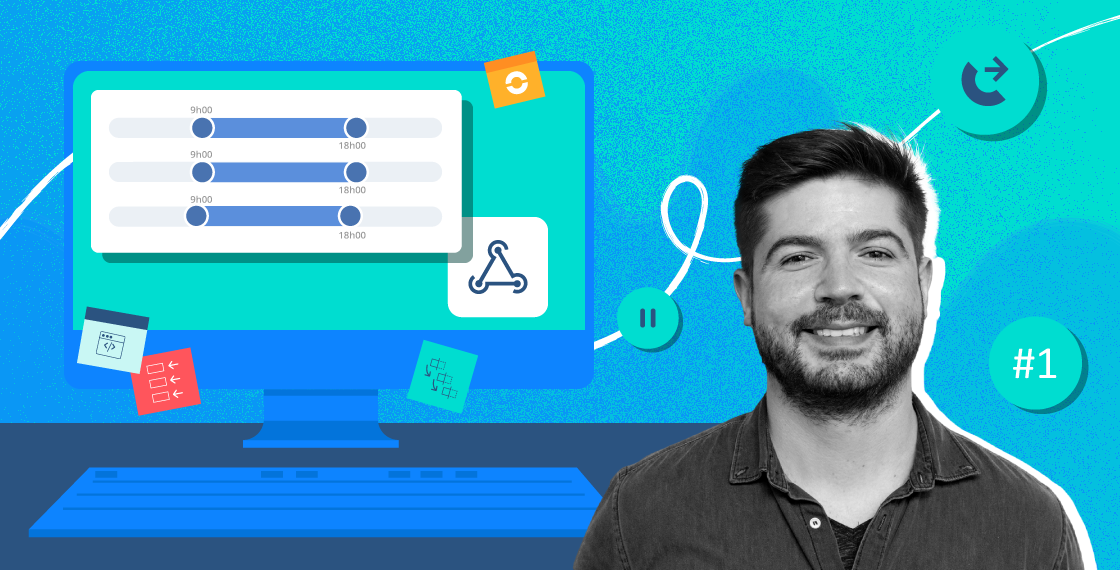 In these times when competition in business is higher than ever, many businesses are choosing to instal an interactive voice response, also known as IVR in order to enhance their operations. There are many reasons why they do so, and why you too should consider investing in a customised IVR solution for your business. Enhancing efficiency and improving operations through interactive voice response can go a long way in giving any company a competitive edge. In essence, an IVR system more or less replaces receptionists or the need for a front desk. In short, it consists of a computerised system that answers inbound calls and routes them to the appropriate line within an office or retrieves information from a database.Interactive voice response technology makes it possible for large companies and small companies alike to automate a tedious yet necessary task. Don't miss out on the opportunity to get cutting-edge multi-level IVR at an affordable price like the one powered by RingOver. If you're not sure about it, you can always test out our product free of charge for 14 days.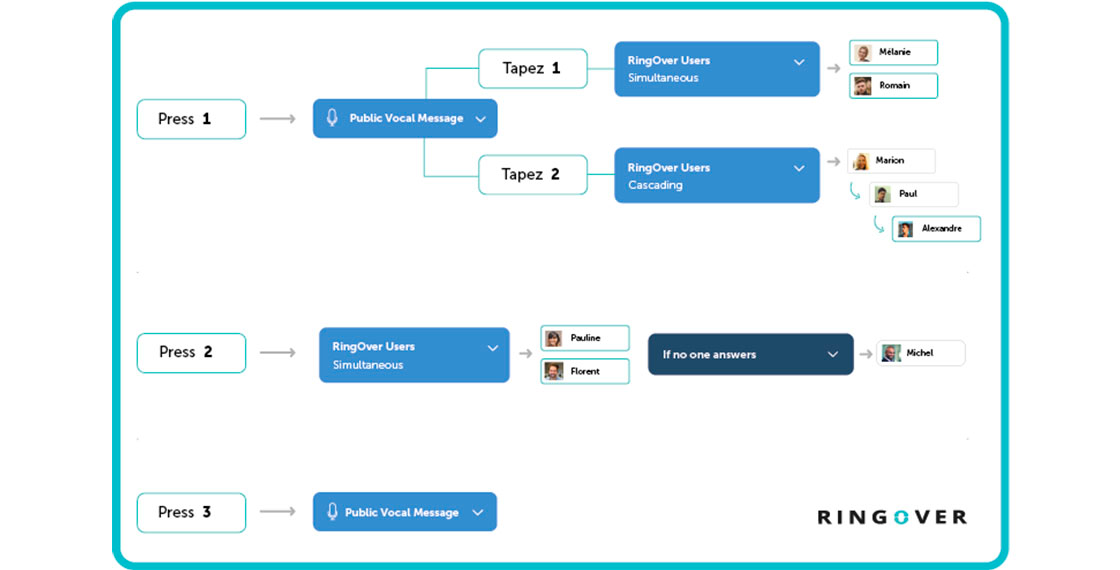 Short history of IVR
Businesses typically began using IVR because it allowed customers to serve themselves quickly through an automated process. The idea is that it will not only save company time, but also personal time if the answer to a customer's question can be given without the help of an employee resulting in a quicker service for everyone. The interactive voice response system started as a primitive version of the widely-used self-service technology that is found in phone systems all over the world. When the first auto attendants came into use, their functionality was limited, and they allowed for very little interaction. For financial services and other businesses in highly regulated industries, these systems were operating with high levels of complexity and security protocols. In the '70s they were based on rigid hardware that required long update cycles and weeks or months to roll out changes. Back in the day, they didn't allow for experimentation nor improvements simply because they weren't designed to keep up with the level of demand today's customers display.However, as the needs of customers evolve, businesses need to evolve, too. Customers increasingly expect exceptional customer experiences from the businesses they interact with, whether it's an e-commerce business, a hipster grocery store or an affluent bank. Consequently, companies need to shift their communications infrastructure in order to stay relevant and cater to the ever-evolving needs of their clients.
IVR Technology
As we have seen, the technology behind an IVR software is not necessarily brand new and some aspects of its functionality rely on innovations developed in the 1970s. What makes interactive voice response possible is the computer telephony integration (CTI) which enables a computer and a phone to exchange information. CTI allows data collected from the telephone system to be input so that databases can be queried based on caller-provided and/or customer account information. This is also what makes it possible for a computer to execute automatic dialling and call transfers.CTI relies on dual-tone frequency signalling (DTFS) to facilitate communication between computers and phones. Computers recognise the tones made by phones when various frequencies (made by different numbers on the phone) are sounded. At its core, an IVR system relies on a computer being linked to a phone system so it can utilise dual-tone frequency signalling. However, new features continue to evolve as voice recognition software improves. Our modern interactive voice response technology has come a long way in its development, even adding Automated Speech Recognition (ASR) in order to give consumers a more natural experience while retaining the efficiency of the original IVR.
Inbound and Outbound IVR
There are two types of IVR systems: Inbound and Outbound.
Inbound IVR systems
are used to automate the calling and answering processes. The most common application is caller-routing, when a caller is prompted to press the phone's touch pad to be directed to a specific area. The next example of an inbound system is commonly used for telephone banking, loan applications, retailers that offer sales or products over the phone, and health care that provides admittance and discharge records.
Outbound IVR systems
are typically used to remind patients or customers of appointments and meetings. There are significant savings found in the use of outbound calls, because rather than using an employee to monitor outbound calls, your business can streamline the process by using an automated system that can make multiple phone calls at once rather than singularly. This then increases employee productivity by freeing them to focus on other aspects of their jobs.
How relevant is IVR for small business?
As a small business you want your customers taken care of, you want your employees productive and focused, and you want to save money. IVR automated systems may be the perfect and most sensible choice to help achieve your goals. For instance, if the IVR system can replace 50 employees, then the company can greatly reduce its payroll expenses. The cost saving measures are indeed substantial. An IVR inquiry can cost anywhere from $0.05 to $0.25, but a live-agent call can cost anywhere from $5-$25. Businesses can save as much as 90% by switching from live agents to an IVR system.Small businesses can also use IVR systems for individual call routing. A customer can call, dial in an extension, and reach the appropriate employee without any initial human interaction. The time it takes to reach the desired employee is reduced for the customer, and the company also reduces costs because an operator is not needed. IVR systems can also be used to ensure that calls are sent to the appropriate department. Because the customer clearly chooses the specific cause for the call, the IVR will route the call to the department most effectively able to handle the situation. This eliminates the need for call transfers and reduces time and costs.An IVR system also allows customers to make many simple inquiries after things such as balances, payments, address changes, etc. without the need for a human agent. These inquiries can be handled virtually at any time, beyond the normal working hours. Additionally, for some businesses, marketing messages can be subtly included while the customer waits for the next IVR prompt. Willing customers may be persuaded to purchase a featured product or service.It's really hard to think of a customer-oriented business that hasn't made the switch from live operators to IVR. Nowadays, we as customers are accustomed to have a credit card company put us through an IVR system to pay a balance or report a fraudulent charge. Airlines use extensive IVRs to book reservations and check the real-time status of flights. Pharmacies use IVRs for refilling prescriptions. And just about everybody uses IVRs to route calls to separate extensions or to access the company phone directory. It really is a wide-spread system, because it is so efficient and provides so many benefits for any type of business.
Benefits of IVR for small business
There are several advantages of using IVR systems for small business. We will succinctly go through some of them:
When the calls volumes are large, the customers are all catered to automatically and not put on hold. This increases customer satisfaction.


The customer has a medium to communicate 24/7. Even after work hours, their query can be answered with FAQs, fetching data from server or even rerouted to voicemail for a call-back. Thus, a customer who needs some basic information immediately will never have to wait until next day.

It lowers cost, as the small business does not have to employ multiple telemarketers or phone receptionists. Usually one caller is employed to handle queries that the system cannot answer. Customers perceive the company to be of a reputable standard.

Customised Support: customers can be answered to by the machine in a language of their choice.

All calls can be categorised based on user input and forwarded to proper department / person.

All calls can be recorded for root cause analysis in the future.
IVR best practises for small business
The customer experience your business delivers is a powerful value proposition that sets it apart from your competition. Many companies are leading the way in digital customer experience by exploring innovative ways to support their customers across multiple channels. However, no matter how great our product or service or even the customer experience you deliver on the other channels, if a prospect calls your company, chances are that their first point of contact with your business will be with your IVR system. Because, interactive voice response gives callers an immediate reaction to their calls, it is an important touch point in the customer journey and as such it must be treated with utmost importance. Even more so, if for instance your business has been experiencing dropped connections and potentially lost sales. As in any business situation, keeping in touch with your callers is very important, and if their call isn't connected in a timely manner, they will likely hang up. This is why if you want to avoid these types of issues, it is important to consider getting an interactive voice system up and running sooner rather than later. Once you instal one, consider these best practises that will ensure your customers will always have a positive impression of your brand and product.
A good IVR is short and to the point — no unnecessary questions or prompts.


Assess what you believe the categories a caller is contacting you for – then try to minimise the categories into the lowest number of prompts. With that in mind…

Keep it brief and concise – imagine being in a restaurant where the waiter decided to read the entire menu to you! Set a maximum of 3-5 options, no one wants to wait forever on a menu! And the longer the wait the less chance of call completion.

Unless it's a very specific business do think in general terms, Sales, Finance etc

Trial what you think is correct for your business, if callers always say 'I'm not sure I'm through to the right department' then you may need to revisit your IVR.

Try to avoid including too many promotional messages within an IVR, your customer has already been in touch with your brand – it's time to stop selling!● It's always good to thank the customer for calling your business.

If your IVR requires more than 5 options – it's best to let the caller know. So you may start the caller menu section with 'We're going to give you X amount of options so we can best direct your call'

If you choose to record it yourself, as opposed to have it done by a professional write it out first - so you don't miss out on any of the options.Plus you need to know how long the caller menu will be and be able to adjust accordingly.

Keep actions consistent in your script for example telling a customer to "select two" and then to "press three" could be confusing.

It's often good to have a catch all extension – so if someone is unsure of the section of the caller menu that is applicable to them or if they missed some of the options. This is traditionally the last option on the IVR.

The catch–all extension can also be used to reassure customers that human help is one step away, so you can always include the line 'Or to speak to one of our representatives…' in your final extension option.
As we have seen, an interactive voice response for small business is one of the most breakthrough technologies. It has changed the way businesses operate and interact with clients. With the help of an interactive voice response system from our company RingOver, you'll be able to craft the perfect calling experience. Indeed, our business phone system provides any business with an IVR in just a few minutes; it's now easier than ever to set up and manage your own IVR. Using an IVR will save customer time and reduce negative feedback while getting your customers exactly what they need, faster.