Remote work and VoIP
How to Organise a Video Conference With Multiple Participants?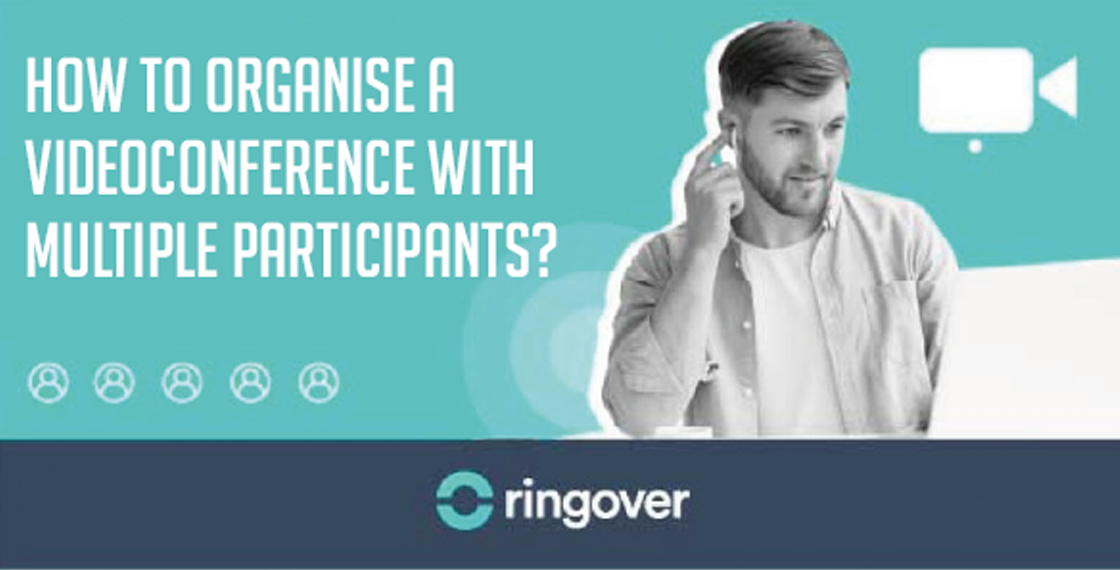 Summary
Videoconferencing makes it possible to communicate inexpensively and easily in real time. It's an alternative to back-and-forth phone calls, faxes and e-mail exchanges that eliminates the need to travel! It only requires the right platform and device - preferably one with a webcam.Seminars, presentations, and training can now take place remotely thanks to videoconferencing. It brings a human touch to conversations, provides more visibility on your contacts, and keeps everyone's attention better - all the more so as working methods become more and more flexible and adaptive. According to a study by Lifesize, 90% of respondents say that video makes it easier to convey their message!How do you start a videoconference? How can you involve each participant? What's the best way to keep the attention of all participants? How important is good etiquette during a videoconference? What's the right way to end a videoconference?Just as with conference calls, proper organisation is essential to get the maximum benefit from a videoconference. In this article, we'll give you all the key points for organising your videoconferences well and gaining efficiency while making collaboration more enjoyable.
Prepare your videoconference
Over 50% of videoconferencing users lose almost 10 minutes on meeting setup, with 83% claiming it takes more than 3 minutes to set up and start meetings. This is why preparing for a videoconference is essential - and this starts with making sure you have functioning tools to avoid problems in the middle of the meeting.
Choose the right videoconferencing tool
As a first step, make sure that your videoconferencing service provider has a reliable and secure network as well as the best audio and video quality possible.Although most use a computer to participate in videoconferences, 31% of users participate from a smartphone and 13% from a tablet. This means that you'll want to choose a solution that integrates all types of devices - tablets and smartphones (Android and iOS) as well as PCs and Macs. The platform should also be easy to use and intuitive - don't hesitate to test out several before choosing the one that seems best suited to your expectations and needs.Your platform should also allow screen sharing, which is essential for presenting visual aids. This way you'll instantly transform your meetings into collaborative work sessions by sharing your screen or your presentation. Your group can collaborate on documents in addition to communicating "face-to-face."A point often forgotten but that mustn't be overlooked is customer service. You may very well encounter problems while setting up your videoconferencing tool or have questions regarding its use, so the company who provides it must be able to support you throughout your use of its service and quickly provide you with clear answers.
Make sure that your materials are working
As far as videoconferencing quality, 46% of users say that audio issues can hinder good video communication. This is why you should verify that your audio and video devices are set up and working properly before making a video call. If you only take part in video calls occasionally, your computer's built-in microphone and camera should suffice. Nonetheless, if you're working with an older computer, its camera isn't likely to provide the highest video quality. If you regularly participate in videoconferences, it's worth investing in a higher quality camera and/or headset. If at all possible, make sure to use headphones or a headset for meetings, since the sound quality will be much better than with just your computer's microphone. It's also preferable to use a wired headset rather than Bluetooth to avoid possible problems with interference. The Ringover team recommends the Jabra Evolve 80, with a quality, less costly alternative being the Sennheiser PC8.
Check the stability of your internet connection
Your Wifi network probably won't be the same speed in each part of your home, especially if you live in a house with more than one floor. Whether you're using ADSL, 4G or a fibre-optic cable, your network speed can be influenced by router placement or how much bandwidth you're using.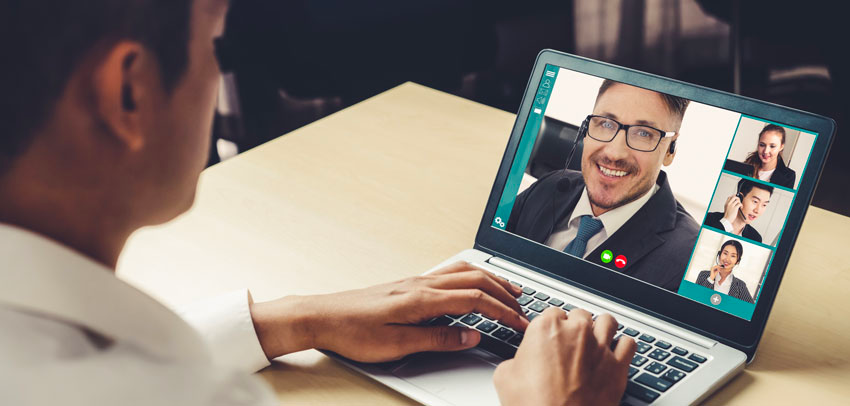 The closer you are to your router, the stronger your Wifi signal will be - the goal being to have as few obstacles as possible between the router and your device. Walls, microwaves and televisions can interfere with the signal and impede data transmission. If possible, place your router high up in an open area.Reduce the bandwidth used by closing all apps and web pages that require an internet connection. If other people are also using devices connected to your network for activities that use a lot of bandwidth (downloads, online games, video calls) ask them to take a pause during your conference. If in spite of all these measures you still experience problems with your virtual meeting, make sur that the videoconferencing solution you're using allows you to reduce video quality and deactivate HD.
10 best practises for guaranteeing your videoconference's success
1 - Clearly define your meeting's objectives
Following a detailed order of the day and starting on time can reduce meeting time by 80%. It's just as important to clearly define objectives and the different elements to be addressed well in advance of the meeting - this way you won't lose sight of your goal when meeting time comes around.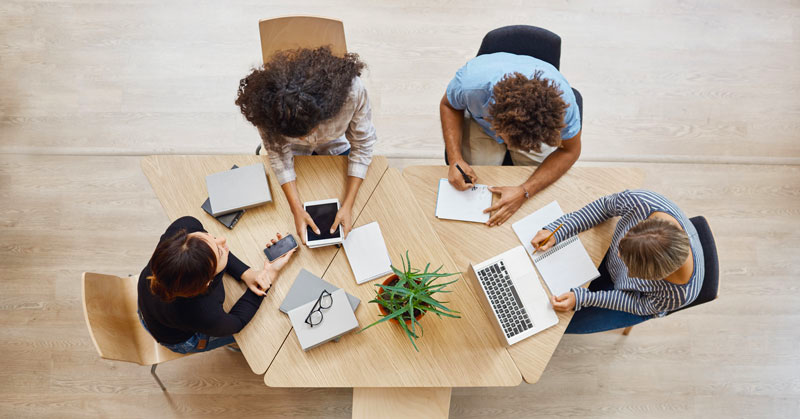 Limit the number of points you bring up during the meeting too so that you won't lose focus trying to touch on too many topics. Be sure to make a list of your areas of discussion ahead of time. Depending on your timeframe and input from your participants, you can refine these discussion points and objectives.
2 - Select participants
One of the biggest mistakes an organiser can make is inviting too many people to a virtual meeting! The fact that it's so much easier to set up a videoconference - given that you only need a computer with an internet connection - makes it easy for organisers to forget this important aspect when planning one. Once clear objectives have been determined, you need to decide which people these directly concern. This will make it much easier to stay on point during the videoconference and ensure that all participants are more invested.
3 - Verify everyone's availability
Before setting a time and date for the meeting, make sure that all participants are available. You can do this by sending an invitation a few weeks in advance. Apps such as Doodle and Vyte will let participants select preferred timeframes. Don't forget to take time zones into account if you have offices in various regions.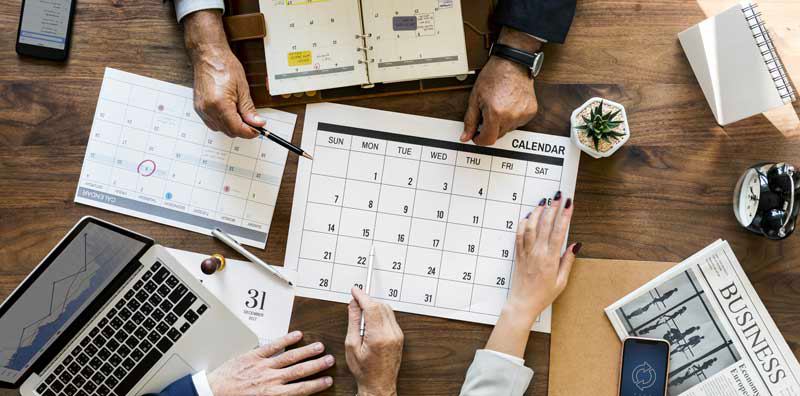 Send out a reminder the day before with the meeting time, duration, and areas to be covered. Indicate who will be participating and provide details on the meeting's format in the context of your objectives. You can also send a document reminding participants of proper etiquette to ensure the conference goes well: giving usernames, cutting microphones when not speaking, asking permission before speaking, turning off mobile phones to avoid distractions and interference, etc. This will prevent you from losing time reminding individuals to respect the rules and help the meeting run smoothly. Attention: Most videoconferences require a link to be generated and shared in order to allow participants to join. Make sure not to share this link indiscriminately so that access to the conference will be limited to desired participants. On this same note, it's necessary to use a secure platform, especially one that requires a password to enter the conference.
4 - Choose a quiet, well-lit, and neutral environment
Now that you know what you need to start planning your videoconference, define clear objectives for it and ensure you have working materials beforehand, you need to find the best possible environment from which to run it. Even if it involves exchanging from a distance, it's important to make this an opportunity for efficacy and productivity that's enjoyable as well. It's vital that you run your web conference from a location free from unnecessary noise or distractions, so find a place that's calm and relatively isolated.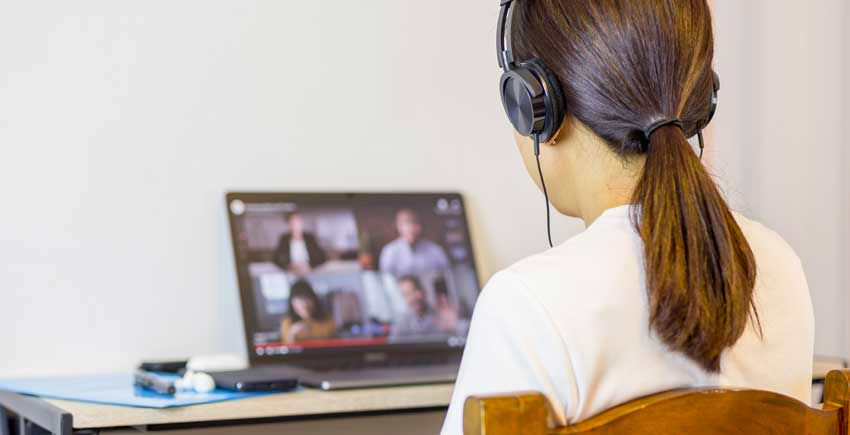 Natural light is also an advantage because it illuminates you in a way that's more agreeable to the other participants. If the room you're in doesn't have a lot of natural light, however, make sure to use a light source that's sufficient, but not so strong that it hurts your participants' eyes. A neutral background is best; even just a blank wall (as long as it's not neon green)! You neither want to strain the other participants' eyes nor distract them. A simple environment doesn't need to be completely empty, but it shouldn't be too cluttered or overloaded with decoration.
5 - Opt for simple and appropriate attire
Just because you're holding your videoconference from home doesn't mean that you shouldn't dress for success…or bother to get dressed at all (11% of people have not worn pants during a video calls)! No one is asking you to wear a three-piece suit either; it's a matter of finding the right balance. Simple, casual outfits can still stay in line with your workplace code.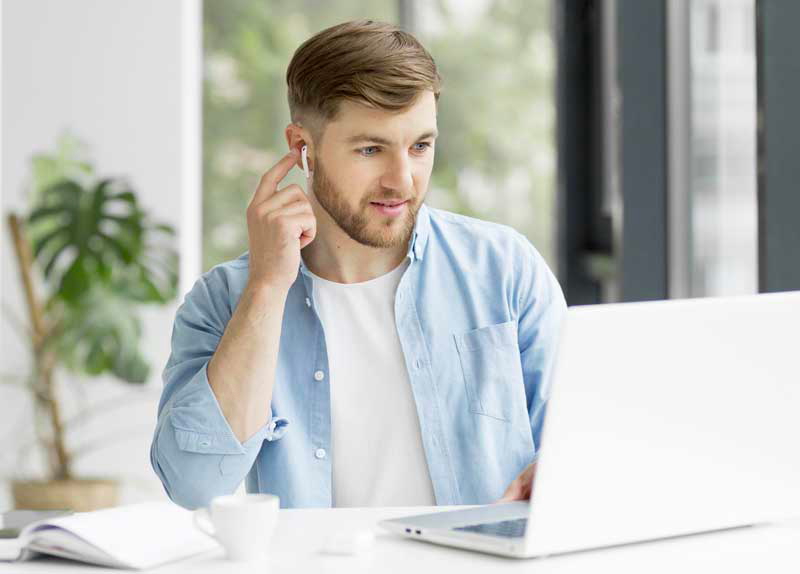 In the spirit of simplicity, avoid wearing stripes and busy patterns, which can create ripples in the image and be distracting. Plain white or black clothing can cause problems with focus and light exposure too, so opt for softer colours.
6 - Get comfortable
Comfort is another aspect that you shouldn't neglect during videoconferences. According to a study by Barco and Circle Research, the average meeting lasts 48 minutes, which means that this is the amount of time you'll need to remain comfortable.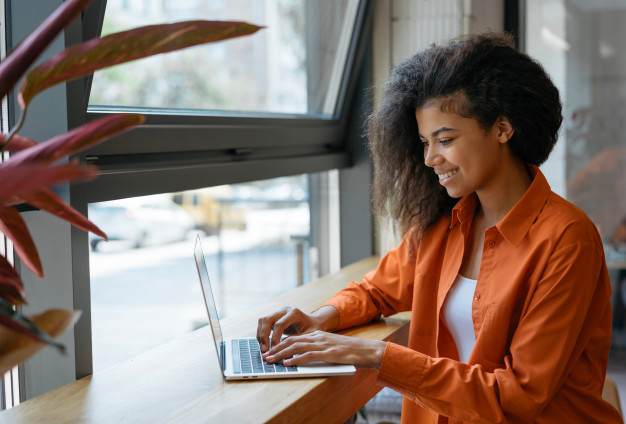 First of all, have a comfortable chair - preferably an office chair with adjustable height. This will prevent you from not only moving around a lot and causing distractions during the meeting but suffering from neck and back pain.
7 - Make sure that everyone is identifiable
Videoconferencing tools allow you to view each user's name. Make sure that everyone enters their username (or alias) in their settings - especially if this is the first time that you're moderating this type of meeting, or some participants may not know each other.Quick tip: Indicate in your meeting invitation that everyone should remember to provide their username.
8 - Cut your microphone when you're not speaking
Even if you make a special effort to be extremely quiet while someone else is speaking, most microphones are sensitive to even low sounds. This means that everyone can hear you when you chew gum or drum your pen on the desk!Always mute the microphone when you aren't not speaking to avoid amplifying background noise, which can become a nuisance for all meeting participants, and only activate it when it's your turn to speak. If anyone happens to walk into the room and start talking to you during your meeting (which is quite possible if you work from home), you won't have to scramble to find the "mute" button.
9 - Name a moderator for the meeting
According to a study by Wisembly in partnership with IFOP (French Institute of Public Opinion), 23% of respondents say that the floor is often monopolised. To prevent the videoconference from stalling out, you can appoint someone to be responsible for ensuring discussion flow.Provide your moderator with a conference "roadmap" with all details on the different themes to be addressed as well as the maximum time dedicated to each. This will enable the moderator to regularly indicate the time remaining in order to maintain efficiency. They'll also be in charge of facilitating discussions and making sure everyone with input gets a chance to have the floor without being talked over.Quick tip: Some platforms allow you to ask to speak with a "Raise your hand" or chat feature so that you don't interrupt the exchange in progress. This way the moderator can come back to you once the person currently speaking has finished. Then, when prompted, you may activate your microphone and speak.
10 - End the meeting correctly
At the end of the videoconference, verbally summarise the points discussed, the main tasks assigned, and the next meeting's topic. It's important that you make sure that everyone is properly aware of decisions made as well as the missions entrusted to them.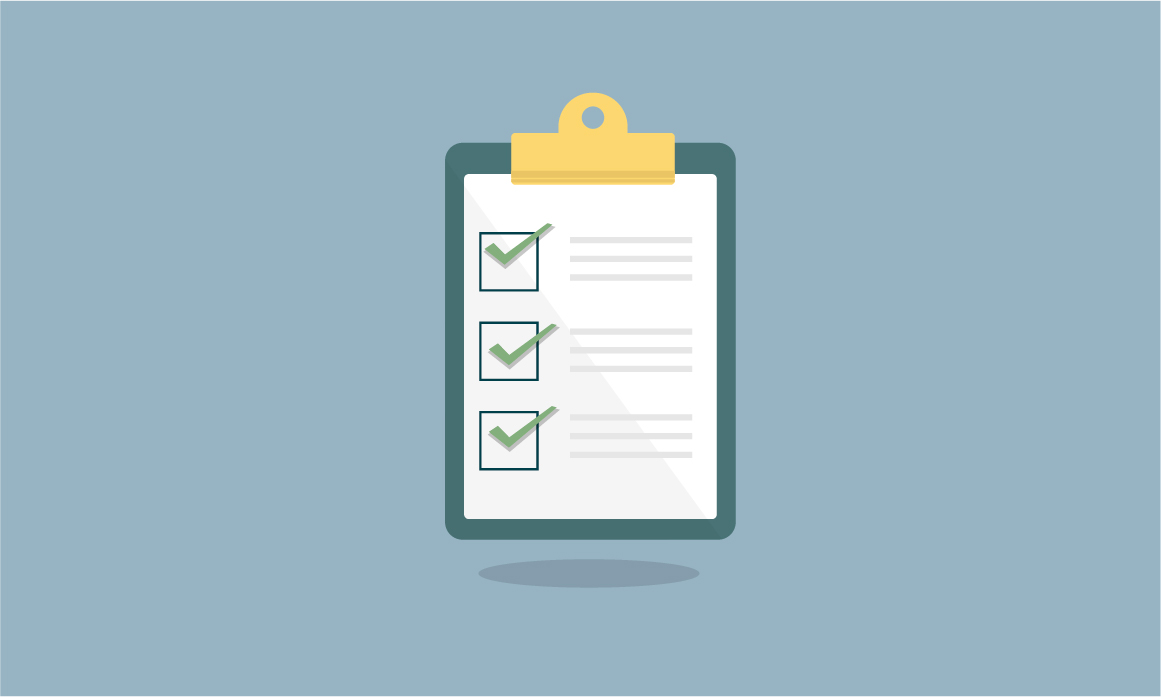 Allow 5-10 minutes at the end of the meeting for questions and answers. This will give everyone a chance to raise issues that may not have been properly addressed and let you assess whether the objectives were achieved and if anything is still unclear for any of the participants.Finally, don't forget to share a clear and precise report, 2 pages maximum, within 24 hours of the videoconference. It should contain a summary of the discussion, decisions made, actions to be taken, and any relevant notes.Ringover has developed Meet by Ringover, a free and 100% secure videoconferencing tool. In 1 click, open a virtual meeting room that's accessible at any time from any medium, with no downloads or personal data required.The following article will tell you all there is to know on Meet by Ringover's features, so that you can organise your videoconferences with ease and make them a success every time.