Call center
Contact Centre Integrations: How They Connect to a CRM
Contact centre integrations are a connection between your contact centre software and another software–most commonly, a CRM. Once that connection is in place, the two software can automatically exchange data, yielding significant efficiency gains.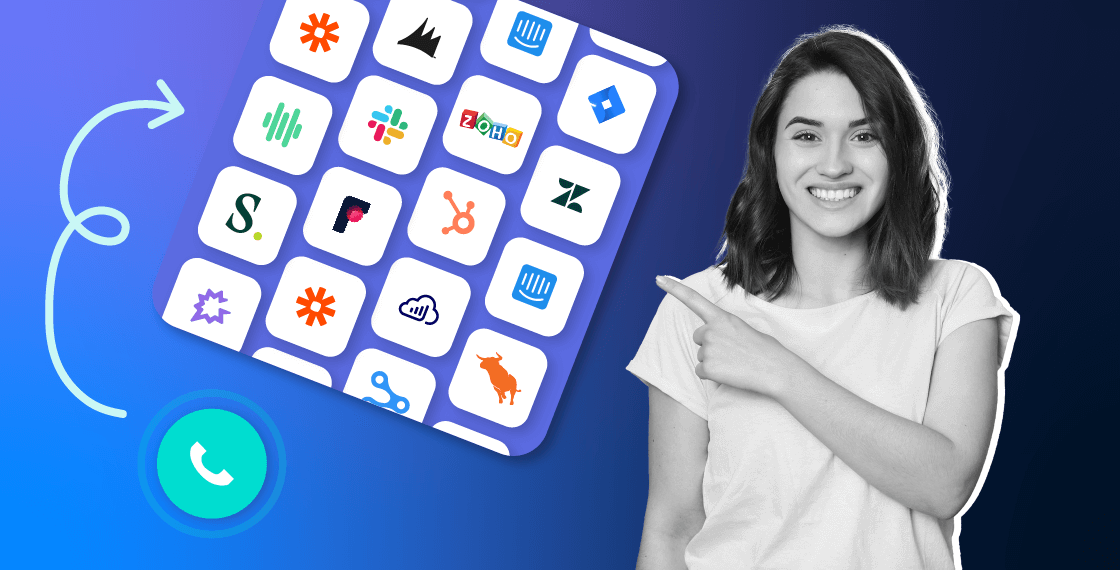 Summary
In fact, having integrations in place is an important step in creating an agile contact centre that provides high quality, proactive customer service.


Get a contact centre integration


Integrations bring many advantages to a or contact centre, which we'll look at in depth later in this article. But here are a few examples of what integrations can do: automatically log the calls in your customer relationship management software, allow agents to reach customers through , and reduce admin work thanks to data synchronisation. In short, you'll be able to streamline your operations and work smarter.
Advantages of call centre integrations
An integrated contact centre solution creates seamless dataflow and gives your customer service agents the ability to personalise communication for an improved experience. Some of the benefits you can expect to experience are:
Optimise CRM use
Your CRM is an important support for your call centre and contact centre–so integrating your CRM with your is a game changer. Once your is set up, you will have key features from your and the full power of your CRM in one place. Rather than having to toggle between two interfaces, you'll have up-to-date contact lists, and be able to call your clients or prospects in one click thanks to the functionality.
Easy setup
Contrary to what you might think, setting up an integration doesn't require technical skills. In fact, like Ringover maintain an ever-expanding library of integrations. You'll be able to set up a connection between software in a matter of minutes, so you can realise all the potential integrations hold immediately.
Increased Productivity
Integrating communication tools and contact centre software improves internal operations. Agents can exchange messages with other agents and supervisors, reach out to subject matter experts for assistance and get support for issue escalation. For newly hired agents, it also minimises training time and enables remote working. Empowering agents in this way improves productivity and satisfaction. In turn, this improves customer interactions.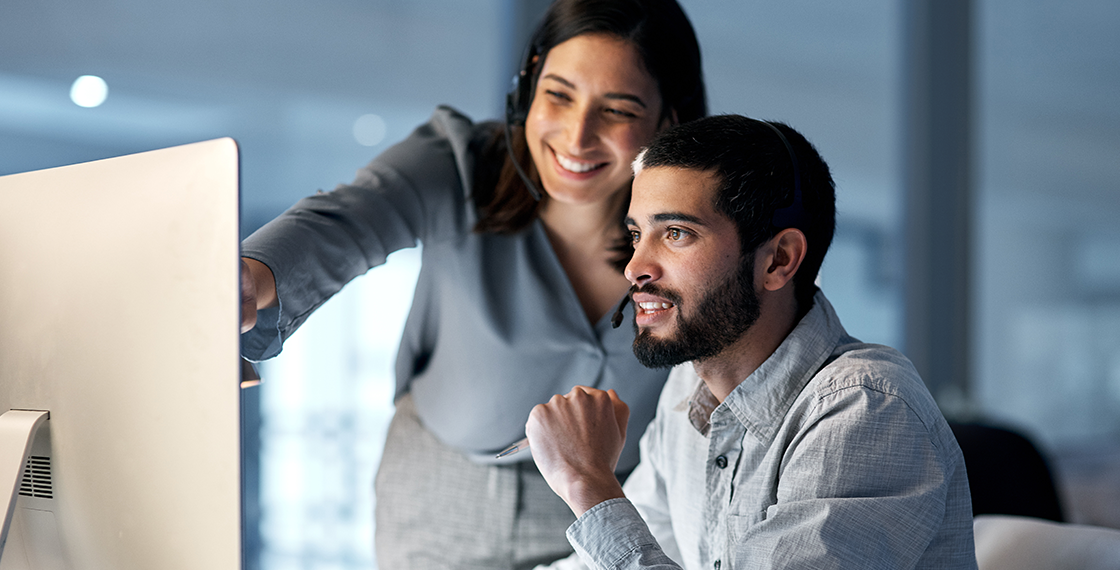 Omnichannel Communication Management
Contact centre integration improves communication across all channels and allows you to deploy an omnichannel communication strategy. You can make and receive calls as well as use the for outreach campaigns. Data about every interaction is stored centrally and linked to the customer profile to ensure that no message is missed. This also minimises the risk of sending duplicate emails. Call centre agents handling incoming calls can refer to these interactions to get a better understanding of the customer's requirements.
Create Cross-Selling Opportunities
In addition to resolving customer issues, call centre agents dealing with and communication can use contact centre integration to create upselling and cross-selling opportunities. Since all customer interaction data is linked to the CRM, latent demand can be better understood and leveraged to promote linked products and services. With time, this personalised service builds long-term brand loyalty.
Reduced Call Resolution Times
Access to information about customer details from the CRM system ensures that call centre agents have adequate context for answering customer calls. It also helps route calls to the right agents and minimises wait time on incoming calls. This paves the way for meaningful interactions and quicker query resolution.
Improved Customer Experience
A study found that 73% of consumers expect brands to understand their needs and personalise communication accordingly. CRM contact centre integration makes this possible and gives calling agents valuable insights into the customer's requirements and preferences. Each phone call, and email can then be tailored to the customer's profile to increase conversions and satisfaction rates.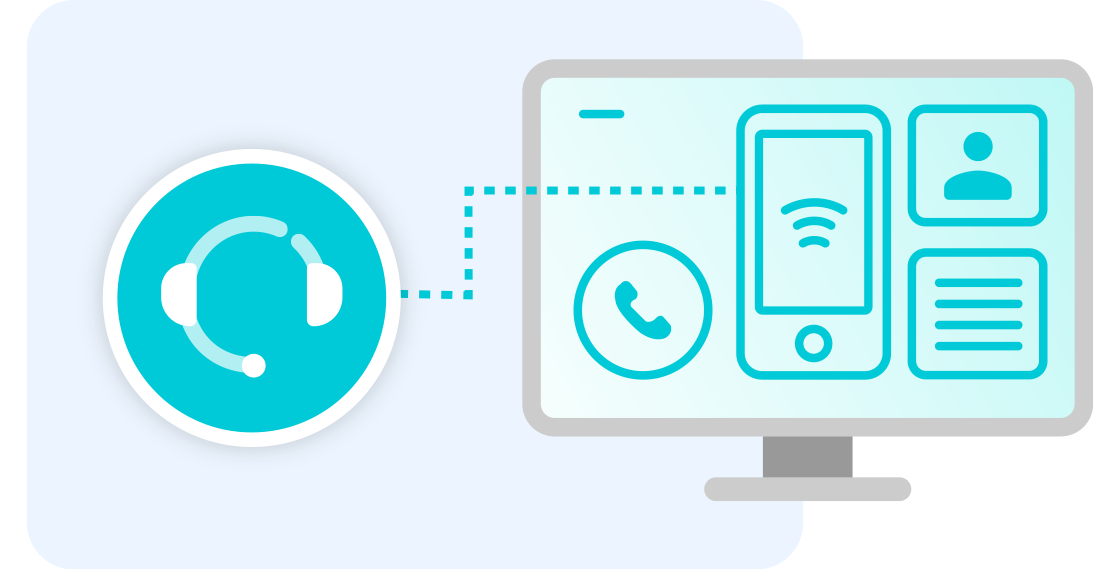 Most popular contact centre integrations
Salesforce
hardly needs an introduction–but, you may not have realised the advantages of integrating it with your contact centre platform. Once the two software are connected, you'll be able to streamline your workflows and access key telephony from within the Salesforce interface. The integration will automate certain time-consuming administrative tasks, like updating contact lists and .
Hubspot
provides a comprehensive suite of tools for sales and marketing teams, including a CRM. When you're looking to increase the number of leads and improve their quality, consider an integration between Hubspot and Ringover. You'll save time on tedious tasks like updating contact lists and lead criteria between the software, so you'll be better able to focus on what matters: successfully nurturing leads.
Zoho
As a popular CRM on the market, allows businesses to manage their sales, marketing, and customer support actions in one place. Increase the power of this software by connecting it to your call centre software. Agents will save time thanks to automatic data synchronisation between the two tools and features like click-to-call.
Zendesk
Once has been integrated with your cloud-based phone, you and your team will have the tools necessary to increase your productivity and improve performance. There will no longer be a need to manually update call logs or even dial contact numbers. The software will exchange information to ensure the data is updated, and you'll be able to simply click on contacts to place a call. Not to mention, whenever you receive a phone call, agents will benefit from immediate access to the contact's interaction history. All in all, you'll provide a smoother and more personalised service.
Microsoft 365
does many things but a comprehensive and easy-to-use telephone software isn't one of them. To make the solution even more powerful, integrate it with RIngover. You can then benefit from the features specifically designed to optimise contact centres.
Zapier
There's no other software like , which helps to connect APIs. Essentially, you can use Zapier to connect software even if they don't have integrations available. As such, Zapier can be the middleman between your business phone and other tools you use to run your business.
Contact centre software
While businesses store data about customers in their CRM systems, different contact centre software may be used for customer interactions across different channels.Simply put, CRM and contact centre integration map customer information with data from contact centre interactions to build a complete view of the customer's journey. For example, details of all phone calls made using the contact centre software are automatically logged into the CRM system and made available to any agent contacting the person at a later date. brings all your existing tools together and thus empowers your customer service agents to deliver better quality service.
What Does A Contact Centre Software Do?
Contact centre software acts as a central hub for all business communication across channels. You can make , integrate it with your CRM and other business tools, and get access to real-time analytics on team performance. It's the ultimate tool for improving the quality of customer experiences. Ringover's cloud contact centre software has a range of useful features that can optimise operations:
International numbers help strengthen the brand's local presence

Workforce management applications automate facets of intraday management according to agent schedules
What Is Email Integration In CRM?
Communication with customers is not limited to conversations on the phone. Almost one-third of all marketers send weekly emails in addition to using . Email integration with CRM allows messages sent and received to be automatically captured and linked to account activities. This process is made much easier when your CRM is integrated with Ringover. You'll be able to manage and send emails directly within the Ringover interface, so all your contact history is easily accessible in one place.So, when a customer is contacted, the calling agent can not only see the call communication history with the customer, but they can also see what emails have been exchanged during the customer's journey with the brand.
Why CTI Is Vital In The Contact Centre?
When you're handling a large volume of calls, Computer Telephony Integration (CTI) is a vital part of your Contact Center software. bridges computer programs and telecommunication networks so call centre agents can make and receive calls using onscreen controls instead of phones. It also has many unique capabilities such as the use of artificial intelligence to route calls, call authentication and monitoring, IVR systems and so on. In addition, CTI also makes relevant customer information accessible on the same dashboard to make conversations more efficient. Agents can spend less time sifting through the database for information and give customers speedier resolutions.
Empower Your Contact Centre
The future of contact centres is an automated one. CRM and contact centre integration boost agent productivity while simultaneously enhancing the customer's experience across touchpoints. The Ringover contact centre solution is the ideal solution required to unify communication and empower your call centre to build a strong customer-centric brand image. As a cloud contact centre, it requires no special equipment and can be installed in minutes. It's time you try it out for yourself.Are you curious to see how much time an integration with your contact centre software can return to you and your team? Ringover offers a so you can discover how contact centre integrations improve your daily operations.
Contact Centre Integrations FAQ
What is contact centre integration?
Contact centre integrations allow your contact centre software to exchange data and add functionalities to other business applications. These integrations bring several advantages to users–usually resulting in significant time gains and even improved performance. One of the biggest benefits is that you won't have to enter the same data twice in two software thanks to automatic data synchronisation.
How can contact centre integrations improve customer engagement?
One big benefit of having a contact centre integration is easy access to information that might otherwise be locked inside a separate software. For example, the call logs that are usually only in your VoIP phone software can be synchronised with your CRM. So whenever a contact calls, the agent will easily understand the context and provide a personalised service.
What integrations are useful with my contact centre or call centre software?
The integrations that will be the most useful will be with the business applications you already use everyday.

With that being said, one of the most popular integrations with a call centre software is with a CRM. That's because you'll be able to call contacts from within the CRM, and you won't have to spend time updating information between the two separate software.
Is contact centre part of CRM?
A contact centre is affiliated with the customer service department and uses multichannel communications to resolve customer inquiries. In contact centres, the CRM aids in customer relationship management so agents can better serve customers.
What CRM software solutions integrate with Ringover?
Ringover offers a large , which includes popular CRMs like Salesforce, Hubspot, and Zoho. And if you don't see the integration you're looking for in our library, you could always use Zapier to set up a connection between the two software.