Call center
Outbound Call Centre Services: The Definitive Guide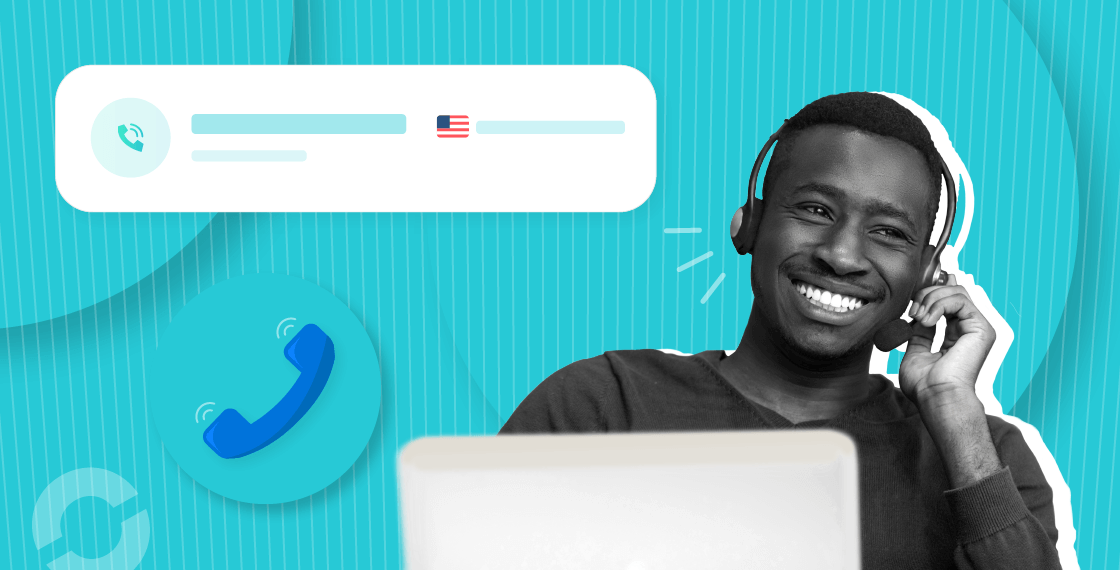 do not necessarily handle only incoming calls. Many businesses have a dedicated outbound call centre to reach out to prospective and existing customers.

In the world of emails and web forms, calling may seem a redundant activity but studies have shown that 82% of buyers are willing to set up meetings with sellers who reach out proactively. The phone lines are thus a powerful tool for all brands.


Try outbound call centre technology for free
What Are The 3 Types Of Call Centres?
are one of the most important touch points between a brand and its customers. A contact centre typically handles communication across all channels including calls, SMS and emails. The section handling calls is termed a call centre. Based on the main focus, they can be broadly categorized into three types.
Inbound Call Centre
An handles all incoming calls. The main purpose here is to answer queries, provide support and resolve customer issues. Customers may call to find out details about a product before making a purchase, request demos and help with installation, raise complaints, ask for updates, etc.

To manage an inbound call centre successfully, you need tools such as automatic skill-based call routing, an interactive voice response system, etc. This minimizes customer wait times and helps them get quicker resolutions. At the same time, tools such as help assess call quality and aid in training.
Outbound Call Centre
Outbound call centres take a proactive approach to contact customers. From telemarketing and lead building to market research, these call centres have multiple functions. Outbound call centres are important for businesses in all industries.

As with inbound call centres, there are various tools that can streamline operations in an outbound call centre. Integration with Customer Relationship Management (CRM) software helps keep track of customer interactions and create wholesome customer profiles while helps ensure legal compliance.
Blended Call Centre
A blended call centre is one that handles incoming and outgoing calls. These call centres focus on marketing and sales as well as customer support.
What Is Outbound And Inbound In A Call Centre?
The answer to what is outbound and inbound is quite apparent. As implied, outbound calls are calls made from the call centre to customers while inbound calls are calls received at the call centre from customers. An outbound call centre is usually handled by sales and marketing teams while inbound calls are managed by customer service teams.
What Is An Outbound Call Centre?
As the name implies, an outbound call centre is a business operation that focuses on making calls to prospects and customers. This may be to market a product or service, to conduct a survey, fundraising, collect, update contacts or simply to touch base with the customer. For example, banks may reach out to customers to ask them about the need for a loan or insurance.

While calling is considered an effective way to nurture customer relationships, not everyone likes having the phone ring with a marketer at the other end. Hence, there are many legal regulations an outbound call centre must abide by.

For example, numbers on the Do Not Call (DNC) Registry must not be included on calling lists. Failure to comply with these regulations can lead to hefty fines. How does a company prove compliance – with .
What Is The Outbound Process In BPO?
Setting up an outbound call centre can revolutionize the way brands communicate with customers and boost revenue. That said, the average cold call has a success rate between 1 and 3%. Hence, outbound calls need to be structured and scripted carefully. Using a tool helps continually assess calls and identify opportunities for improvement.

Every BPO follows a unique calling process. However, there are certain common steps every team must follow. These include:
Scripting
The first step is to understand the types of outbound calls such as telemarketing, payment reminders, customer service, surveys, post-sales follow-ups, etc. Call scripts must then be tailored for each situation.
Lead Generation And Audience Segmentation
Outbound callers need a list of prospects to reach out to. These contact details may be collected through surveys, web forms, etc. Integrating a contact centre with the company's CRM is the best way to gain a complete view of the customer base. The leads must then be scored to assess their chances of being converted into paying customers. The market must then be segmented according to customer profiles so that callers can personalize their approach.
Pitching The Product
As the final phase of the BPO's outbound calling process, your sales team will pitch the company's products and services to the customer. Pitching could be as simple as setting an appointment for product demos or involve multiple calls to persuade the prospect to make a purchase.

The success of outbound calls is dependent largely on the caller's powers of persuasion. They must be able to grab the customer's interest from the beginning and keep them engaged throughout the conversation.

All call centre agents are provided scripts for customer interactions, but these may need to be customized to each call. This is where having a becomes important. Managers can listen in to calls and identify points where the script could be improved or highlight aspects that have a high chance of success.
Let Your Team Deliver Unmatched Customer Experience
Outbound call centres are vital to delivering exceptional customer experiences. Rather than wait for customers to call you, you need to reach out to them. With a cloud-based business phone system like Ringover, you can set up an outbound call centre in minutes.

Get a virtual phone number in 65 countries to build a local presence across markets and widen your customer base. In addition to unlimited VoIP calls, Ringover software also offers a wide range of services such as routing, call monitoring and recording, power dialers, etc. today.