VoIP
Transforming education communications with VoIP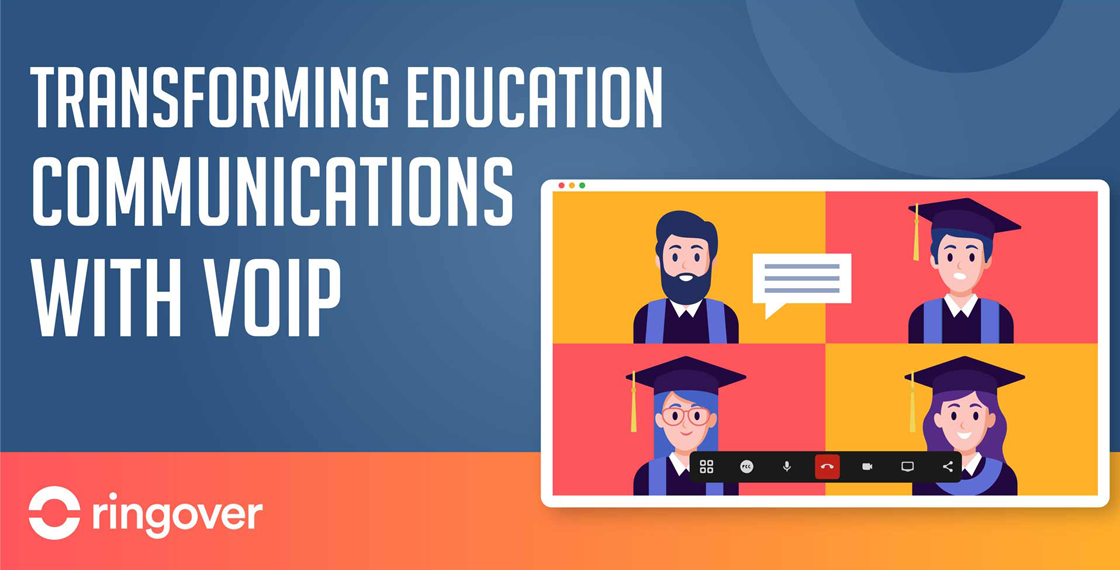 The features and benefits of VoIP that are transforming schools, colleges and universities.
The technologies we remember from our school days are a good predictor of anybody's age. Whether you fondly recall blackboards and chalk, hallowed ranks of BBC microcomputers, or a modern classroom filled with laptops, tablets, and interactive whiteboards, reveals more than we might care to admit. The communications technology has changed beyond recognition too, and represents another area where institutions charged with preparing new generations for the future have had to move with the times and update the way they do things.The good news for schools and universities though is that modern VoIP telephony not only has many advantages over fixed lines, indeed it will actually save money — at a time when budgets are under greater pressure than ever. This article will explore the features and benefits of the transformation to VoIP for schools, colleges, and universities — and how the blended future of education is supported by robust cloud-based communications systems.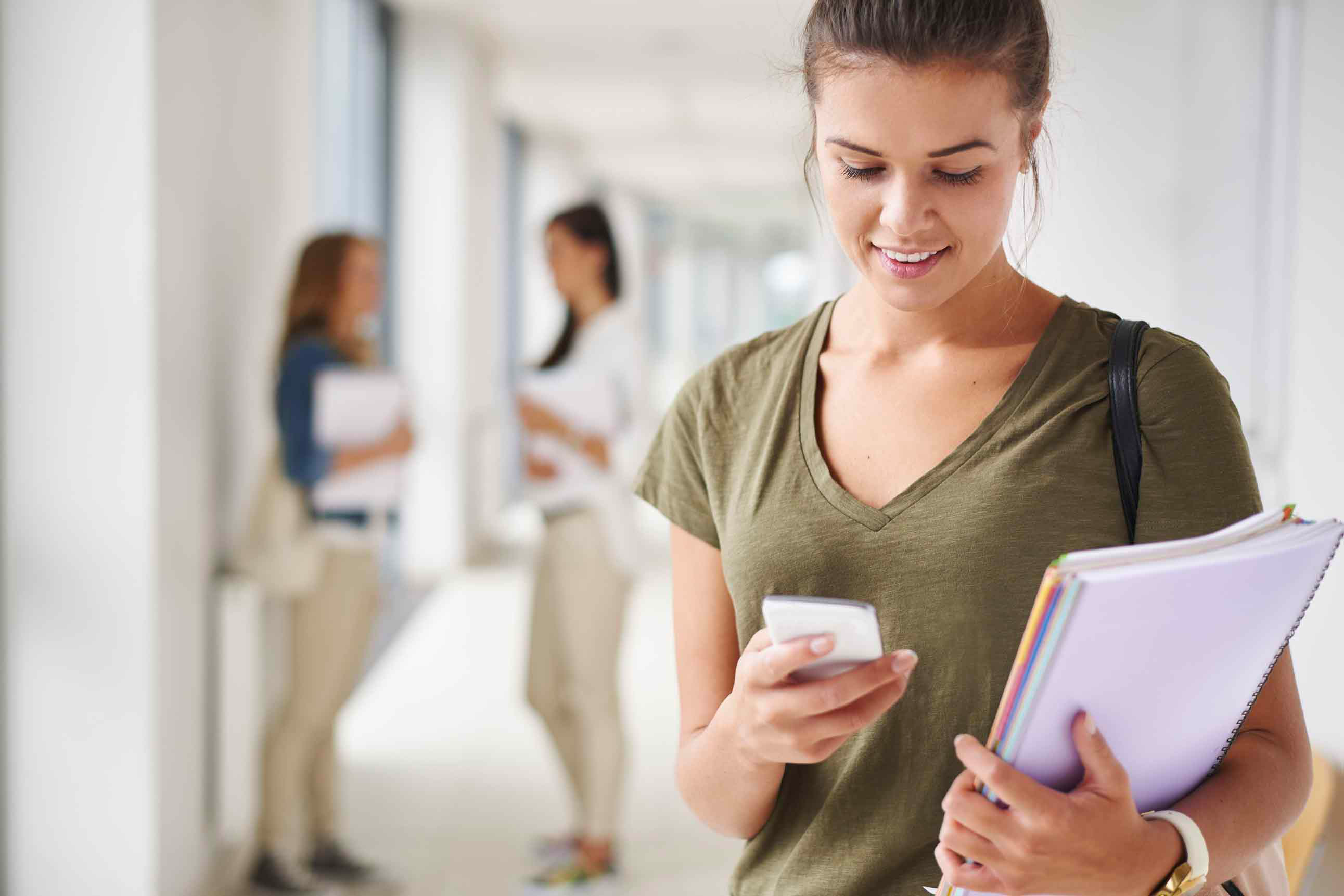 Communicating fast and effectively
If your school memories involve a single fixed phone line located in a secretary's office, where a single landline served a secondary school of 2,000 students in an era before there were mobile phones to confiscate, you can imagine the bottleneck this created for every call. Not only was it difficult for stressed parents to get through and report a sickness absence in a timely way, never mind get an urgent message to a student. That will not serve in 2021, and a modern VoIP phone system for education facilitates a range of valuable functionality for speed and efficiency, including:
An effective IVR for inbound callers, enabling messages to reach the right ears fast, even when teachers are constantly on the move

Smart routing and call hunting, which can take account of the time of day at a granular level (such as individual teaching timetables, INSET days, and school holidays)

Endpoints in every classroom, on every teacher's preferred personal or institutional device

One-to-many application-driven messaging broadcasts, for example to advise of snow days or other emergencies

Voicemail-to-email transcription, to enable classroom educators to receive and scan urgent messages in a non-audible format, enabling them to prioritise without disruption to the students.
Above all, cloud-based telephony means that no one has to wait for a receptionist to be done with another caller or get put on hold — the combination of hunt groups and a well-configured multi-layer IVR will ensure that each call routes promptly through a complex system, and the right message reaches the right person fast — with nobody scribbling messages on paper memos or promising to let someone else know the urgent thing, just as soon as they see them...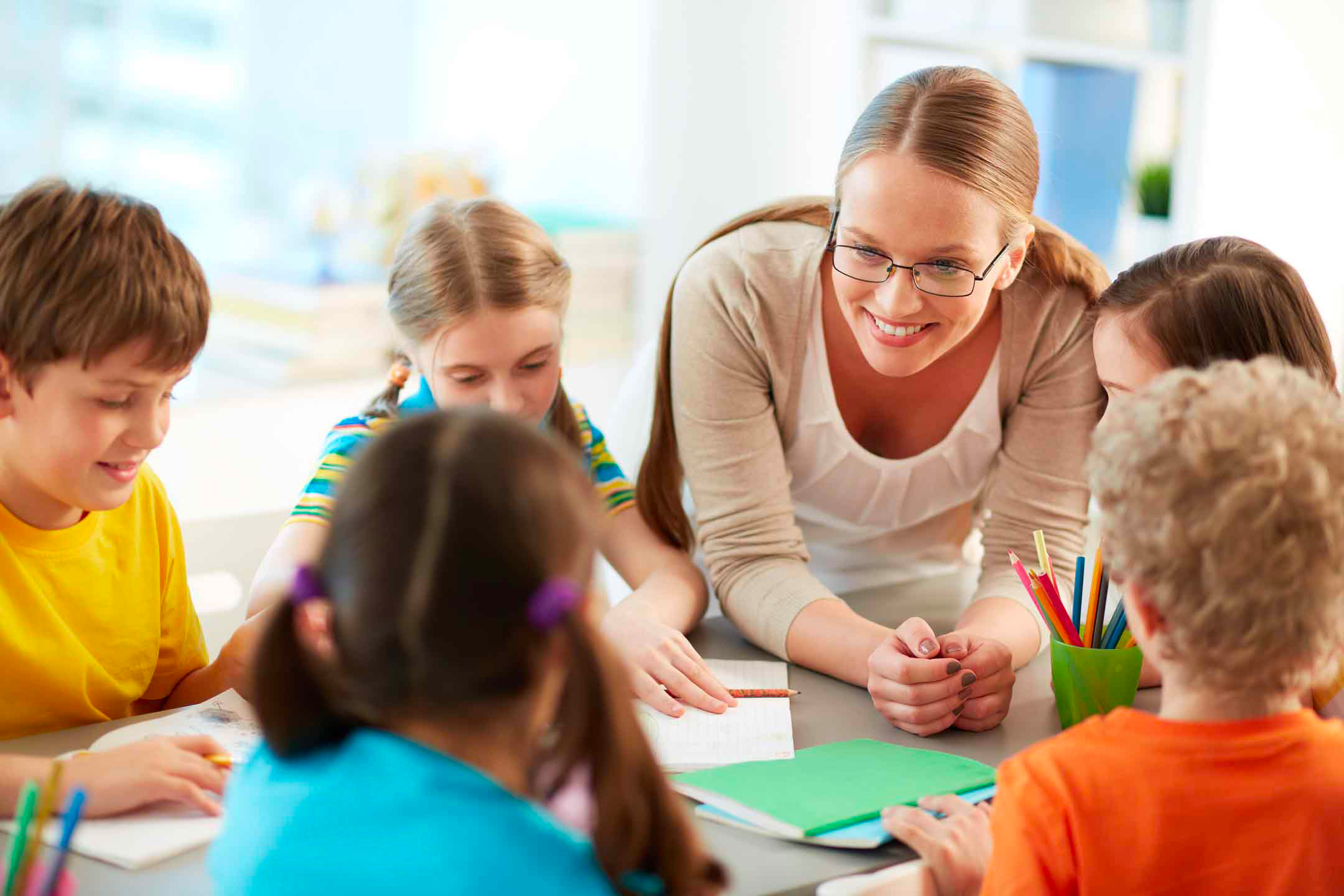 Working productively together
This means that schools can manage their own resources effectively, from internal conference calling to avoid the disruption of face-to-face meetings, through arranging supply cover for absences, to booking out equipment and space on an ad-hoc basis. Rather than stressing about admin and having to wait until an appropriate time or location to speak to a colleague, teachers can fire off a quick message from their handset in seconds, or page a new assignment to an entire class.Administration departments too can be responsive and efficient, scaling as required and allocating personnel productively. Take for example the admissions departments of higher education institutions, which might hum along quietly for much of the year, before exploding into life during results season and clearing weeks. Being able to rapidly and temporarily increase the number of attended lines available would be a logistical impossibility, if it meant installing fixed lines and endpoints, for that fortnight of controlled chaos. However, with a VoIP system the technology is easy, and new inbound lines can be configured in the Ringover dashboard in moments — it's as straightforward as adding a new email account, and with transparent per-user-per-month costing, it ensures total cost-effectiveness too.And it's not just the technology which is easier to scale. The modern location-independent workforce is more flexible than ever, and with apps available for desktop or mobile, armies of temp staffers can be spun up from the ranks of agencies or alumni overnight, to support those busy periods.Whatever stage of education, modelling productivity matters.Preparing students for a competitive and fluid business environment can only be enhanced, in an institution which models these qualities through its own actions and behaviour. Streamlined and efficient communications sets the stage for every future career.Conversely, blatant information bottlenecks, duplication, inefficiencies, and restrictions send their own message — to funders, prospects, and other stakeholders, as well as the young minds being educated. It benefits nobody to see school or college staff struggling along with inefficient and dated communications systems infrastructure and apologising for delays and mistakes.
Security and safety
Schools have more to worry about these days than efficiency, however. Charged with the ultimate responsibility of keeping young people safe as well as educating them, effective communications enable institutions to deliver a nurturing environment that addresses individual needs as well as those of the group. Installing a VoIP phone system offers a wide range of benefits to support safeguarding and the creation of a secure education environment, including:
Better communication between schools and families
Ensuring student wellbeing is a shared responsibility, and reliable real-time communication between parents and school staff is critical to achieving successful outcomes, particularly where vulnerable young people are the focus. A cloud-based VoIP phone system provides fast and accurate call routing and handling, so parents can maintain communication with teachers and staff who are constantly on the move.
One-to-many broadcast messaging
The ability to quickly alert groups via SMS messaging, even an entire school if necessary, enables rapid and effective communications. Whether it's a local weather or transport emergency closing the building an hour before it opens for registration, or updating on COVID-19 testing status for a bubble group in quarantine, broadcast messaging is the perfect VoIP driven solution. Automatic read-receipts and tracking ensure each essential message is received and understood.
Call recording
Where the legal safeguarding of vulnerable students is concerned, hearsay and reported speech is not sufficient, and automatic time-stamped recordings of every conversation protect the interests of all parties. The sensitive nature of these recordings is reflected in the full user-control present at all times, with recording functionality under toggle switching: transparent and compliant, and for the institution to archive securely for as long as required. Find out more about call recording.
Student helplines and support
Sometimes it's easier for students to get advice or report incidents anonymously, and with a VoIP phone system, this can be configured and advertised whenever you want, either as a general service or in response to specific circumstances. Students can then anonymously log cases of bullying or instances of discrimination, enabling better institutional benchmarking and policymaking to tackle these kinds of problems, which not everyone chooses to address publicly. Helplines like this can also be set up to provide information services too, via pre-recorded IVR systems. This could range from exam timetables and procedures, to advice about local mental or sexual health services, that students may be reluctant to ask support staff about face to face. Once again, statistical data can also be gleaned from the uptake of these services, without collecting and compromising individual identity in any way — for example, identification of an uptick in students seeking information about urgent financial support could enable the institution to discreetly assign more resources to this area.
Supporting blended learning
The single biggest challenge that most schools and universities have faced in recent times, however, is of course the Coronavirus global health emergency. Overnight, entire countries had to shift to remote learning, and the success (or otherwise) of this transition depended fundamentally on each institution's readiness for cloud-based operations.Simply preparing and delivering classes online presented huge challenges, and around the world teachers from pre-primary to postgraduate had to completely rethink the way they structured, assessed, and provided their professional expertise, and rose to the challenge magnificently — while in many cases, ensuring the students themselves had access to the right devices to access it was a lot harder for institutions to control.In many cases, though, while delivery of the teaching experience and assets could be moved over to platforms like Google Meet or Microsoft Teams more or less efficiently, voice calling was left behind. Direct routing and other packages are more complex to configure than simply logging into a home broadband service, and there are any circumstances where it makes sense to keep the communications network separated and distinct from the learning delivery system in any case — providing resilience and alternative routes to communicate, for personal and administration matters, as well as kids locked out of class or struggling.In the 2020 crisis, solutions were inevitably lashed up any which way, and personal mobile phones of new home-based teachers doubtless got pressed urgently into service. But going forward a more sustainable solution is needed, for a future which continues to see ongoing local lockdowns and group bubbles and quarantines, and in which switching in and out of remote learning is likely to be a part of everyone's lives for the foreseeable future.A flexible, cloud-based VoIP phone system is the perfect solution for schools and universities seeking to navigate the blended learning reality of the 2020s, and the benefits include:
Easy segmentation of contact lists, for generation of group messaging and communications. It's easy to integrate your Ringover phone system with any backend database, via

a mix of native integrations or APIs

, so whatever your school uses to manage its student data, you'll be able to leverage it for efficient communications.

Being able to quickly manage and communicate with those lists by class, assignment, level, and 'bubble', so it's easy to get the right texts and updates out fast to those who need them and to see who has received the message. These can even be scheduled in advance (such as reminders about assignment due dates).

Video calling — because sometimes you need to look a distressed student or concerned parent in the eye, on a one-to-one basis, just as you would in a face-to-face meeting. Taking this out of the learning management system and into the phone network personalises and humanises the interaction.

Location-independence. In the classroom one week, at home the next, and a cohort of students and your colleagues doing the same hybrid dance? Not a problem, when your fully functional VoIP phone goes with you, on your device(s) of choice, wherever you are working.
Underpinning a flexible future for learning
While many are desperate to return to face-to-face learning — the lived experience of the classroom and campus alike — the widespread adoption of collaboration technology and e-learning will not be rolled back to how things were before, and the future will surely make the best of what both modern and traditional teaching worlds have to offer.The professionals and institutions which thrive in the new normality will be those who embrace this blended approach and remain connected and communicative, through times of change, and towards a flexible and forward-looking future.A VoIP-based phone system will help every school and college meet the educational needs of each student, wherever and however they are learning.If you're looking for a phone system to enhance your academic institution then speak to one of our experts on +44 20 3808 5555 or send an email to [email protected]. Start your free trial today.