Call center
3 Simple Tools for Your Call Centre Software to Increase Your Sales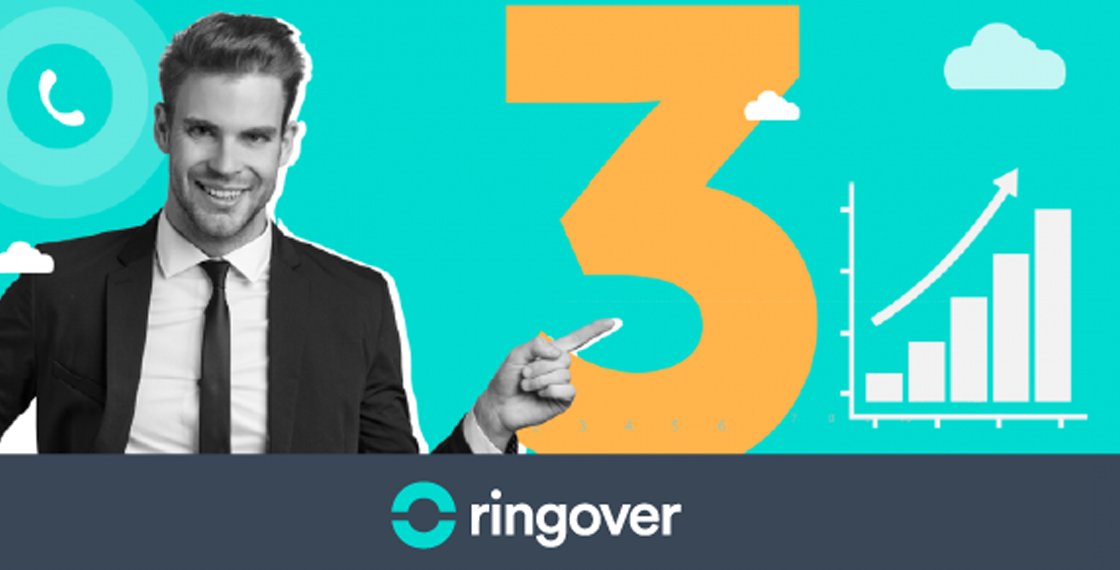 Summary
If quantity yields quality, then a large part of sales success simply means reaching the largest number of potential clients in as little time as possible. It also means selling to others the way you'd want to be sold to: you're probably more willing to listen to a sales pitch from someone who already has an idea of what you're looking for and doesn't have to put you through the equivalent of a job interview to find out first. And if your phone is the main go-to in your arsenal of sales tools, maxing out its potential is an absolute must. We've detailed here 3 tools that are not only easy to use but to put in place with your cloud call centre software, to ensure that your company reaches optimal sales numbers every time.
Call automation/Click-to-call:
Automating calls eliminates the need for you to dial, which can add up to a lot of lost time for even a moderate list of phone numbers. If you're sceptical, go ahead and set a timer for yourself while you dial a list of 10 numbers…then try 100! Once you realise how much time dialling a phone number actually takes, you'll be glad to take advantage of a feature that takes care of this step for you. All you have to do is import a list of contact numbers in CSV format to get started on your campaign. Once each call has ended, your call automation feature will dial the next number on the list - even allowing you to pause to take incoming calls and leaving you an optional amount of time to make notes before it calls the next number. This way you don't have to go back after finishing the list and try to remember who was interested in your product or service or who said they'd call you back within the week. Another aspect of automatic dialling is click-to-call, which also saves time by allowing you to call any number present on a web page just by clicking on it.
CRM Integration
Integrating your call centre programme to your CRM or helpdesk allows the syncing of all information on your clients and prospects with incoming call data. Let's say that Mary, a local business owner, calls your website design company's phone system one day to ask about your services. The sales rep who takes her call, Tom, will create a file for her in the company CRM, so that the next time Mary calls from the number (or one of the numbers) on file for her, the call will automatically be logged in her CRM file, and her file will automatically open for anyone at the company who takes her next call. Andrew, the sales rep who answers the next time she calls, can see right away upon answering what kind of business Mary has and what her exact needs are thanks to the notes in the file, and that she first contacted by Tom a week ago. Andrew also knows that since speaking with Tom last, Mary has left two voicemails – both times after hours. With this information on hand, Andrew can transfer her directly to Tom, rather than having to ask who she is, what she's looking for or with whom she's dealt with before. Tom, who has access to Mary's complete CRM file as well, has up-to-date information, so can immediately provide a quote or start discussing next steps, without having to ask Mary for a recap as to her communication history with the company or her exact website needs.
Multiple local and mobile numbers
An individual salesperson having different types of numbers (local and/or mobile, depending on area of prospection) at their disposal greatly increases their chances of getting a live person on the phone with each call they make. Potential clients are much more likely to answer mobile numbers simply because these are not generally associated with sales calls – especially if it's a mobile number in their region or city. A lead in the UK will also feel much more comfortable picking up a call from an unknown UK number than a Belgian or French one. They'll also be less concerned about the risk of incurring extra charges than they might for an international call. A single salesperson running a phone campaign from multiple numbers will have a better chance of getting through to leads who have dodged their past calls if they try them from different numbers - most people will start to wonder after the second or third call if someone they know is trying to reach them, and pick up. Once the salesperson has them on the phone, even if they aren't necessarily keen on hearing a sales pitch, more people than not will politely hear out what they have to say rather than hanging up straight. Once again, more people reached by phone yields more sales. Whether you're a sales rep working solo or on a 50-person team, you can take advantage of these 3 easily deployed and user-friendly call centre software tools. The benefit of saving time by not having to dial numbers is clear: being able to make more calls in less time means more contact with prospects and clients, which in turn means they buy more from you. Integrating your CRM to your call centre solution means you only have to make notes on what prospects and clients tell you over the phone – no having to ask them multiple times who they spoke to previously, when they left a message or what exactly their current needs are – so that you can sell them a solution that much quicker, and can move on to the next. And the benefits of launching a sales campaign with multiple numbers for a given geographic area can't be stressed enough.
You want more?
For more cool tools then why not check out our friends at Sales.Rocks, they have a great blog on their 10 sales tools to help you grow your business. Check it out here >>Once you've enhanced your phone system with these indispensable tools – call automation/click-to-call, CRM integration and multiple numbers – we have no doubt that you'll be impressed by the resulting sales figures.