Customer service and VoIP
Customer Loyalty: What is It? The Ultimate Guide With Techniques and Strategies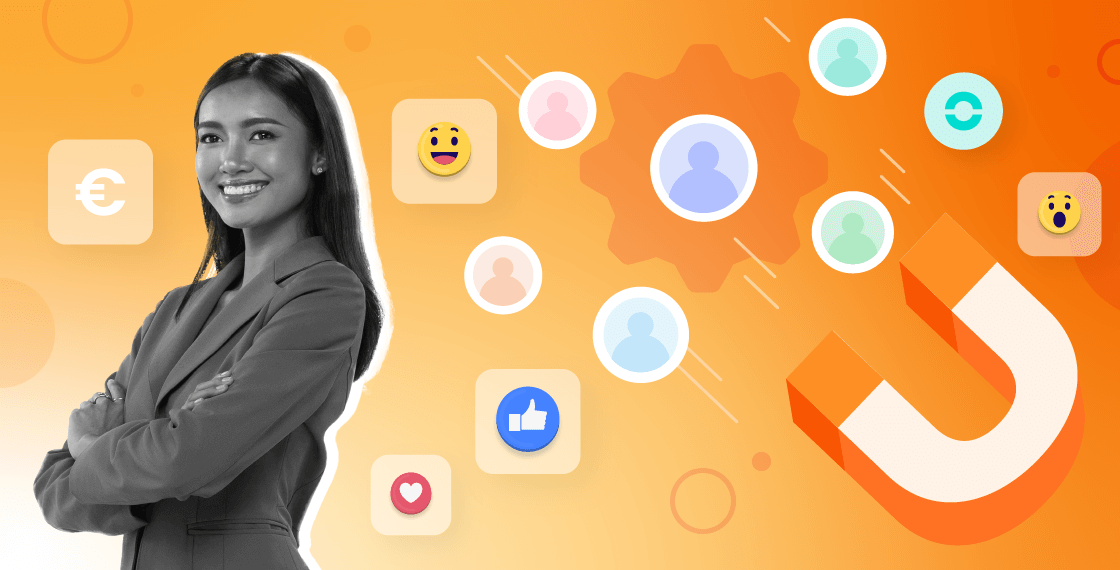 Summary
Attracting new customers and increasing your MRR (monthly recurring revenue) is a challenge, but it's also a challenge to retain your current customers. Customer loyalty is a major concern for companies–which makes sense. Strong rates of customer loyalty can even be a way for companies to boost their revenue.
In fact, nearly of companies with a loyalty program agree that customer loyalty has a strong impact when it comes to making overall strategic decisions.
So how do you go about making loyalty a success? What are the benefits? And what are the best tools to achieve it?
What is customer loyalty?
Customer loyalty is the unconscious or conscious attachment of a customer to one brand over another. Retention is the process of achieving this.
Customer loyalty: A definition
Loyalty is characterised by the creation of a lasting relationship of trust between a company and its customers. It is a long and complex process that is built from the first interaction with the customer, throughout the sales process and afterwards.
What are the different forms of loyalty?
Loyalty and retention exist in different forms, the stakes of which vary according to the brands and their sectors. We talk about :
Coerced loyalty

Desired loyalty

Attitudinal loyalty

Behavioural loyalty
What are the differences between these concepts and how do they impact organisations and customers?
Coerced loyalty
Coerced loyalty is when the customer is forced to stay with a brand even when they are not completely satisfied with the product or service. This type of loyalty can occur because of:
A contract that binds the customer to the company

Proximity of location between the company and the customer

The company's monopoly in its sector
Desired loyalty
Desired loyalty represents the Holy Grail for companies because it's the ideal relationship between the customer and the company. In the case of this type of loyalty, both parties have established a relationship of sincere trust in which the customer is fully satisfied.
Attitudinal loyalty
Attitudinal loyalty occurs once desired loyalty is achieved. Attitudinal loyalty is defined as habitual buying behaviour on the part of a customer and includes a strong emotional dimension. The customer is attached to the brand itself, in addition to the company's products and services. Here are some factors that would trigger attitudinal loyalty:
Price

Product or service quality

Experience quality

Quality of the relationship between customer and brand

Brand identity and reputation
Behavioural loyalty
Often confused with attitudinal loyalty, behavioural loyalty lacks the emotional component included in attitudinal loyalty. A customer may purchase repeatedly from a brand, but it is usually based in practicality rather than emotional attachment. For example, if there is only one clothing boutique in a town, a customer may be loyal to that boutique, but only because they have no other choice.
Behavioural loyalty is therefore more fragile, and the customer more volatile. To continue with the above example, as soon as a second boutique opens in town, the customer will most likely go shopping there.
What are the advantages of customer loyalty?
Customer loyalty is achieved through a relationship of trust and transparency. When done well, loyalty can have many positive consequences:
More revenue
The probability of an existing customer making a purchase is higher than that of a new customer. Therefore, it's easier to increase revenues by building customer loyalty.
Less expenses
Having loyal customers can cut costs in several ways. Recruiting new customers is more expensive than retaining existing ones, resulting in lower marketing expenses, fewer losses resulting from failed sales, and lower order processing and negotiation costs.
Create Ambassadors
The most attached customers can become ambassadors and recommend your company. This is free publicity with a positive impact on brand awareness and sales.
Improve your offer
A loyal customer will care about the evolution of your product/service. This means that they'll be more inclined to respond to your satisfaction surveys and to help you improve your offer through various forms of participation, like feedback or product testing.
The competitive advantage
Pay attention to your competitors' strategy. When a market is highly competitive and products are similar, the difference is often made through other aspects like the quality of the customer service or the customer relationship.
How to build customer loyalty?
What strategies can you put in place to build loyalty and thus increase profitability?
What are loyalty strategies?
Below we have listed the best techniques to succeed in building customer loyalty:
Create a rich and complete customer experience
Make sure your prospects/customers get the best possible treatment at each touchpoint before, during and after the sale of your service/product.
To accomplish this goal, personalise every interaction in the customer journey:
Before the sale: Offer relevant and useful content to your targets on your blog, on their favourite social networks, coupons, etc.

During the sale: Show your prospect you are there to help them solve one or more of their problems. Be friendly in each of your exchanges (regardless of the channel), be transparent, and show your expertise–without falling into technical jargon.

After the sale: Strengthen your relationship by calling your customer back two or months after the sale to make sure that everything is going well, offer onboarding materials (tutorials, personalised emails with tips, advice, etc.), and give them a preview of your new products.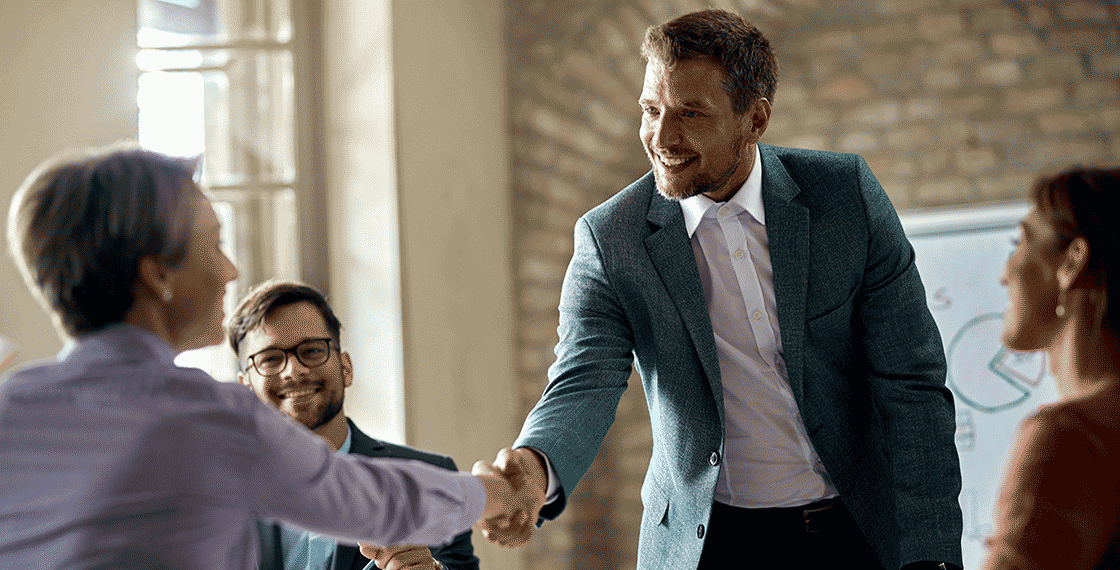 Every interaction is an opportunity, even complaints!
"At the heart of every difficulty, lies an opportunity!" Albert Einstein had real insight when he pointed that out. After all, even if your product is excellent, you will inevitably receive a negative review.
When you have a customer complaint, be professional to restore eroded trust and re-engage your customer. Show empathy, and seek a solution. In concrete terms, this can be a commercial gesture or a quick and transparent resolution of the problem raised.
Go further
Make sure that your pre-sales and post-sales teams are aligned (including in how they speak out the product) to maintain consistency in the customer relationship.
Ensure the quality of your products/services
As we mentioned earlier, loyalty is all about the customer experience. If your product or service does not live up to their expectations, the experience will not be positive. Take care of your service by checking that the promise you made is kept.
Be attentive and offer impeccable customer service. There are powerful tools to help you maintain the quality of your customer service–we'll give more details later in the article. Here are some practical tips:
Create content that encourages self-solving (FAQ, tutorials, videos, etc.). And why not create a community?

Be reactive through a livechat tool or simply by answering the phone.

Be clear in your answers, especially on deadlines and next actions. Above all, respect your commitments.
Collect customer feedback
The more you know about the needs, behaviours, and expectations of your customers, the better. Armed with this information, you can develop your products and services so they are not only aligned with the market, but anticipate the trends of the sector.
There are three ways to collect the necessary data:
Invite customers to complete questionnaires or participate in interviews. This is called the voice of the customer.

Via your chatbot, social networks, or your after-sales service (when a customer calls to share issues encountered). Essentially, this is an unsolicited voice of the customer.

By monitoring the market and conducting sociological studies. In this case, the voice of the customer is said to be "unsolicited".
Choose the right customers to retain
Use the history of your interactions and orders to analyse your revenue. You will need to take this information into account so you can prioritise your customers. Some customers are more profitable, and thus more important, than others. Here are three key criteria for choosing which customers you most need to retain:
The volume of revenue generated thanks to the customer.

Development opportunities: some customers offer better development prospects in the medium- to long-term.

The customer's reputation.
Show your customers they're important
Your post-purchase communication should not be taken lightly, even if your customers give you the impression they're satisfied. Go further by putting them at the heart of your acquisition and retention strategy.
To do this, highlight success stories from customer feedback. This will kill two birds with one stone:
Customer testimonials help you better understand how your customers use your products and services, and eventually, how you can enhance their features.

Your customers feel heard, and eventually become ambassadors.
Implementing a loyalty program
Depending on the data you obtain through the different actions (surveys, questionnaires, testimonials, etc.), you can set up your loyalty program or simply adjust it.
This program can take the following forms:
Invitations to events such as product launches, previews, etc.

A sponsorship system that allows you to obtain a reward (discounts, gifts, exclusive privileges).

Purchase renewal.

A points system which leads to rewards (ideal for B2C).
Measure loyalty with the right KPIs
No matter how well you implement your strategies, if you don't measure their effectiveness, you won't improve. Here are some indicators to help you measure if you have successfully increased customer loyalty:
Retention rate, which is the percentage of customers retained over a given period of time.

The repurchase rate, a performance indicator that designates the percentage of customers who repurchased over a given period.

Upsell rate, which is the number of customers who bought at least two different products compared to the number of customers who bought only one product.

The customer acquisition rate, which is obtained by dividing the number of customers acquired over a given period by the duration of that same period.

The Net Promoter Score (NPS), which measures customer satisfaction, and more precisely, the probability a customer will recommend a company/brand.
What are the tools for customer loyalty?
In order to succeed in building customer loyalty through the actions mentioned above, you'll need to equip yourself accordingly. Here are some essential tools.
Emailing
Often criticised for its unwelcoming side, email still has a lot going for it. It can become a highly useful prospecting tool as well as an ultra-personalized loyalty tool.
Moreover, it tends to have an excellent ROI. In order for your email loyalty strategy to be successful, you will need to equip yourself with for automation in:
The management and sending of a newsletter.

The communication of promotional offers.

Sending questionnaires.

Sending invitations to events.

Launching new products.
Social networks
Social networks have become essential for prospecting (especially LinkedIn) but also for building loyalty. On these platforms, you can create and animate a community whose members become additional intermediaries thanks to their interactions (mentions, comments, shares, reactions, etc.).
Editorial planning is essential to manage your communication on social networks. For automation, campaign management, and community moderation, you will certainly need a social media management tool.
An omnichannel communication solution
Having an omnichannel communication solution will allow you to:
Centralize and record your interactions with your customers.

Communicate easily with your customers from a single interface.

Improve your visibility on the communication channels preferred by your prospects and customers.

Integrate your business communication solutions with your CRM.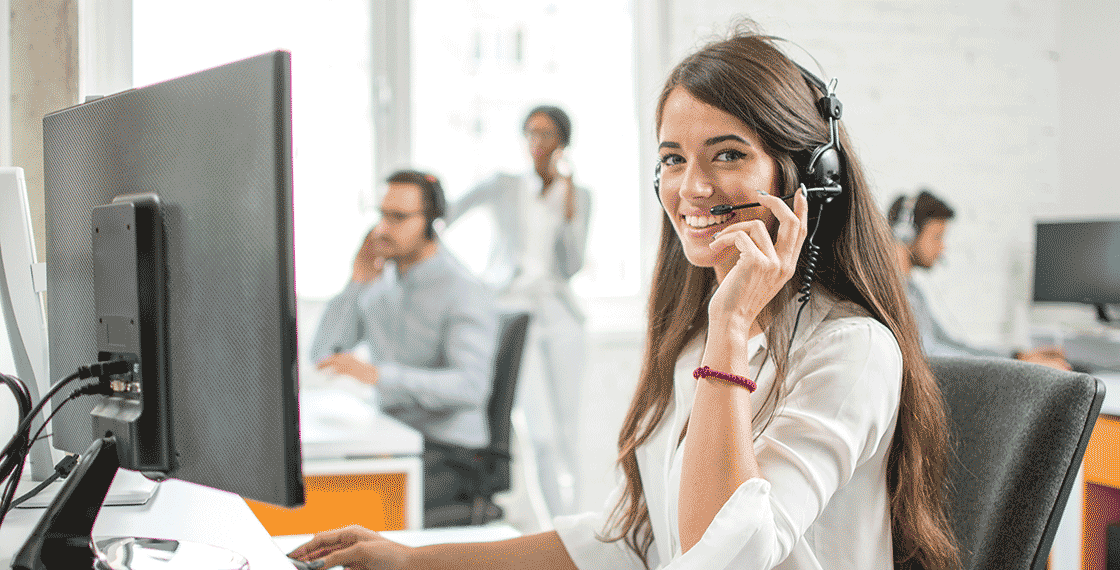 The CRM
The CRM software is the central element of your customer relationship. Accessible to all your teams, it is at the very heart of your loyalty strategy because it helps you automate many customer relations processes. As a result, your teams are more productive and your actions more effective.
The final word
Customer loyalty is a complex process. As your business grows, so does the complexity of implementing it. If not implemented properly or neglected, your business will stagnate.
Therefore, it's essential to take care of every interaction with the customer, listen to them, and ensure they receive quality service.
Use tools like Ringover to ensure consistent communication across all your channels and centralise customer data.
To learn more, take a free trial or contact our experts at +44 20 3808 5555.