Call center
eMail Providers for professionals & business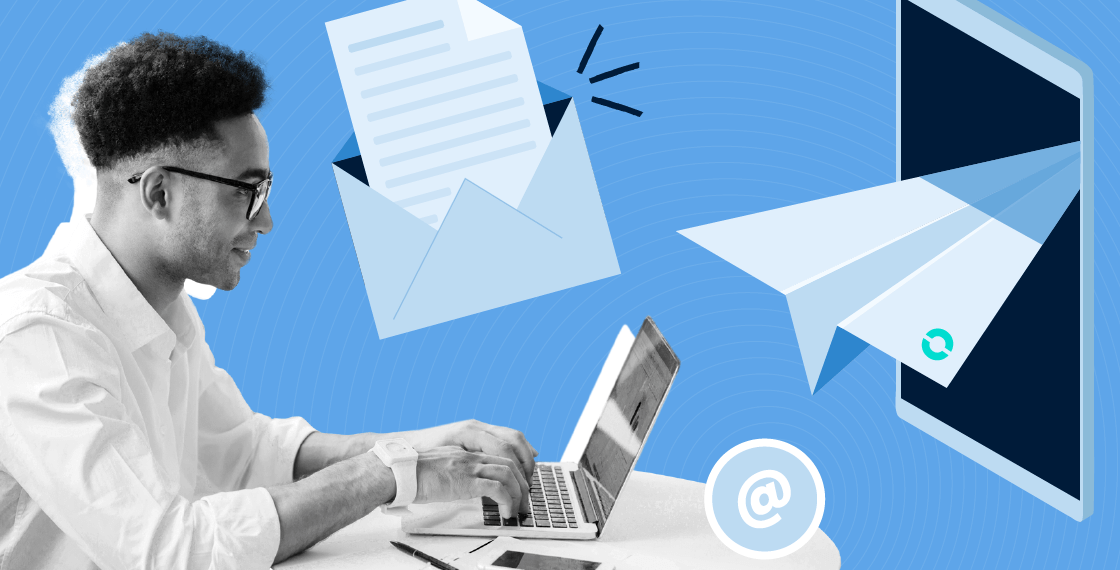 The average opening rate of a is 82%. However, what are the chances of someone opening a business mail that comes from compared to ?

You guessed it right; readers tend to trust emails sent by a brand compared to emails sent from personal IDs. Yes, a with your business domain name is the way to go.
What Is A Professional Email Username?
A username is the business mail ID you use for communication. The username will include your name and a custom domain name.

You need to keep the username professional. You can't send business mail from a funky ID like . In short, a professional email username will have your business name in it.
What Are The Examples Of Email Addresses?
Examples of are:
The above-mentioned IDs contain your name and your business domain name.
What's A Good Professional Email Address?
Before answering that question, let us find out some pointers to keep in mind while creating a good :

Keep it Short And Memorable: Even if you have a long name, keep your email ID short to make it memorable.

Make It Pronounceable: Make your email address pronounceable so that there is no confusion when you read your business mail ID either over the phone or in person.

Avoid Diacritics: If your name is written Renée or Noël, just drop the diacritics while creating your business mail ID. Use your name with accent symbols and you are good to go.
Examples Of Email For Businesses
Now, let us find out some examples of a company mail ID for an imaginary person called Jessica Jones Walker. These are some basic guidelines that will help you get started. However, there are no hard and fast rules.
Business Email Address With Full Names
In this case, the would be or . This email ID looks long. If you also have a long domain name, the email ID may not be easy to recall.
Business Mail ID With First Names
These kinds of are suitable for bloggers and solopreneurs. You could just create an ID like and start sending emails. Be sure to use a proper signature that tells the recipient about your role in the company.
Business Mail ID With First Name And Last Name
The most widely used form of business mail address is . We can create an email ID like: . It is better to use a period separating your first and last name rather than adding a hyphen or dash.

You can also create by combining your initials or shortening your names. When creating business mail IDs, always make sure that they are memorable and pronounceable.
Name And Department
If your company has different departments, you could try email IDs like . The downside of having such an email address is that you need to change the ID if the staff moves to a different department or company.
A Generic Business Mail ID
If you need an email address for a shared inbox or a to display on your website and social media channels, go for a generic mail ID. You can use IDs such as , or

These email IDs can also help reduce the spam you receive in your primary inbox.
Is Gmail A Professional Email Provider?
No, Gmail is not a . You can create personal email IDs with gmail.com extensions.

However, Google is one of the leading business email service providers. You can get your company mail ID from Google by purchasing Google Workspace. You can choose from the below plans:
USD 6 per user for Business Starter

USD 12 per user for Business Standard

USD 18 per user for Business Plus
All the above plans let you create custom email IDs with your domain.
How Do You Write A Professional Email?
There is no magic wand that can write a business email for you. Worry not! Here are a few tips that will help you draft an impactful professional email:
Write a good subject line that conveys your message

Begin with a proper greeting

Include the most relevant information first

Refer to your previous conversations if needed

Maintain a professional and polite tone

Write a proper sign-off message

Add a proper signature at the bottom
Before sending the email be sure to check the list of recipients and proofread your message.
There Is More To Business Communication Than Just Emails
Business communications can't just be limited to emails anymore. Whether you are a solopreneur or a small or medium business owner, you will need a professional and robust business communication system to run your company efficiently.

Ringover offers you just that. Purchase a for a month by paying as low as £19 and start making calls or sending SMS from any of your smart devices. Since it's a cloud-based solution you can set it up with a few clicks of your mouse and the benefits include:
Unlimited calls to 110 worldwide destinations

Landline number in 14 countries

Video calls and online meetings

Custom greetings

Call recording and call forwarding
The Bottom Line
To reach and engage your customers effectively, you will need a robust business communication system and strategy. Start by getting a and then pick a VoIP-based business telephone system which will help you take your venture to the global market without creating a dent in your pocket.