Business phone system
5 Reasons You Should Switch to a Cloud-based Business Phone System Now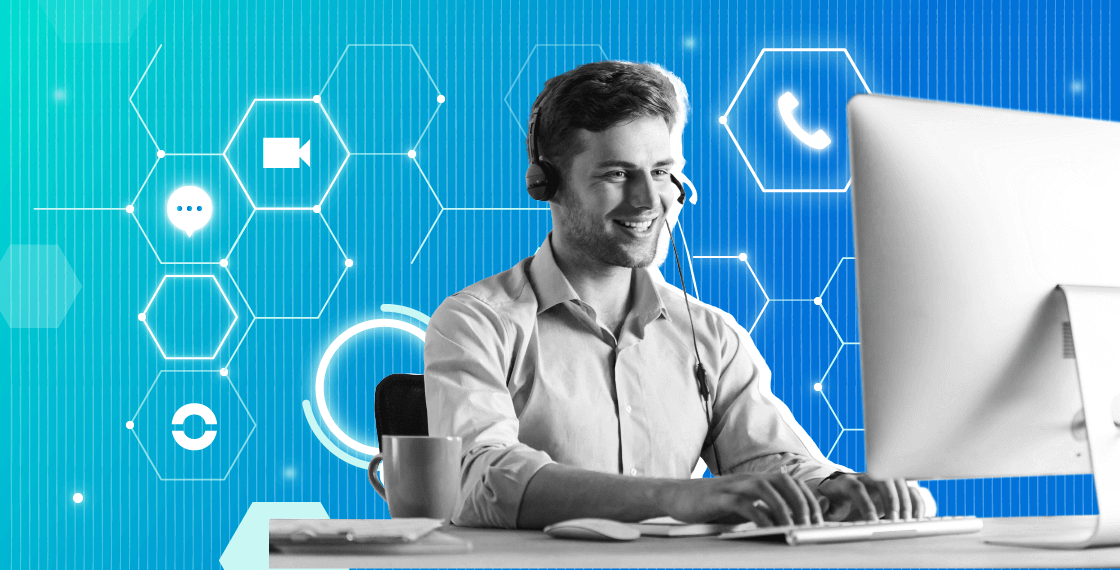 You know it makes sense, to switch your business phone system over to the cloud — but perhaps it's never felt like the right time, or you have legacy tools that are still 'OK' for your day to day. We all tend to stick with what we're used to until pressure for change becomes too great, but when it comes to your vital business communications, you can't afford to be driven by external circumstances. For the sake of your business resilience and competitive advantage, this article highlights top 5 reasons that YOU should be making the transition to RingOver's cloud telephony system, without delay:
1.Your customers are already there
If you work with new businesses, growing businesses — the kind that make great clients — then the chances are, they're fully cloud-based already. Voice-over-IP (VoIP) telephony has now been around in one form or another for nearly 2 decades, and businesses launching today will never experience an on-prem PBX — they're straight to everything-as-a-service. The worldwide public cloud services market is forecast to grow 17% in 2020 to total $266.4 billion, according to Gartner. The technologies today's startups use and take for granted, they regard as part of their ecosystem — and if you want to stay aligned with their success, you can't get away with using outdated tools. Your front-office communications represent you to the world, and are an opportunity to showcase your commitment to the future. And you can't miss a vital enquiry because the recipient is unavailable — voicemail is history, and so is that potential customer if they reach it. An integrated virtual call response service will get all inbound callers to the right member of your team, wherever they are.Your present and future customers need to get a great first impression, in every competitive industry.
2. Whole-of-life savings start today, with a cloud phone system
It simply makes no sense in 2020 to invest in bulky plastic desk endpoints, which will soon be outdated, are not mobile, and cannot easily and affordably be upgraded. By enabling your team to instal a dedicated app on their own phone or computer instead, you make immediate savings on redundant hardware — and the sooner you make the switch, the sooner you start saving. But best of all, your calls themselves will be routed over the internet, instead of traditional telephone lines — so every minute of every call is effectively 'free', within your existing bandwidth. The freedom of mobility, with the flexibility of VoIP calling plans - and economies of scale and distance you only get with internet calling. With unlimited calls to over 100 destinations included in your monthly plan, you'll be saving on your call charges from day one.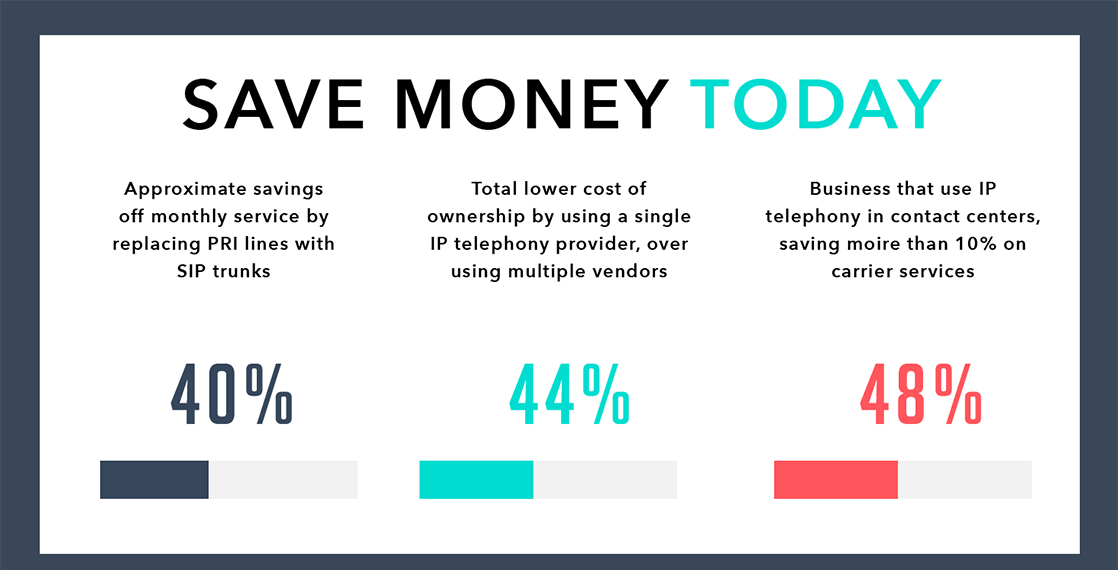 Time saved is money saved
Remember that simply locating your communications suite with a single provider will save you on administration and resourcing costs, as an alternative to dealing with different providers for mobile, SMS, landline and fax (yes, you can even send and receive faxes through RingOver, mediated through email).And your employees can do more productive and interesting things with their time, instead of routing calls.
Your customers will save too
Your customers will respect you, if you respect their time - and on the phone, an automated Interactive Voice Response (IVR) from RingOver will spare them from interactions with lengthy recordings, having to remember and dial extensions, listen for instructions, and navigate cumbersome company directories.The largest or smallest organisation can easily configure a bespoke pathway for every inbound caller, to quickly reach the right response, in a frictionless and professional interaction.
3. You'll save on deployment and support costs
A cloud-based business phone system requires zero capital expenditure, and there are no delivery and installation delays — provisioning at the touch of a button enables you to scale up and down along with your workforce means no delays there either. Even more importantly the whole system, including the admin dashboard, is so straightforward to work with that you don't need in-house IT support to get up and running with it in just three minutes — even have it integrated seamlessly with your CRM and other business tools you already use. Need international, local, mobile numbers..? No problem, they can all be added at the click of a button, exactly when and where you need them. There are no invalidated hardware warranties or 2 years stuck with an out-of-date phone at RingOver - the flexibility and control is yours. Perhaps you prefer a rolling monthly contract you can scale up or down as your needs change? With RingOver you have options, depending on your objectives, budget and growth, reflecting the way business works in 2020.
4. Your team expect flexibility and freedom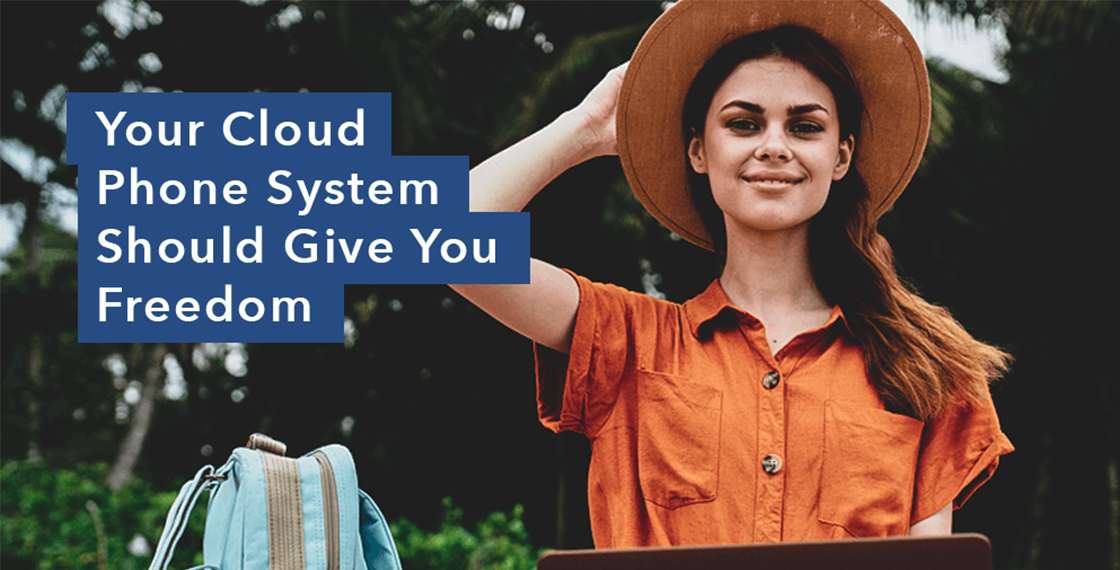 Long before the present global health crisis, the digitally-native generation ascending the career ladder have been known to crave flexibility in their workplace — including the flexibility to work from wherever they choose, on their preferred device, and to have the discretion to work in the way that suits them best. This means putting great tools at their disposal, and letting motivated, engaged, and happy colleagues get on with achieving your business goals. With a RingOver cloud-based business phone system you can still supervise them and monitor productivity, wherever they are. And with over 70 cutting-edge features, your team won't be among the 24% considering leaving their job just because the poor tech tools they're given. If you want to recruit and retain great talent, you need to provide great tools for them to use.
5. Your business continuity may depend upon it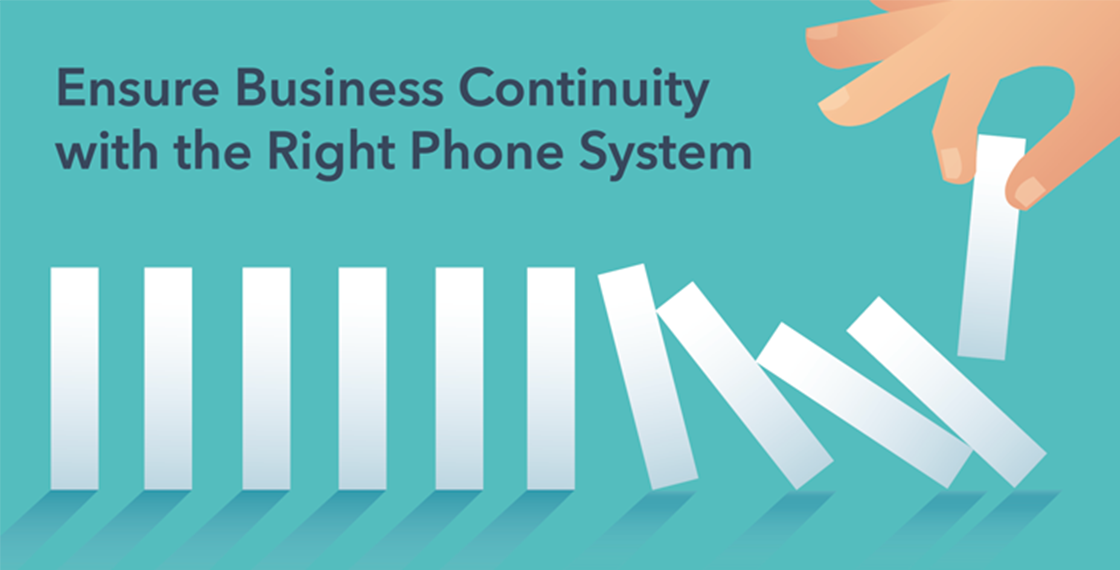 In the first quarter of the new decade, businesses are facing an unforeseen global health crisis with far-reaching effects. Travel restrictions, self-isolation, extended sick leave, and school closures… So far, it's anything but business as usual. And as a consequence, the world is simultaneously involved in its biggest ever 'work from home' experiment.And in the longer term, businesses will have no choice about switching anyway. In the UK, BT is withdrawing support for ISDN later this year. They won't switch it off until 2025, but can you afford to have your critical communications reliant on unsupported technology? Just look at all the organisations crippled by viruses in Windows XP just a few years ago. If you ever needed a good reason to make the switch to a cloud-based business phone system, here are two powerful convincers — one long anticipated, and one which was anything but.*Enterprises who already have robust cloud-based collaboration and communication tools in place are at a considerable advantage when it comes to reacting quickly — not just to this upheaval, but to anything the future may hold, from long-term quarantines to economic downturn or climate migration. Hosted solutions have the infrastructure, to respond flexibly to surges in demand and ensure your call gets through over a choice of multiple carriers — and by outsourcing this actively managed communications continuity to a trusted partner, you have one less thing to worry about in an uncertain world.Businesses who are still dependent on copper cables plugged into the wall are going to find it far more difficult to respond effectively, to any fluid and changeable situation — never mind one which might require people to work from home at a moment's notice, or collaborate with colleagues and customers on different continents who are unable to travel.It's not too late to talk to RingOver and put an alternative in place — so that your team can stay productive and safe and supported, wherever they have to do their work. Reach out to RIngOver's team of VoIP experts today at [email protected] or give them a call at +44 20 7509 6665.