While WebRTC is relatively new, VoIP has already been around for many years. But since we know that WebRTC is based on VoIP,
what real difference is there between these two technologies?
A SHORT HISTORY OF VOIP AND WEBRTC
The first application of VoIP, or "Voice over IP," was commercialised over 25 years ago. Innovative at the time, this technology consists of using an Internet connection to transmit voices, thus calls to one or more correspondents. It generally requires dedicated equipment or software, and sometimes both!
This dependence on equipment and software led to the creation of a new technology - WebRTC - which RingOver uses. The underlying principle is simple: using computers and "phone line" equipment that are already available - notably a microphone and browser (Chrome, Firefox, Internet Explorer, etc.) - wouldn't it be possible to transmit voices over an IP network without additional materials or software? The answer is yes: RingOver, which uses WebRTC technology, transmits voices via your web browser. So no dedicated equipment is necessary.
These technologies, which are similar from a technical standpoint, are nonetheless generally placed back to back. What's really going on? Let's go a bit further and take a look into
the true specifics of WebRTC and VoIP.
SIMILARITIES AND COMMON POINTS BETWEEN VOIP AND WEBRTC
VoIP was born of a simple goal: facilitating audio (and video) exchanges via the Internet, thus improving connectivity between individuals in general. WebRTC arose from the same goal. In both cases, transmission happens in real time with one's interlocutor, allowing true flexibility in the choice of equipment. In effect, any device linked to the Internet can potentially be used as a terminal: your mobile phone, desktop computer, tablet, smartphone, etc.
Location doesn't matter, as long as you have an Internet connection.
DIFFERENCES BETWEEN VOIP AND WEBRTC
The real difference between WebRTC and VoIP is the underlying technology. This description is partially approximate, since VoIP in itself is a concept (and not a technological layer, per se): transmission of voices (V) over (o) Internet protocols (IP). This signifies that many different layers of technology can be used when carrying out VoIP.
WebRTC is simply one such layer of technology, and one of the most recent and efficient to date. It involves an ensemble of services that are available and launched from your Internet browser (Google Chrome, Internet Explorer, etc.). These services constitute a programme interface (API) which can be used by any web application (HTML, JavaScript).
WebRTC is thus an extension of VoIP, or a manner of carrying out VoIP. Though it is a variation of VoIP that applies only to the world of Internet browsers, this is a good thing: we all tend to have easy access to an Internet browser. Many even have a browser constantly open at their work posts.
Telecommunications are thus made easier by passing through web browsers
: no need for third party applications outside the browser (Skype, etc.).
WebRTC is aptly named since the W3C describes it as "Real-time Communication Between Browsers" (the complete description is available
here
). In fact, as with the HTML language or the CSS language, the W3C organisation provides "ideal" specifications that browsers will then integrate more or less correctly (see table below).
Herein lies the greatest difference with proprietary applications (Skype, etc.): WebRTC is truly anchored in the domain of Internet browsers. For those who are familiar with HTML and JavaScript, creating audio and video will be particularly easy. What's more, the possibilities that
WebRTC's specifications offer are generally able to meet all the needs of users of so-called "classic" VoIP.
This fundamental difference has an impact on ownership costs. If VoIP involves a network, an architecture and dedicated personnel, WebRTC is an on-demand service, most often billed by the user and per month, with no infrastructure costs. Choosing one or the other does not represent the same investment for a company!
WHAT BROWSERS ARE BEST USED FOR WEBRTC?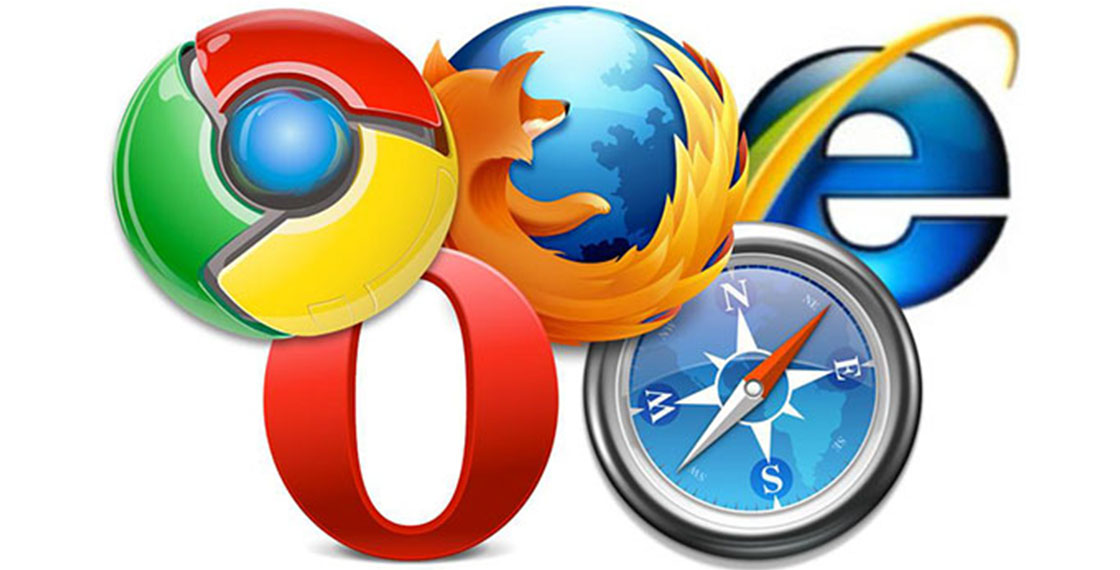 WebRTC is a programming interface integrated within browsers. It is upon this interface that RingOver's telecom is based. However, this requires different browsers to integrate this service into their platform. What are they?
Google Chrome
: the announcement was made on
January 18, 2012
that Google integrated this service within their browser. Their announcement says much about the possibilities offered by WebRTC compared to "simple" VoIP:
"Integrating state-of-the-art voice and video management (i.e. WebRTC) into the browser will make it easier for web developers to integrate real-time communications into their applications. Instead of relying on specific and proprietary hardware (operating systems, proprietary plug-ins, etc.) web developers can now easily build and maintain their applications using a few simple JavaScript APIs: the browser will then do the bulk work."
Firefox
: a bit later, in
2013
. The browser now fully supports this technology.
Opera
: since January 2012, so it can be said that they were pioneers!
Internet Explorer
: Edge offers support, but it remains incomplete for the moment.
Safari
: after years of speculation,
Apple has officially announced support for WebRTC
.
CONCLUSION
It's necessary to take away that WebRTC is an extension of VoIP. It's a new technology that uses VoIP in a totally different way than before: through the web browser. It should therefore be stressed that
WebRTC an evolution of VoIP more than it is a competitor
. On the other hand, applications that use WebRTC will compete with older applications that use VoIP in a traditional way. It is through this lens that we can talk about the difference between WebRTC and VoIP. From a technological standpoint, WebRTC is constantly evolving (see previous table).
Did you enjoy this briefing?
Help us get the word out by sharing the following link on social media and/or your favourite platforms.